At least two bomb blasts and gunfire erupted around the Hamid Karzai International Airport in Kabul on Thursday, resulting in "a number of" U.S. troop deaths and injuries. Amid that chaos, the Pentagon's Instagram account carried on posting pictures of dogs in celebration of National Dog Day.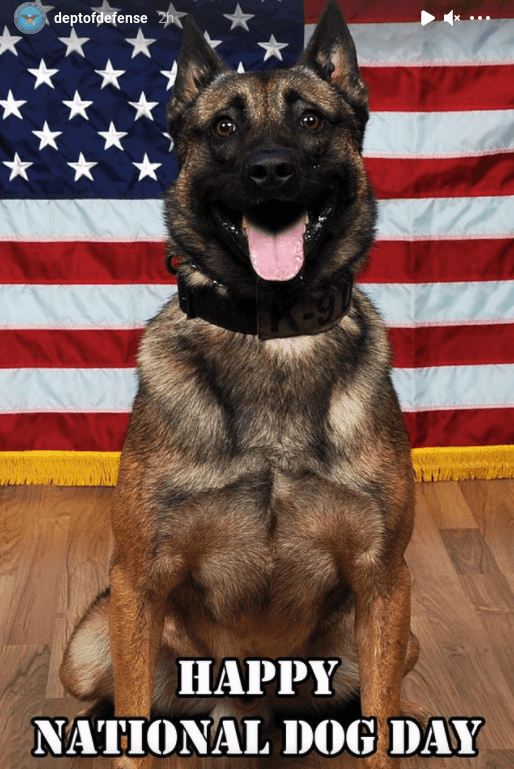 The Department of Defense Instagram account posted seven different photos of dogs on Thursday morning, around the same time Pentagon spokesman John Kirby was publicly confirming the first explosion outside the Kabul Airport.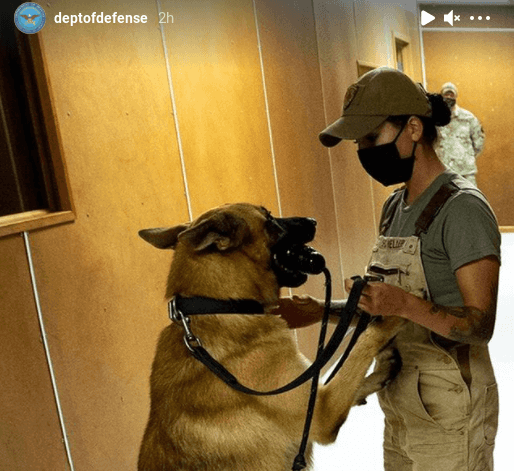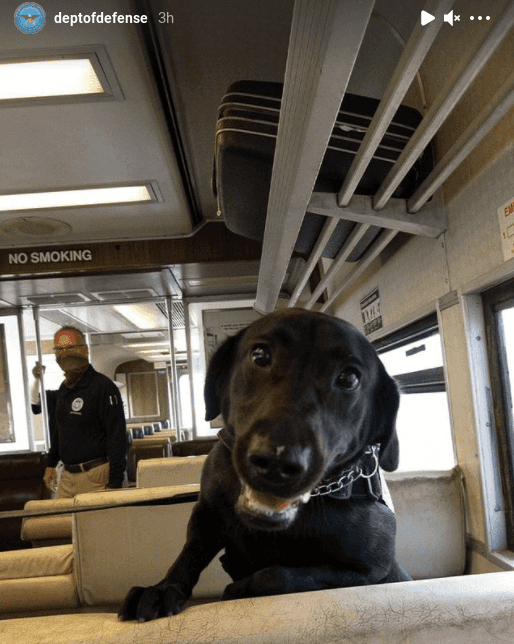 Up to 13 people were reportedly killed in the bomb blasts outside the Kabul airport, while others were reported injured. Pentagon spokesperson John Kirby confirmed that "a number of U.S. service members" were both killed and injured in the attack.
CNN contributor Frida Ghitis tweeted that four or more U.S. service members had been wounded or killed in the attack, according to a State Department official. Other media outlets said four U.S. Marines were killed.
Afghan journalist Bilal Sarwary also tweeted that women and children were among those injured in one of the blasts.
"Sewage canal where Afghans were vetted after their documents was packed with Afghans including women and children. A suicide attacker blew himself up in the middle of a large crowd. At least another attacker started shooting, multiple eye witnesses in the area&a friend tells me," Sarwary tweeted.
Following the explosions outside the Kabul airport, the Pentagon delayed its morning press briefing, which has been a daily scheduled event throughout the Afghanistan evacuation efforts. The Pentagon press briefing has been rescheduled to take place at 3 pm ET, more than four hours it had originally been planned.