Several relatives of people lost on Sept. 11, 2001, say the 9/11 museum's effort to censor scenes from an upcoming documentary is misplaced.
The family members and others who have seen the film, "The Outsider," also bridled at the museum's claim that the movie is "disrespectful" to victims of the terror attacks and their families.
Eileen Walsh, who lost her son, Firefighter Michael Brennan, called the documentary "very moving."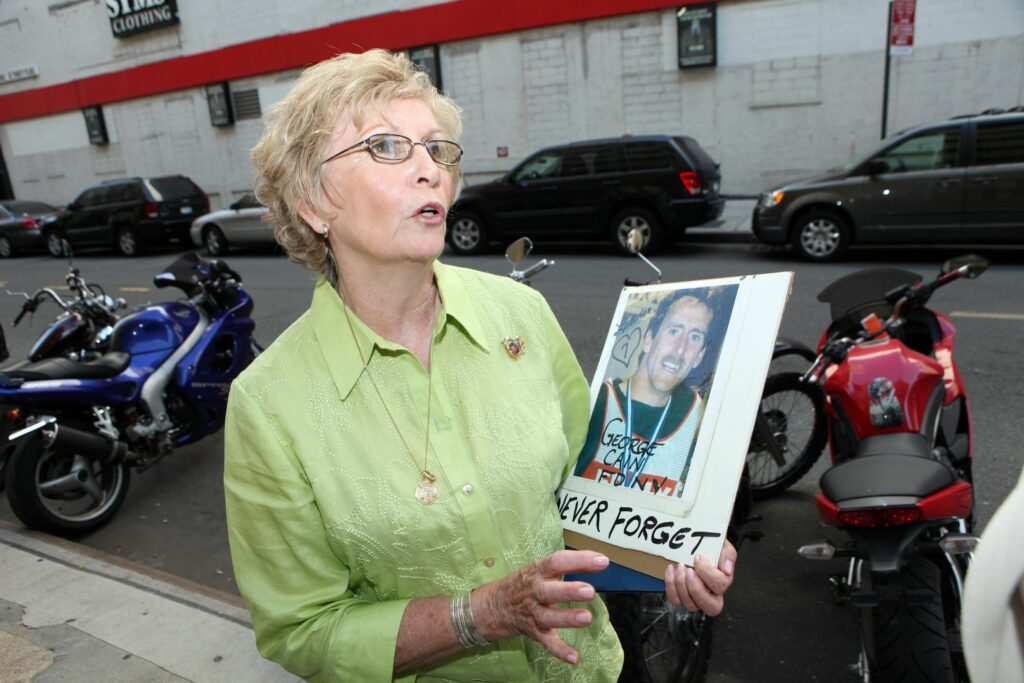 "I didn't see anything that should be taken out," she said. "I understand this is how meetings go and negotiations go and I found it to be very thorough. It's part of history. It's what happened."
The film follows several museum officials through the design and construction of the National September 11 Memorial and Museum. With the permission of the museum, the filmmakers shot 670 hours of footage in internal meetings and other settings between 2008 and 2014.
But as the Aug. 19 release date approached, the museum hired lawyers and demanded 18 scenes be cut, calling them "defamatory" and "damaging" to the reputation of high-ranking staff. One of those scenes shows staffers mulling over what to include in the museum gift shop. Another shows a staffer saying fruit is healthier than donuts.
On Thursday, Lee Cochran, a spokeswoman for the museum, said, "The film looks at the museum through a very specific ideological lens which we do not share. We made clear to the filmmakers that we were disappointed by many of their decisions, which we think are disrespectful toward victims and their families."
That comment touched a nerve among 9/11 family members who have clashed with museum officials in the past over decisions like placing unidentified human remains in a room on an underground level of the facility.
"If anything, the museum has been very disrespectful," said Jim McCaffrey, who lost his brother-in-law, FDNY Battalion Chief Orio Palmer, in the attacks. "I think the fact that they are being exposed is uplifting and supportive of the families in showing how close-minded they've been."
Rosemary Cain, who lost her son, Firefighter George Cain, pointed out that filmmakers Steven Rosenbaum and Pamela Yoder just filmed what they witnessed.
"Whatever is in that documentary was out in the open," she said. "But [museum officials] see the end results and see how cavalier they are about death and loss and feelings and now all of a sudden they want to retract these things. It just shows the public what the families have been going through."
Elizabeth Miller, who lost her father on 9/11 and worked at the museum in 2019 and 2020, said she didn't think the movie was disrespectful.
"The creation of the museum, how it was formed — it's important we know that as family members and the public," she said. "That's a story that needs to be told. It's 2021. What's with the censorship?"
A museum spokeswoman did not respond to a request for comment.
Earlier this week, Michael Bloomberg, the chairman of the museum board of trustees, announced a new fund-raising drive called "Never Forget."
"It's hard to believe it's been almost 20 years — and it's more important now than ever to remember the lessons of that day," the media tycoon and former New York City mayor wrote on Twitter.
___
© 2021 New York Daily News
Distributed by Tribune Content Agency, LLC.