Military Times bestowed the title of the 2021 Marine of the Year to a Marine who helped save a suicidal fellow Marine's life by stopping him from jumping to his death in Okinawa, Japan.
On June 16, 2018, Sgt. Brandon Antoine exited his barracks room to find a chaotic scene of Marines sprinting through the halls carrying mattresses, Marine Corps Times reported. After initially thinking the commotion was due to a surprise inspection, Antoine became confused when he was told to take his mattress outside into a rainstorm.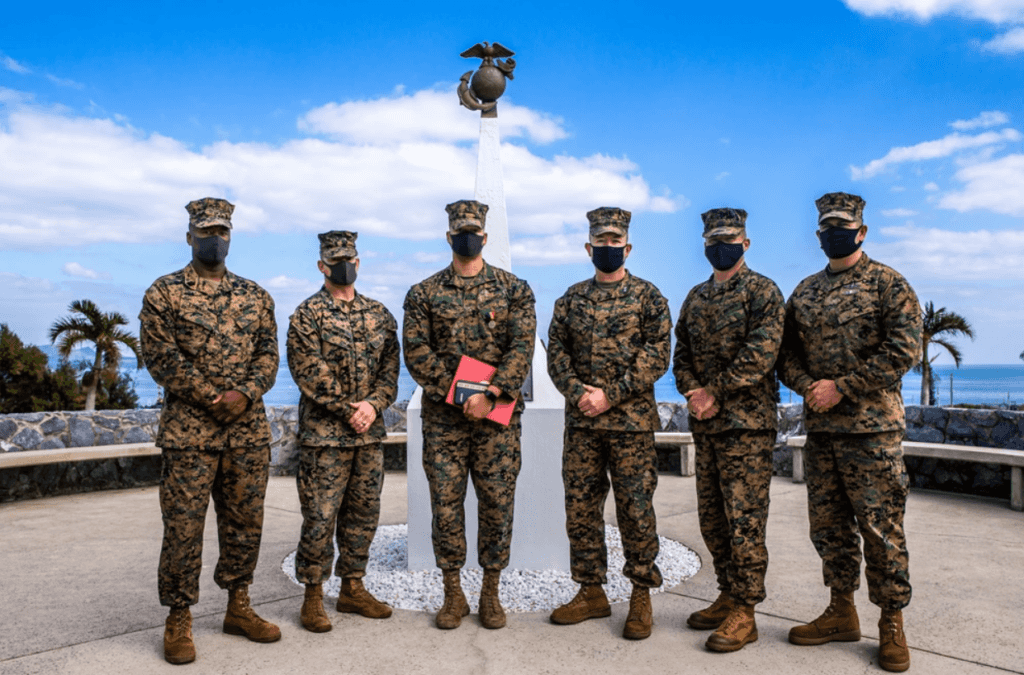 "There were a lot Marines banging on doors, getting mattresses outside," Antoine said.
Not wanting to ruin his mattress, the then-corporal went outside his barracks to see what was going on, only to discover a drunk Marine was threatening to jump from a fourth deck air duct.
Antoine saw the Marine "hanging belly side down" from the air duct.
"I saw they didn't need any more mattresses, so I went to go see if anyone was trying to get the Marine . . . to aid him so he did not slip in fall," Antoine told Military Times.
Antoine found several Marines attempting to pry open the door of a fourth deck bathroom, which the suicidal Marine had locked from the inside before crawling onto the air duct.
"I told them, 'Just pry it open get it cracked then I am going to shoulder it,'" Antoine said.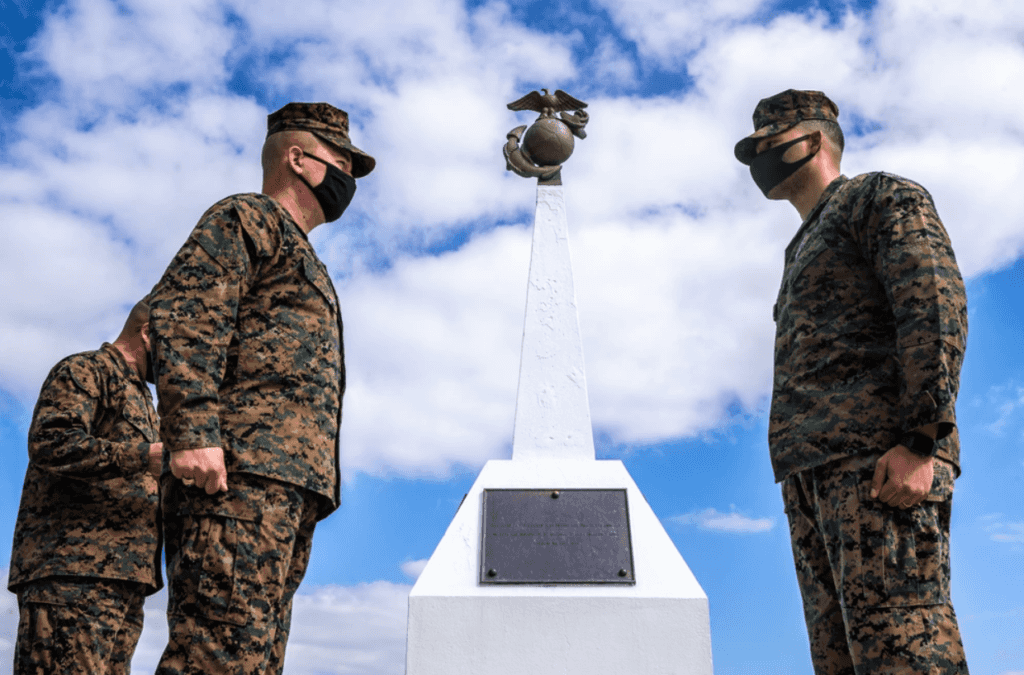 The plan worked, and within moments, Antoine had climbed onto the slippery air duct to hold onto the suicidal Marine.
"My mission at that moment when I saw him up there was just get ahold of him before he slips and falls," Antoine said. "Myself and three other Marines were able to get into the bathroom. I told two of them to grab me by my legs and I grabbed him by the back of his shorts and I just stayed there for about 10, 15 minutes."
"I tried to pull him up. I tried to calm him down. He was about half my size, half my weight, but I didn't want to risk him slipping on the vent," he added.
Antoine said he stayed with the Marine until the fire department arrived with a ladder to get him down.
"I didn't know the Marine at all. I didn't even know his name. So I don't know what lead him to that point," Antoine said. "But if I had to assume, and from my experience, a lot of Marines get down emotionally and mentally when they've been gone more than they're used to from family."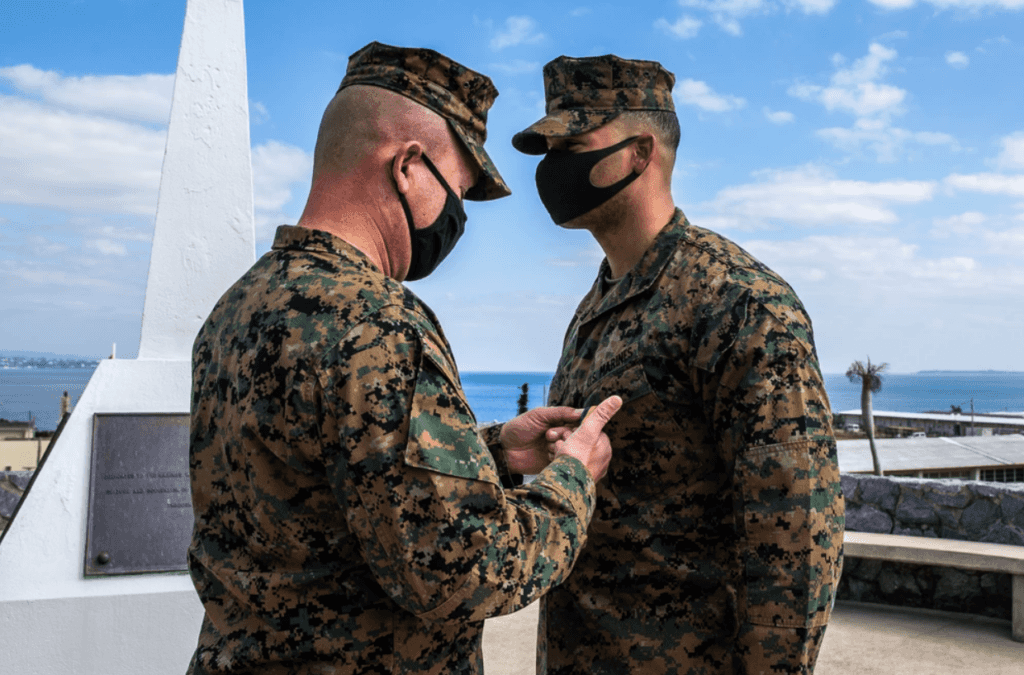 "To have an outlet is very important. My outlet to cope with those challenging moments is lifting," he continued. "My biggest advice is to understand things that you can control and can't control. And then the things that you can control, act on that. It's very important to be there for all Marines. We're kind of like, all we got."
For helping to save the struggling Marine, Antoine earned the Navy and Marine Corps Medal, the highest non-combat award for heroism in the service. He also earned the title of Military Times' Marine of the Year.