Twitter has suspended at least six accounts covering election audits across the United States, including the official account for the Senate Liason for the Maricopa County 2020 Forensic Election Audit.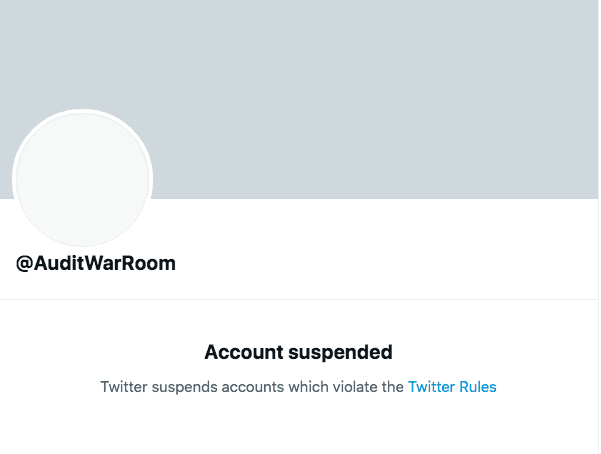 The reason for the suspensions is unknown at this time.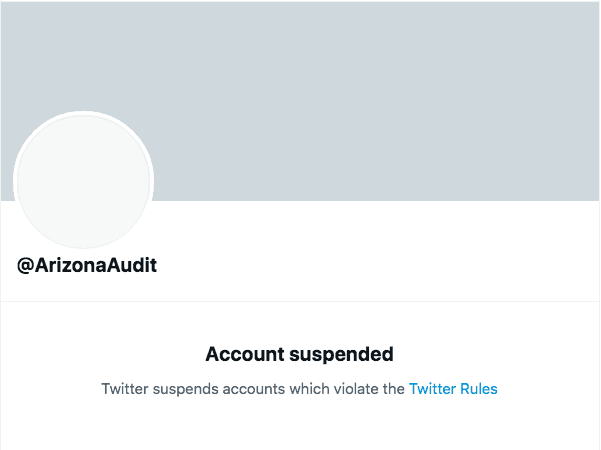 Arizona state senator and Air Force pilot Wendy Rogers tweeted about the suspension, writing, "BREAKING: Twitter just suspended the Arizona Audit account as well as the Audit War Room account. Follow me on Telegram and Gab for when I am booted."
"I will be next," she concluded.
Election Wizard shared several images of other accounts that were suspended, including those covering audits in Wisconsin, Nevada, Pennsylvania and Georgia.
Earlier this month, Rogers called for the 2020 electors to be recalled and for a new election to be conducted in Arizona amid bombshell findings.
"I have heard enough. With the tens of thousands of ballots mailed without being requested, the over ten thousand people who voted after registering after November 3rd, the failure of Maricopa to turn over the 40% machines, the passwords that Dominion still refuses to turn over, & tens of thousands of unauthorized queries demonstrating how insecure the election was, I call for the Biden electors to be recalled to Arizona & a new election must be conducted," she tweeted. "Arizona's electors must not be awarded fraudulently & we need to get this right."
On July 15, Cyber Ninjas CEO Doug Logan testified at a briefing in the Arizona Senate that at least 74,000 absentee ballot mail-in records were missing. A clip from the proceedings was shared by attorney Jenna Ellis on Twitter.
"Based on the data we're seeing, I highly recommend we do the canvassing because it's the one way to know for sure whether some of the data we're seeing, if it's a real problem, or whether it's clerical errors of some sort," Logan said.
"So for example, we have 74,243 mail in ballots where there is no clear record of them being sent," he added.
Logan also claimed over 11,000 ballots were found to be cast by people who were not registered to vote at the time of the election, and almost 4,000 ballots cast by individuals who registered after the deadline.
The suspensions come amid growing concerns of censorship on social media. In an effort to push back against Big Tech companies, former President Donald Trump announced in early July class-action lawsuits against Facebook CEO Mark Zuckerberg, Google CEO Sundar Pichai, and Twitter CEO Jack Dorsey after being kicked off multiple social media platforms earlier this year.