Wreaths Across America (WAA) dedicated a monument in Columbia Falls, Maine on May 15 to the 93 United States Army soldiers and 11 civilian crew members declared "Missing In Action" when Flying Tiger Line Flight 739 disappeared on March 16, 1962 during a secret Vietnam War mission.
The granite monument stands 8 feet tall, 9.5 feet wide and 4 feet deep at its base, and bears the names of those who went MIA during the highly secretive Vietnam War mission. The monument also features an inscription that reads:  
"Missing in action; Presumed dead. Flying Tiger Line Flight 739 went missing on March 16, 1962, with 93 U.S. Army soldiers on board. These men and their flight crew perished in what would become one of the biggest aviation mysteries out of the Vietnam War era. THE NAMES OF THOSE WHO GAVE THEIR LIVES AND WHO REMAIN MISSING ARE INSCRIBED HERE SO THAT THEY WILL BE SAID ALOUD AND THEIR MEMORY WILL LIVE ON."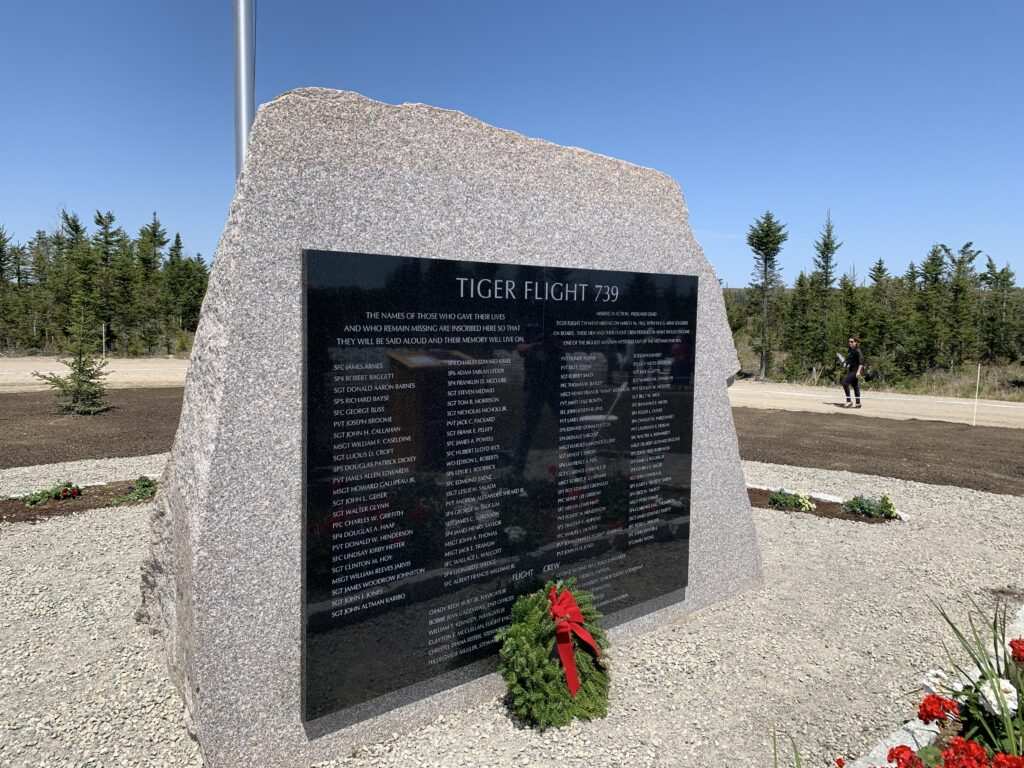 Karen Worcester, executive director of WAA, told American Military News that the monument's unveiling was "emotional beyond anything that we'd expected."
Around 20 families, who had never been around each other before despite being connected by the terrible tragedy, were able to attend the monument ceremony. The night before, the families of the fallen and WAA personnel gathered for a pizza party. During the event, WAA Founder Morrill Worcester was called on to speak, but rather than make a speech, the WAA founder went around the room and asked each family to say something about their fallen loved one.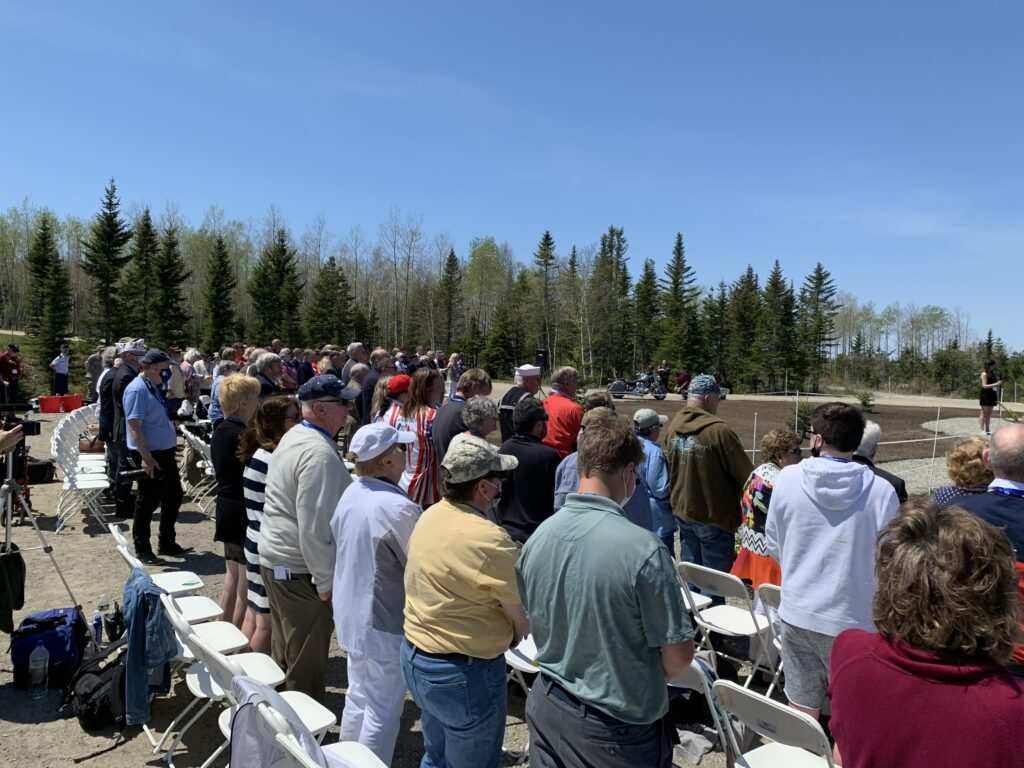 "What really strikes you is it's so real and raw, like it just happened to them. One woman just sobbing that she felt robbed growing up without a father. Another was a mother that was left with her kids and was pregnant." Karen Worcester said. "It's such a picture of the sacrifice. We can't take that for granted."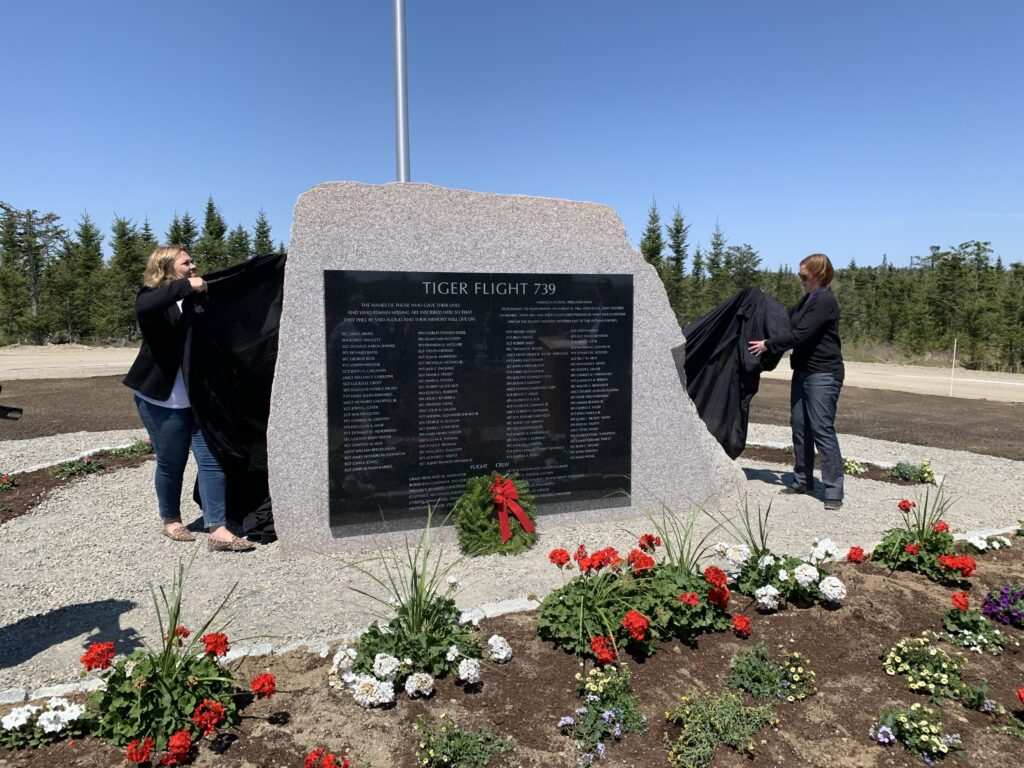 According to WAA, Flying Tiger Line Flight 739 was on a secret mission on March 16, 1972 when it disappeared.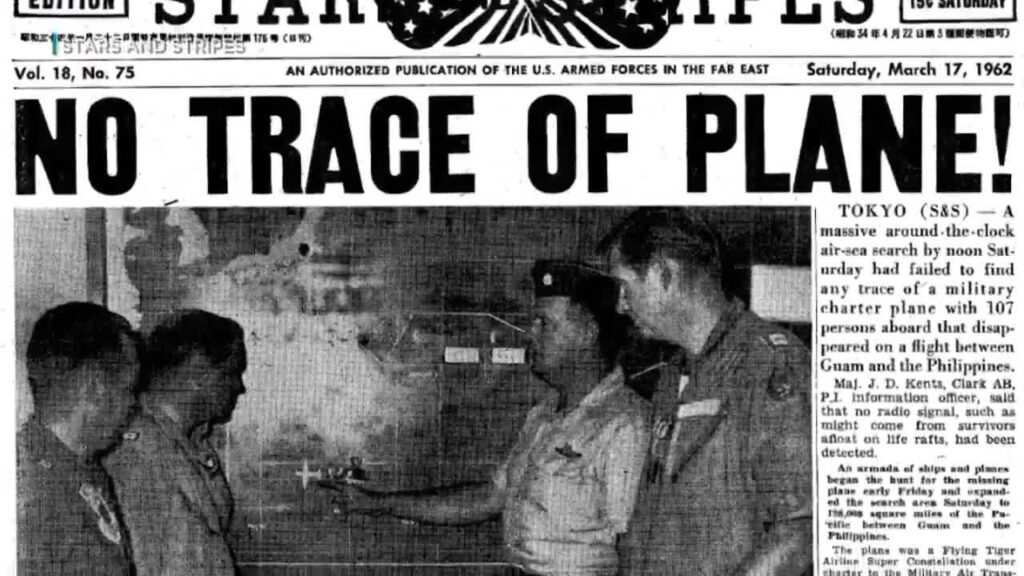 Very little is known about what actually happened to the plane and its passengers, and due to the level of secrecy surrounding the mission, those lost have not been added to the Vietnam Veterans Memorial in Washington, D.C.
"Our mission is to 'Remember, Honor and Teach.' What we've learned over the years is the best way to teach the best about our country is to teach about the men and women that served and their character and what they stand for," Worcester said. "We have a saying at Wreaths Across America that you die twice: the first time when your heart stops beating and the breath leaves your body, but the final time is when your name is spoken for the very last time. We commit to always say the names."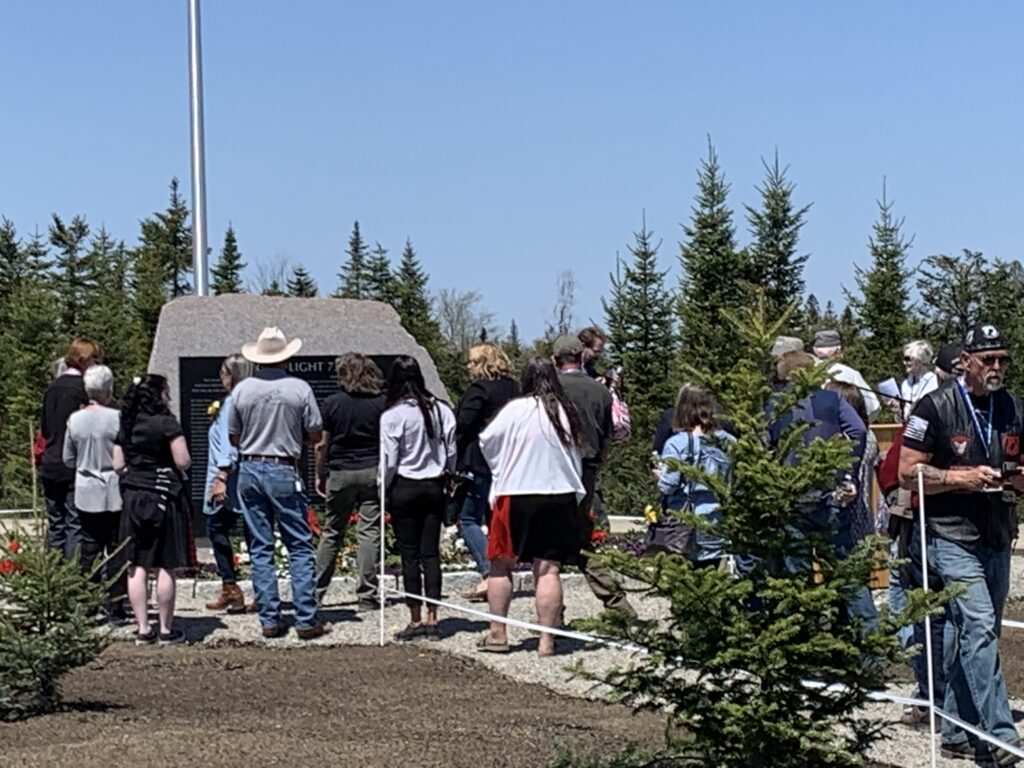 The land on which the monument was erected was donated by Morrill Worcester, and is home to the balsam trees that are harvested annually to make wreaths that are placed on veterans' headstones on National Wreaths Across America Day.
In addition to the monument, the Worcesters provided each family with a dog tag that featured their loved one's name. WAA then directed the families to place the dog tag on any tree they liked "and for as long as the tree is there, that's your loved one's tree."
"The significance is that every third year, the tips are harvested from that tree, and they're made into the wreaths that go all around the world on Wreaths Across America Day." Worcester said. "It's a living tribute that continues to give in the names of their loved ones."
Worcester said the dogs tags that were distributed to the families are part of a larger program, with close to 20,000 dog tags currently placed on trees near the monument. "There's a lot of patriotism in our little neck of the woods here," Worcester added.
Worcester said the monument serves as a reminder that "we should be proud of who we are" as Americans.
"We need to focus on the people who fought for our freedom, because they're the best of who we are," Worcester told American Military News. "We need to teach our children to love this country. There is no better way to do that than to introduce them to the men and women that served so that we can be free."
"They have to know why the United States is worth defending. And that's why the Tiger Flight is important,' she continued. "Behind every stone is a story. Those stories are who we are. That's why we need to be proud of who we are because we come from good stock. And that's represented right there in stories like Tiger Flight 739."