Russia unveiled its new fighter jet dubbed "Checkmate" that reportedly includes stealth capabilities, the ability to fly at Mach 2 speeds and other advanced technology on Tuesday. The new jet will be offered to foreign buyers, according to The Associated Press.
Russian President Vladimir Putin viewed the aircraft which was unveiled by Russian aircraft creators at the MAKS-2021 International Aviation and Space Salon, an aviation forum that opened in Zhukovsky near Moscow on Tuesday.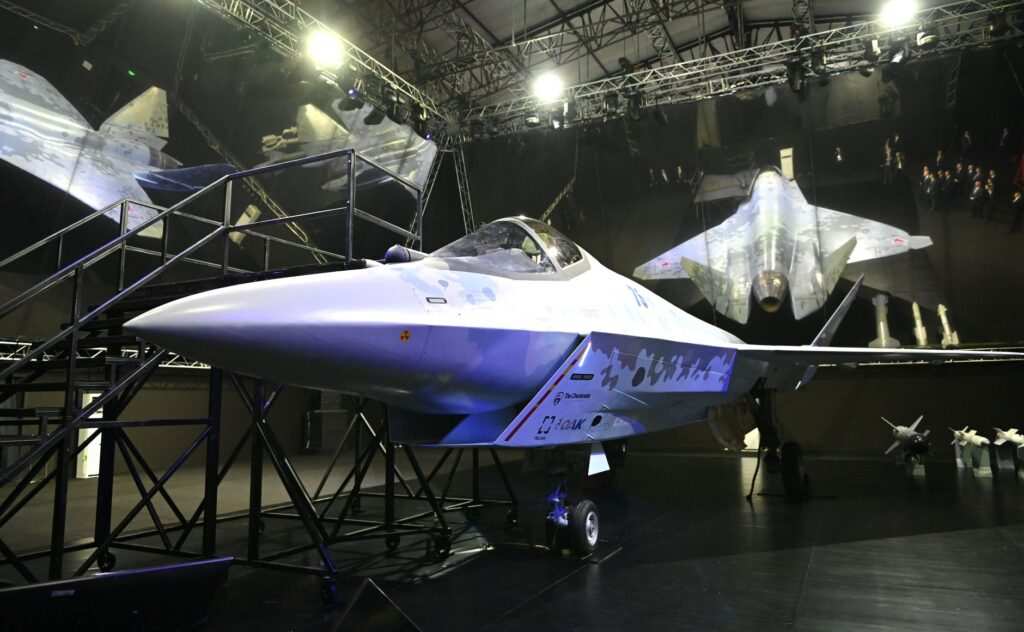 "What we saw in Zhukovsky today demonstrates that the Russian aviation has a big potential for development and our aircraft making industries continue to create new competitive aircraft designs," Putin said in a speech at the opening.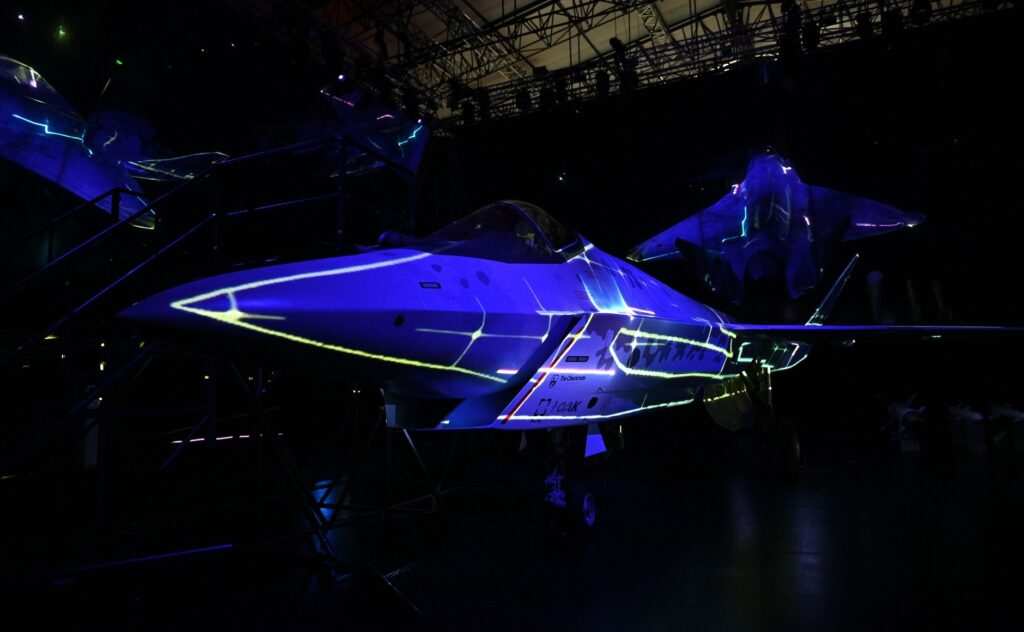 Fly High Aeromedia also posted a birds-eye view of the jet on Twitter.
According to Sukhoi, the Russian aircraft manufacturer which developed the jet under the Russian Light Tactical Aircraft program, the prototype will likely make its first flight in 2023, with deliveries beginning as early as 2026. The warplane can be modified to fly without a pilot, the creators said.
The prototype jet, referred to as Checkmate, includes one engine and will be smaller and cheaper than Russia's Su-57 two-engine stealth fighter, which was also developed by Sukhoi. The aircraft can fly 1.8-2 times faster than the speed of sound, has a 1,864-mile range, and is capable of carrying a 16,300-pound payload, according to Sukhoi.
Dmitry Stefanovich, a research fellow at the Center for International Security, Primakov Institute of World Economy and International Relations (IMEMO RAS) in Moscow, told CNN that the new jet will likely primarily be exported in the interest of military cooperation with other nations.
"This is a game-changing offer on the market," Stefanovich said. "It's been a long time since Russia demonstrated single-engine fighters. For a very long time, there haven't been any new Russian light combat aircraft on the market. And no fifth generation as such."
Stefanovich said Russia hopes to develop contracts with the UAE, Argentina, Vietnam and India for the new fighter jet.
Russian warplane sales make up the majority of exports for the Eastern European nation, but the two-engine Su-30 and Su-35 jets struggled against an increasingly competitive global market.
Earlier this week, Russia's Defense Ministry revealed that it was testing the nation's Tsirkon hypersonic missile in the White Sea from the Admiral Grigorovich ship. The missile struck a land target in the Barents Sea over 200 miles away.
"This is hardly a coincidence," Stefanovich said. "Russia demonstrates in practice that it remains a very serious force in the development and production of advanced missile systems."