As part of an endeavor to improve maritime surveillance capabilities and increase the sphere of influence in deep seas, the Indian Navy has started receiving Advanced MH-60R Romeo Multi-Role Maritime Surveillance Helicopters from the United States Navy. The U.S. handed over the first two Sikorsky MH-60R multi-role helicopters to India at the Naval Air Station in North Island, San Diego on Saturday.
Being on schedule, the delivery of the first two MH-60R 'Romeo' helicopters to the Indian Navy marks the beginning of a new era of defense collaboration and partnership between the US and India.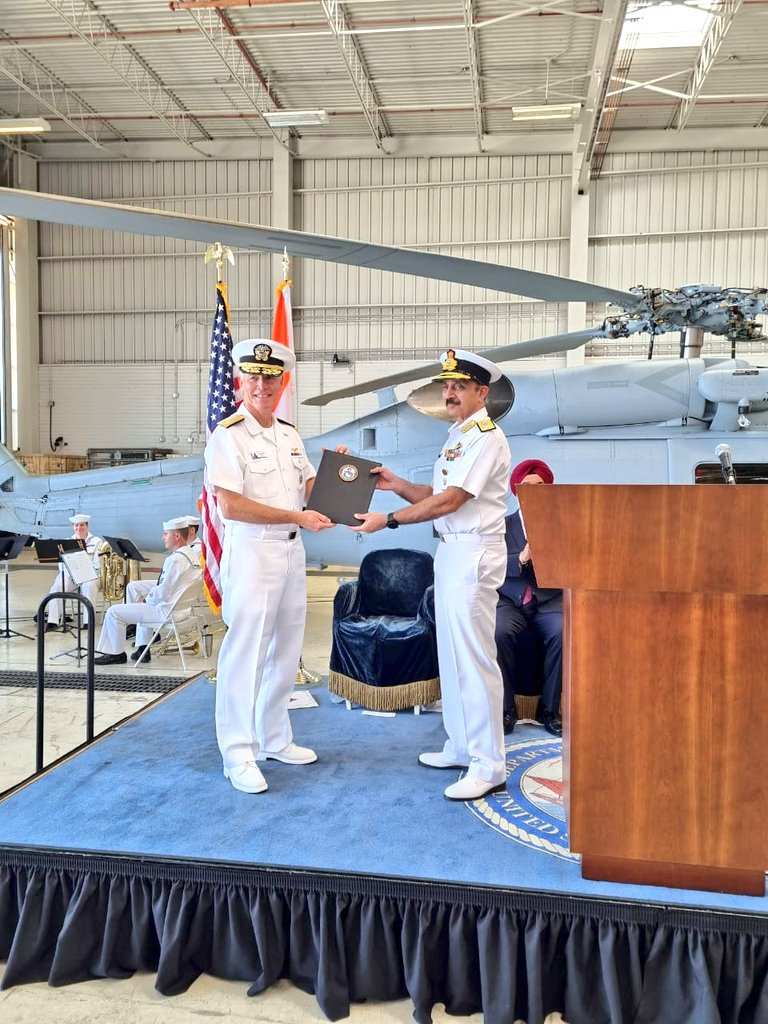 Going forward, the US Navy will support the Indian Naval Forces through capability upgrades and sustainment as the aircraft is inducted. The Indian Navy is overseeing the acquisition of these Multi-Role Helicopters (MRH) through a deal with Lockheed Martin under foreign military sales from the US government at an estimated cost of $2.4 billion.
Designed by Sikorsky, MH-60R helicopters manufactured by Lockheed Martin Corporation are all-weather helicopters designed to support multiple missions with state-of-the-art avionics and sensors. Twenty-four helicopters are currently being procured under Foreign Military Sales from the US Government.
The helicopters will also be modified with equipment and weapons unique to India. Seahawk can handle anti-submarine warfare (ASW), anti-surface warfare (ASUW), naval special warfare (NSW) insertion, search and rescue (SAR), combat search and rescue (CSAR), vertical replenishment (VERTREP), and medical evacuation (MEDEVAC), as well as other varieties of tactical operations. These choppers are able to be operated from all surface vessels, including Corvette, Frigate, Destroyers and Aircraft Carriers.