The Washington County Machine Guns organization meets once a year to test-fire every machine gun in a single take video. A machine gun is defined in the National Firearms Act as any firearm that shoots automatically more than one shot without manually reloading by a single function of the trigger. This opens up the category and types of weapons being able to shoot at this event.
Watch the organization's 2019 event in the video below:
The more traditional scope of machine guns is a heavy, belt-fed weapon used in combat situations. However, any automatically firing weapon is open to this event to achieve the same effect.
The weapons being used in the video range from as small as a hand-held Glock pistol all the way up to a heavier, more traditional-style machine gun. The method the staff members from Washington County Machine Guns have in place is very methodical. There is one shooter, who must have a very tired shoulder, who stands in one place and follows the same steps. He receives the weapon, loads the weapon, shoots the weapon, unloads the weapon, dumps the magazine in a bucket, puts it on safe, and hands it back to an assistant. The guy standing next to the shooter hands the weapon to the shooter as well as a fully loaded magazine. After handing the weapon off, everyone resets and prepares for the next weapon to be shot.
The targets downrange are bowling pins with a backstop of forest dirt and trees. The purpose of this test-fire does not seem to be for accuracy and to engage targets, but instead to test the mechanical functioning of each of these weapons.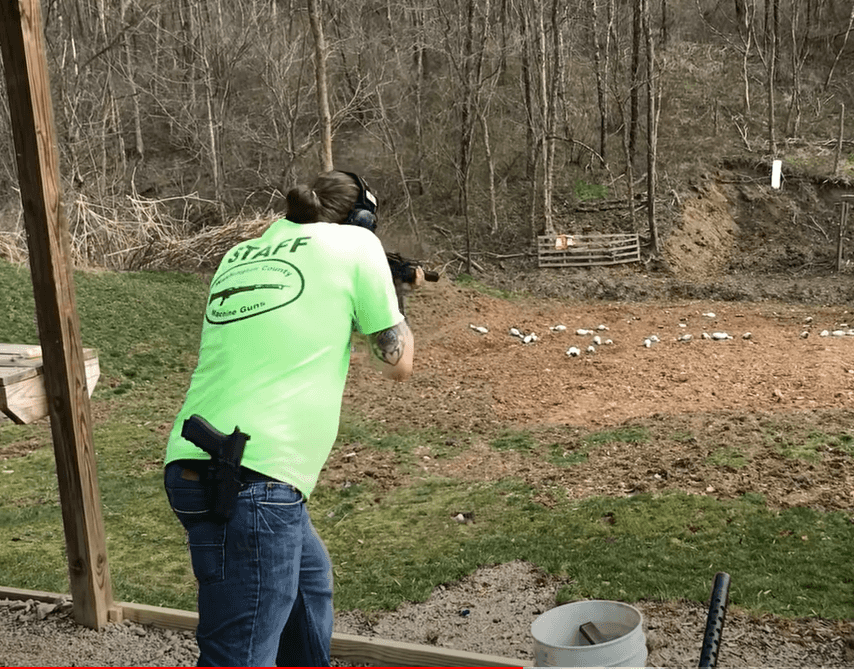 One of the downfalls to automatic weapons is that the wear and tear on the machined-metal parts, most being internal parts, tends to break down over time. When metal parts wear out or are thinned, they become unstable and potentially results in misfires or misfeeds. The Washington County Machine Guns organization is verifying that all of their weapons are functioning properly and will not result in issues down the road. If there are issues that occur, a maintenance cycle can begin to acquire the new parts and fix the weapon.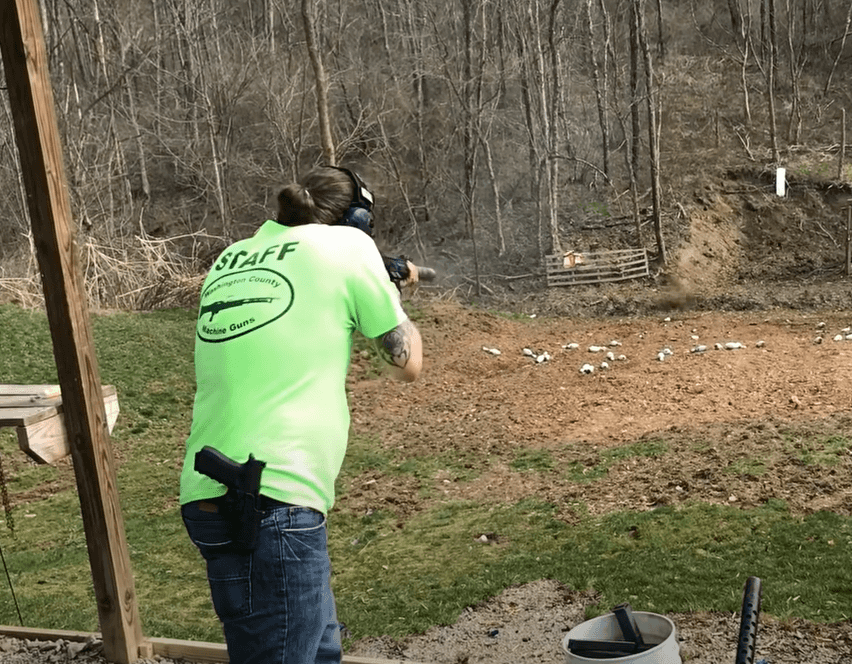 Regardless of the extreme amounts of ammunition used in this video, it is clear that the Washington County Machine Gun organization is a professional team of gun-lovers who practice with their weapons systems. This keeps proficiency and familiarity high with a large number of different weapons.