At nearly 100 years old, World War II veteran Claude Cawood took part in an active U.S. Army unit's training exercise in 2018 to fire a Howitzer for the first time since 1944.
Cawood, 97, joined the United States Army in 1939 as an artilleryman. His service took him to the Philippines during World War II to fight against the Japanese Imperial Army in the Pacific Island campaigns. Cawood enlisted in the Army straight out of high school because there were no jobs available and he believed there was no higher honor than serving in the military.
Video of the exercise shows the moment Cawood is offered the chance to refamiliarize himself with a Howitzer.
At Camp Grayling in Michigan, Exercise Northern Strike was being conducted with an active U.S. Army unit. Staff Sergeant Jacob Berard, a Section Chief for Battery A, 1st Battalion, 103rd Field Artillery in the Rhode Island Army National Guard, said that "having a conversation with him was like talking to one of my own soldiers. It's like he never left."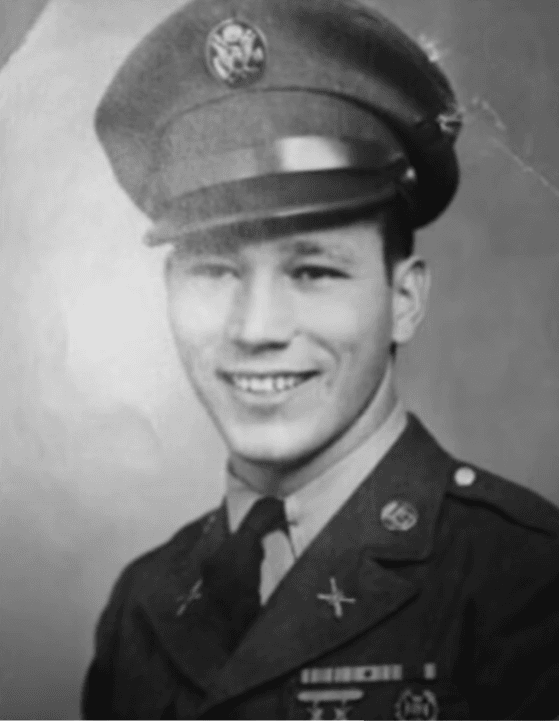 Cawood spent several hours with the soldiers, looking at modern day equipment, even donning the same Kevlar helmets that soldiers on today's battlefield wear. His enthusiasm never wavered throughout the day.
One of the First Sergeant's stated that "[Cawood's] affection for the weapon was so genuine. He was so full of knowledge."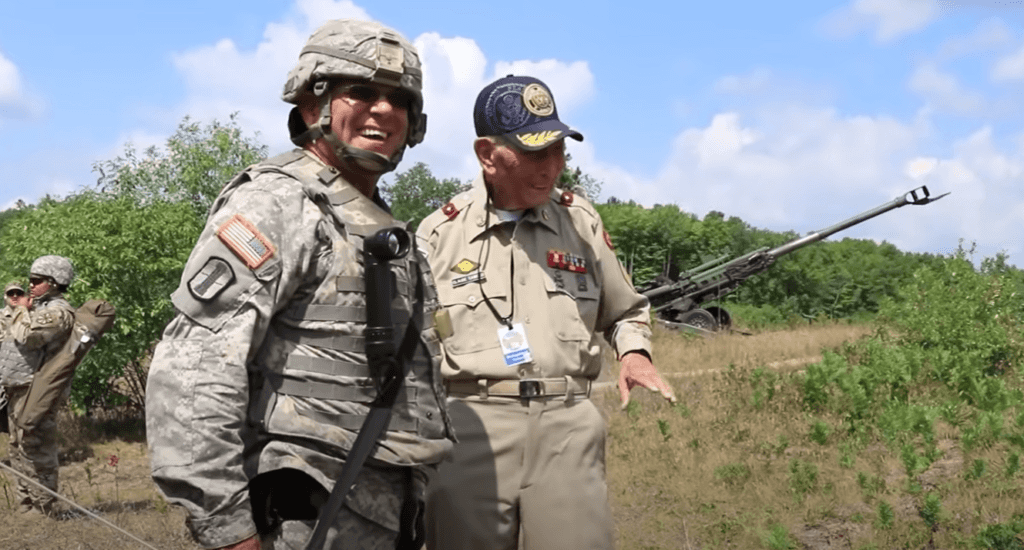 As part of their efforts to honor him, Cawood got to pull the lanyard on one of the artillery pieces himself, assisted by a two-star general. The soldiers running that piece experienced a new sense of motivation and purpose for what actions they took that day. The honor to work alongside a living legend, who fought in conditions only imaginable today, was something those soldiers said they will never forget.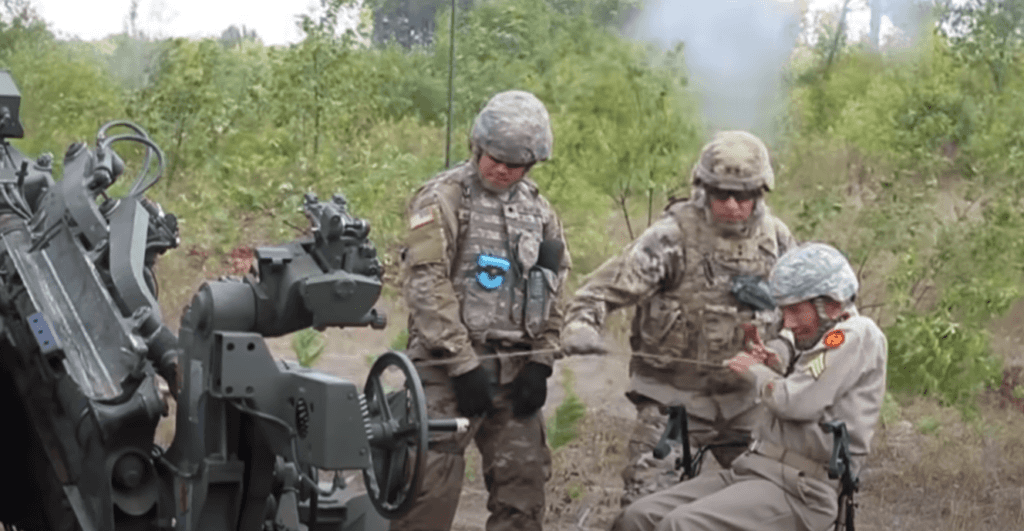 At the end of his time firing the gun, Cawood can be heard saying "oh boy, oh boy, oh boy!"
On his way out to the range that morning, Cawood gave a twenty-minute interview on his early experiences in World War II. Some of his most memorable moments included his time under fire from Japanese bombers and fighters conducting strafing runs on American shipping.
Additionally, he remarked about the attitudes and field practices of soldiers in the Pacific, specifically how careful they were not to waste ammunition and armament. He recalled how difficult it was to get resupplies sent into some of the obscure island outposts, that going for weeks without help or resupply was not uncommon. As a result, soldiers became very resourceful.