Call of Duty is notorious for a vast array of weapons, where users quickly become enthralled by their own favorite. In this video Edwin Sarkissian's YouTube channel shows the various capabilities and penetrating power of some of the most famous Call of Duty weapons in real life.
The guns are tested on an assortment of targets, including ballistic chest cavities, cans of soda, metal targets and others.
The first gun is PS90 that shoots a .40 caliber round. This gun is equipped with an EOTech sight that gives it a true "COD" appearance. This gun is oddly shaped and best distinguishable by its extending buttstock, where the ammo magazine is loaded. The front grip is much farther forward than traditional rifles. The gun itself does not possess any special penetrating capabilities, as those characteristics are found with the caliber of bullet being used. Nonetheless, the targets are engaged and it becomes clear that PS90 would be very damaging to a human target.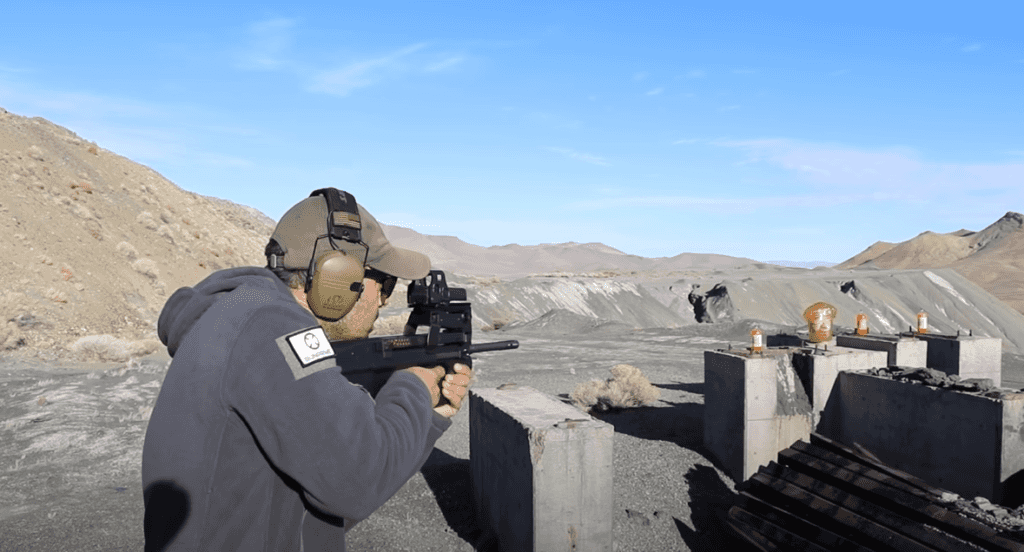 Ballistic Dummy Lab donated a special target for this demonstration, which release a blue ooze where the terminal ballistics take place inside the chest cavity, demonstrating the overall effectiveness of the impacts. In addition to the flesh-like jelly, there is an internal rib cage to show the impacts on the bone structure.
The next rifle used is the AUG, which is another very odd-looking rifle, with the magazine being loaded behind the trigger and pistol grip. The scope is hard mounted to the upper receiver, which gives this rifle a very distinguishable look, and has become one of the more favorite rifles in Call of Duty. This rifle is chambered in 5.56 NATO, a very common bullet. The AUG makes quick work of the soda bottles and has devastating impacts on the ballistic jelly target.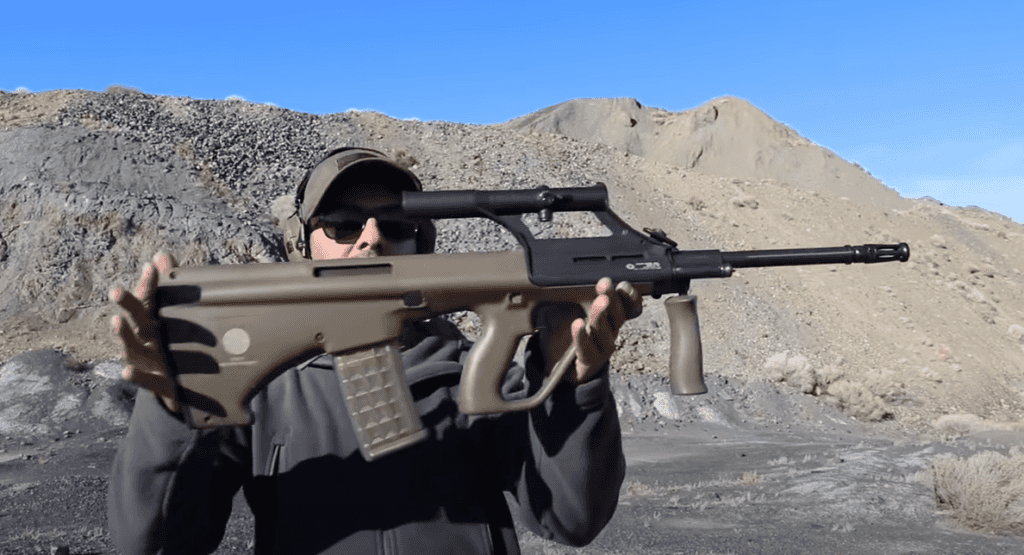 In true Sarkissian fashion, the next rifle is a duct-taped .50 BMG modified with a grenade launcher. The grenade launcher doesn't provide any additional capabilities but is mainly just for looks. When he engages, he ballistic target with the .50 cal, it all but explodes. Edwin very accurately describes this gun as not being "his grandpa's gun"—its unclear whether this duct-tape modified rifle is actually found inside the Call of Duty game. There are significant doubts.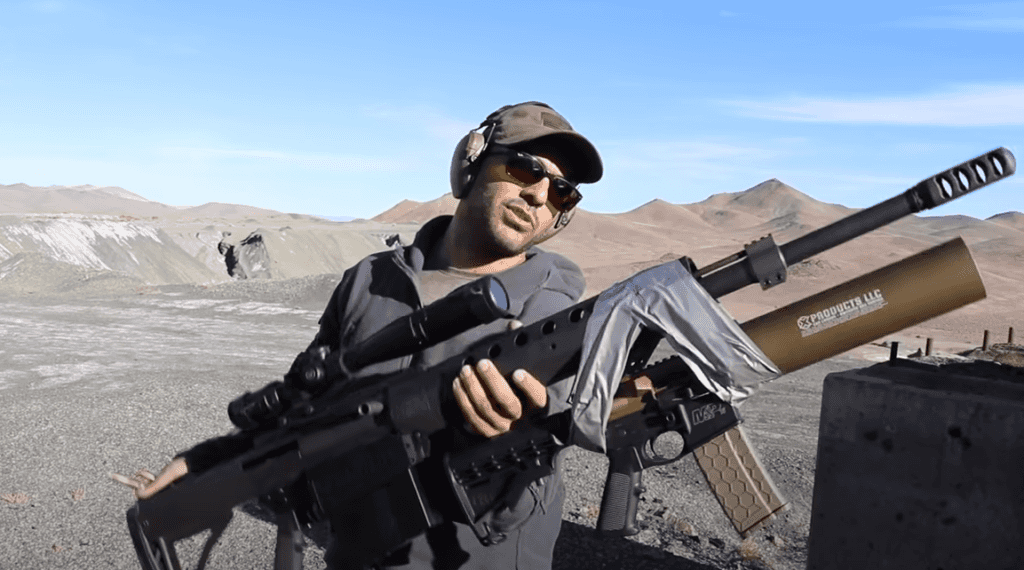 What is true though is that Call of Duty allows players to modify and equip various weapons systems with an assortment of modifications, scopes, upgrades, and various other amenities to increase the performance of the weapon.