YouTuber Richard Ryan filmed his experiment shooting a bullet to hit a stationary .50 cal primer with a .22 round. This was not the first time Ryan had attempted this, however since he had tried the feat a few times before. His past experience detailed what should happen when he fired his weapon.
"We already know. Sometimes what happens since I've done this video a couple of times before. Sometimes you get them to go off [the .50 cal round] and sometimes they don't. It all depends on where you strike it with the primer."
Take a look at the test in the video below:
For this event, he used the spiked tactical ST-22 with the vortex strike eagle optics. Ryan bought the rifle around 2008 possibly in California. He is not sponsored by any of these companies.
Ryan said it was fun to watch the shooting event in slow motion which you see in the video.
For ammunition, he used the standard M33 ball ammo .50 BMG for the target. The bullet normally travels 2,800 feet per second.
In this video, Ryan wanted to try and save the brass. In previous events, the brass flies away and can't be found.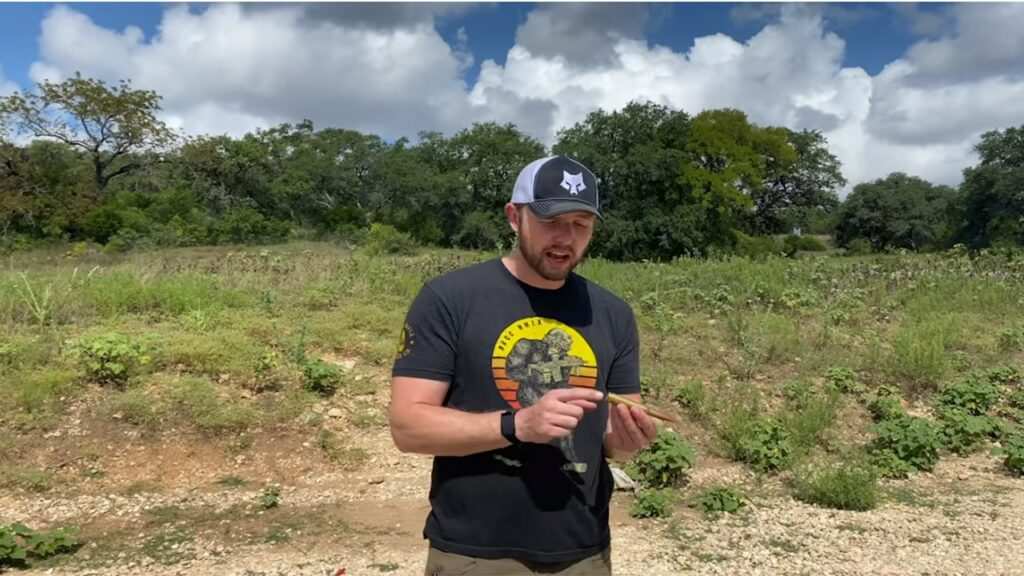 To catch the ammo after fired, Ryan placed a watermelon behind the .50 cal round that he attempted to hit.
"Today, we're going to try and find it," said Ryan.
When Ryan fired the bullet, it hit the .50 cal round. Within a few seconds, the .50 cal shoot through the watermelon.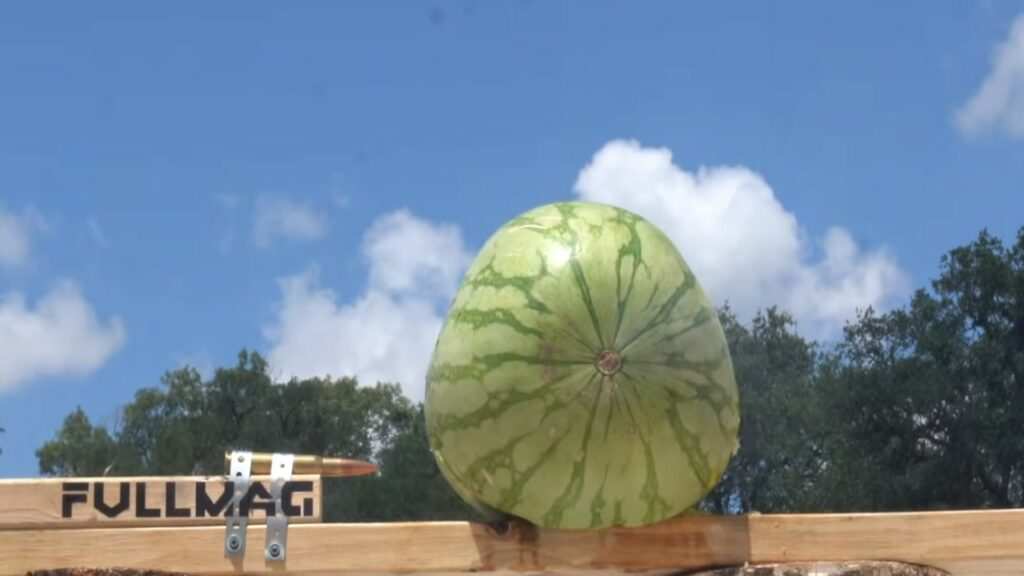 After Ryan hit the .50 cal round, the shell disappeared.
"Man, this is a bummer. I knew this going to happen. That's why I tried the metal strapping to really crank it down on there [the piece of wood]. The last couple of times I tried in one of these videos I tried to put netting around it to try to catch the brass."
Ryan placed a metal strap around the .50 cal to try to keep the shell in place but it didn't work. The brass ricocheted and Ryan took a while to find the shell casing.
At the end of the video, Ryan asked for recommendations on what to shoot at next time with the .50 cal round.