Austal USA announced Wednesday that it has received a $44 million contract to develop one of its Expeditionary Fast Transports as an autonomous prototype.
The U.S. Navy contract applies to EPF-13, the future USNS Apalachicola, a ship that is already under construction. It follows a years-long effort by Austal executives to pitch the transport ships it builds in Mobile as a flexible platform that could be adapted to a variety of specialized missions.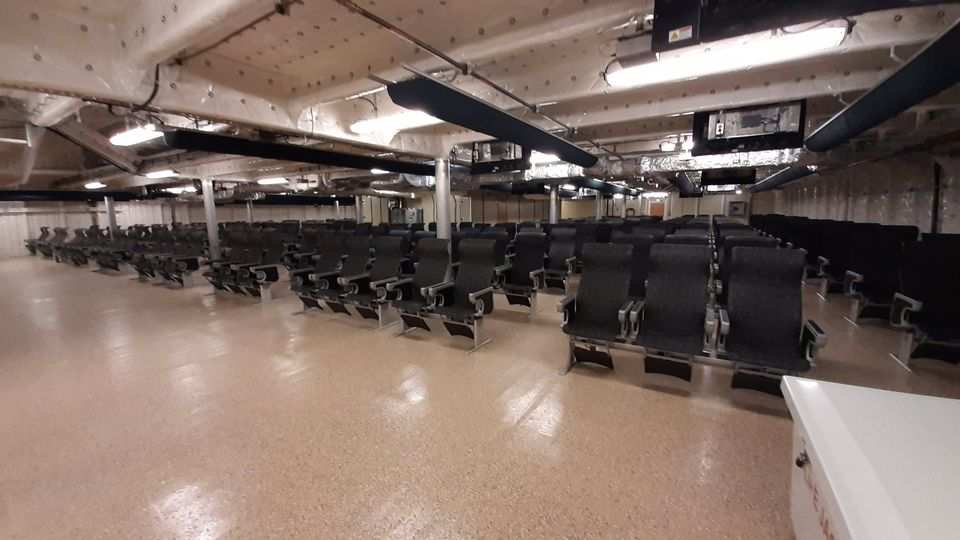 "As we've seen over the last decade, the expeditionary fast transport continues to provide new capability after new capability," Austal USA Interim President Rusty Murdaugh said in a company announcement. "The evolution of this platform and its deployed performance from humanitarian assistance to operational support brings unmatched value to the warfighter. The potential of the EPF to operate unmanned opens the door to a range of new missions for the EPF ranging from logistics support to mine warfare and strike operations using vertical launch systems (VLS)."
The EPFs are aluminum catamarans with the capacity to carry several hundred troops and dozens of vehicles, including tanks. Its shallow draft and articulated ramp give it the ability to operate in shallow, unimproved ports. Its landing pad can handle Blackhawk helicopters as well as heavier Sea Stallions, and may eventually be improved to handle the Osprey tiltrotor aircraft used by the U.S. Marine Corps.
The Navy initially ordered 12 of the ships, but the program has been extended, ship by ship. This year's budget included money for a 15th. Austal has argued that the platform lends itself to specialized uses, such as small hospital ships, drone motherships or even as fully autonomous platforms. If equipped with the Vertical Launch System, as Murdaugh suggested, it could be a remote missile platform hurling a variety of weaponry at targets over the horizon.
The newly announced contract isn't the first to show that the Navy is intrigued by the possibilities. The Navy has provided funding for EPF-14 to have expanded medical facilities, and when it assigned funding for EPF-15 earlier this year it also called for that vessel to have "enhanced medical capability."
Those changes won't transform EPF-14 and -15 into miniature hospital ships; they won't be the "Expeditionary Medical Ships" that Sen. Richard Shelby proposed in a 2020 COVID relief package that never passed. But they will explore concepts that might conceivably be developed in future ships.
Austal delivered EPF-12, the Newport, last September. For now it has three left to build, and each of those will feature improvements that hint at future possibilities.
___
© 2021 Advance Local Media LLC
Distributed by Tribune Content Agency, LLC.