Official social media pages for various arms of the United States military showed their support this week for Pride Month, an annual tribute to the LGBTQ community.
Marine Corps Recruiting posted on Facebook on Friday, writing, "We celebrate the opportunity to serve together — as a warriorhood strengthened, not divided, by our differences."
"Tearing down barrier after barrier, overcoming obstacle after obstacle, winning battle after battle for our Nation and everyone in it. That's what makes a Marine," the post stated. It also included the phrase "STRENGTH & PRIDE IN BELONGING," with the "& PRIDE" portion in rainbow colors.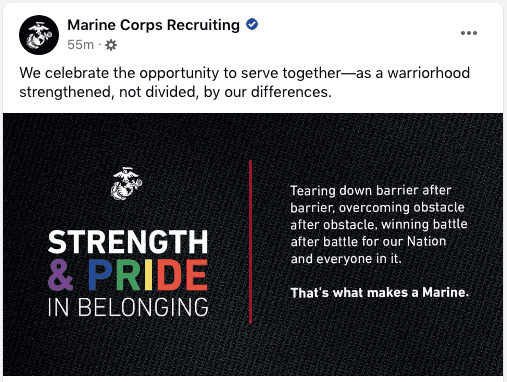 The U.S. Navy posted a photo of a rainbow with an aircraft carrier and helicopter in the foreground. The photo's caption read, "June is #PrideMonth2021! Help the #USNavy celebrate by posting your favorite picture of a rainbow at sea in the comments below."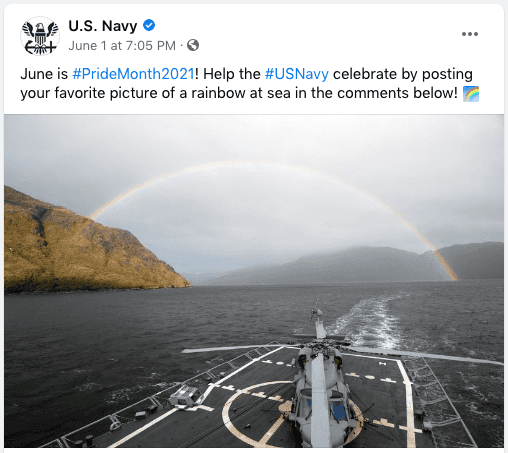 The Air Force also posted a tribute to Pride Month on Facebook, asserting that in creating a "successful warfighting force, inclusion is power."
The post went on to tell the story of Vietnam War veteran Tech. Sgt. Leonard Matlovich, who stood against the ban on homosexuals in the military.
"Since Matlovich's challenge in 1975, the military has come a long way in taking steps toward inclusivity. The victorious "Don't Ask, Don't Tell" (DADT) Repeal Act became law just ten years ago, sexual orientation was added to the Military Equal Opportunity policy six years ago, and within the last few months an Executive Order was signed to enable transgender individuals to serve."
The post went on to say that the military "thrives when it is composed of diverse Americans" and that "an inclusive military strengthens our national security."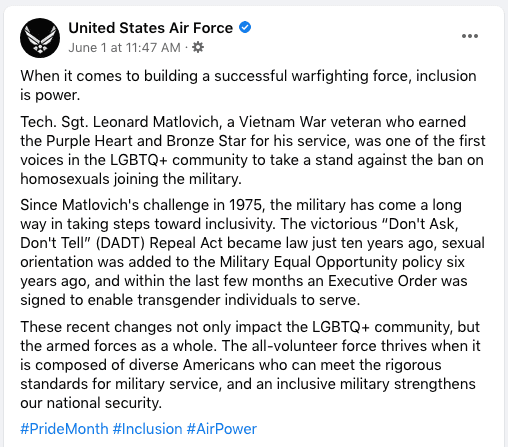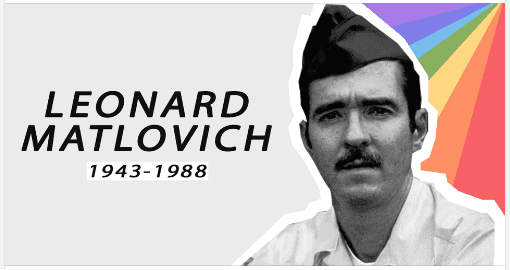 On Twitter, the United States Army Military Police Corps, tweeted, "Happy Pride Month! This June, the Regiment would like to celebrate the activists and soldiers who have helped to pave the way for diversity in our Country.'
"Our Army embraces diversity, equity, and inclusion," it added.
The West Virginia National Guard called on support to join them in recognizing Pride Month and any civilian or military personnel who serve and are members of the LGBTQ community.
"Respect, Dignity, & Service are guiding principles for inclusion & equality that strengthen & enhance our One Guard family," they tweeted.
The Maryland National Guard also tweeted in support of Pride, tweeting that they will join the Department of Defense in "recognizing all military and civilian personnel who serve and are part of the LGBTQ+ community as equal, contributing members of the total force."
The group included the hashtag: #DiversityIsOurStrength.