The British aircraft carrier HMS Queen Elizabeth has launched its first direct military operation against Daesh (ISIS).
British and American F-35B Stealth jets took off from the decks of the new carrier to strike the terror group's positions in Syria and Iraq. Defense officials said several Daesh positions were destroyed.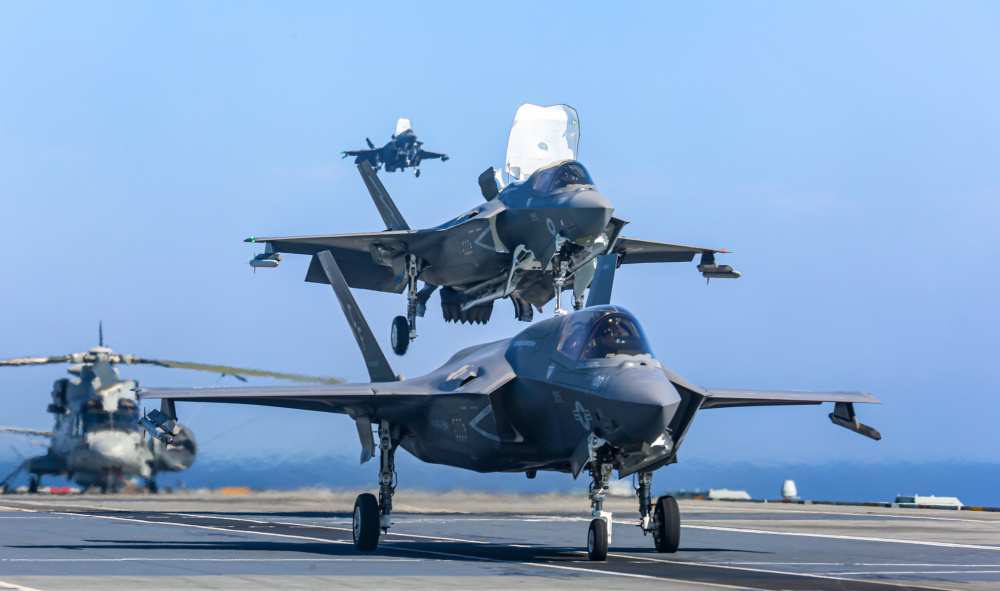 British Defense Secretary Ben Wallace described the role of the £3.5 billion ($4.8 billion) HMS Queen Elizabeth in the operation as "a physical embodiment of global Britain."
Kurdish groups have warned that the number of Daesh attacks is rising. More than 20 Iraqi and Kurdish security force members have been killed by the group in the last few months.
On Jan. 21, Baghdad suffered its deadliest suicide bombing in three years, with 32 people killed and over 100 injured after an explosion ripped through a market.
Warnings have also come from European allies, with French Armed Forces Minister Florence Parly recently saying his country "considers Daesh is still present, we could even say that there is a resurgence of Daesh in Syria and Iraq."
Wallace said: "The ability to operate from the sea with the most advanced fighter jets ever created is a significant moment in our history, offering reassurance to our allies and demonstrating the UK's formidable air power to our adversaries."
Commander of the UK Carrier Strike Group Cdre Steve Moorhouse said: "HMS Queen Elizabeth's first missions against Daesh will be remembered as a significant moment in the 50-year lifespan of this ship. It also marks a new phase of our current deployment … Now we are ready to deliver the hard punch of maritime-based air power against a shared enemy."
___
(c) 2021 the Arab News
Distributed by Tribune Content Agency, LLC.