Boeing's MQ-25 Stingray T1 unmanned refueling aircraft developed for the U.S. Navy successfully transferred jet fuel to a U.S. Navy F/A-18 Super Hornet for the first time on Friday, demonstrating the drone's ability to handle a mission previously conducted by manned aerial refueling aircraft, including other F/A-18s outfitted for tanking purposes.
Video from the successful flight demonstration shows the Boeing-built drone extend a hose and drogue system from a Navy-issued aerial refueling store (ARS).
In a Boeing press release on Monday, Rear Adm. Brian Corey, who oversees the Program Executive Office for Unmanned Aviation and Strike Weapons said, "This team of professionals was integral in the successful flight. Over the next few years, we will work side-by-side with Boeing to deliver this capability that will greatly enhance the future carrier air wing."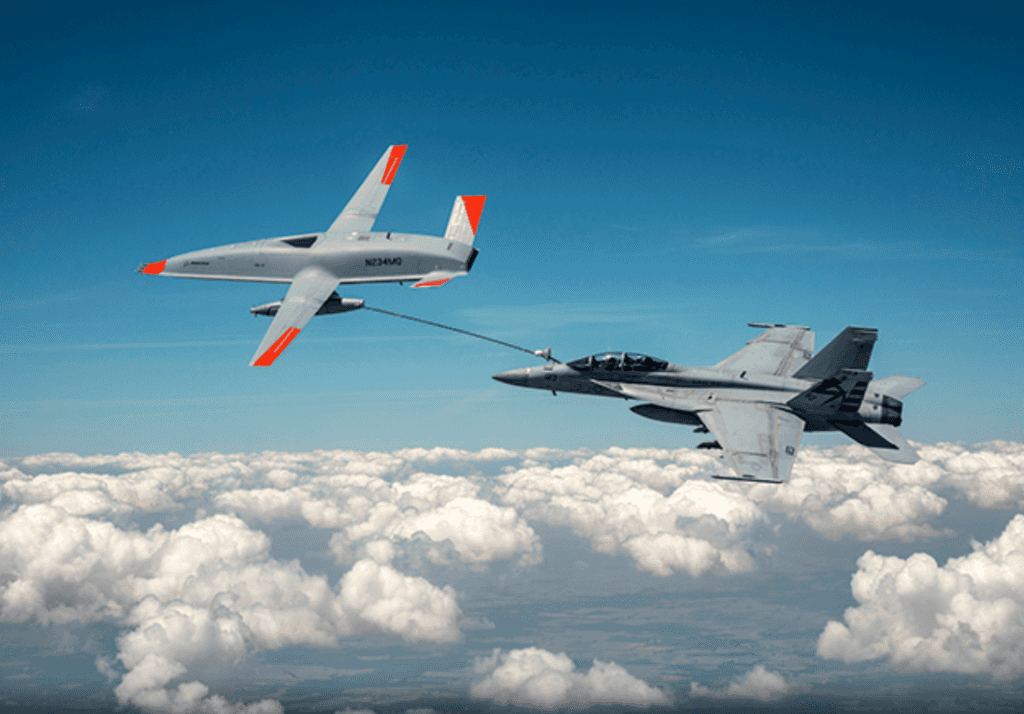 The Naval Air Systems Command (NAVAIR) told USNI News during the test flight the F/A-18 conducted a formation evaluation, wake survey, drogue tracking and then plugged with the unmanned aircraft for the refueling. NAVAIR said, "The milestone comes after 25 T1 flights, testing both aircraft and ARS aerodynamics across the flight envelope, as well as extensive simulations of aerial refueling using MQ-25 digital models."
NAVAIR said, "MQ-25 T1 will continue flight testing prior to being shipped to Norfolk, Virginia, for deck handling trials aboard a U.S. Navy carrier later this year."
Leanne Caret, president and CEO of Boeing Defense, Space & Security, said, "This history-making event is a credit to our joint Boeing and Navy team that is all-in on delivering MQ-25's critical aerial refueling capability to the fleet as soon as possible."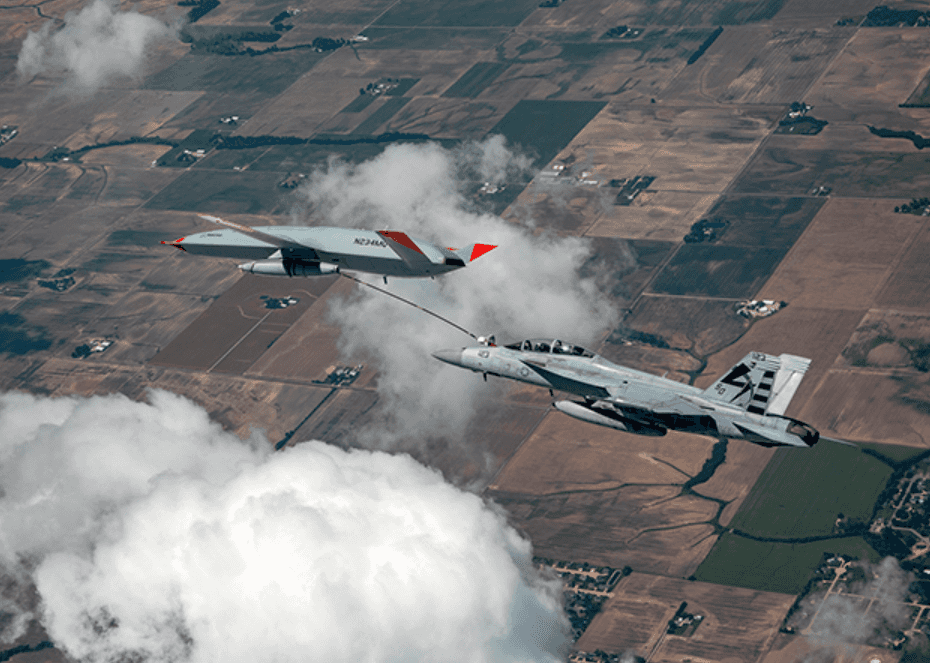 The MQ-25 T1 is expected to assume the tanking role currently performed by F/A-18s, which the company said will allow "for better use of the combat strike fighters" and will help "extend the range of the carrier air wing."
Dave Bujold, Boeing's MQ-25 program director, told USNI News said the next step for making the MQ-25 T1 ready for use with carrier air wings is tackling issues like corrosion control, to make them more seaworthy.
"People always ask us why don't you just make more T1s and get on with the show," Bujold said. "It's exactly this area we're spending the time and energy necessary to put in the corrosion control and all the details necessary to be carrier suitable."