An off-duty NYPD cop narrowly escaped death Monday when she was grazed in the head by a bullet meant for her sister's gang-banging boyfriend when gunmen unloaded more than 30 shots into the officer's Long Island home, police sources said.
Adding insult to injury, 23-year-old Officer Nathaly Gomez could face disciplinary action for possibly violating a strict NYPD policy barring members of the force from associating with known criminals or active gang members, sources said.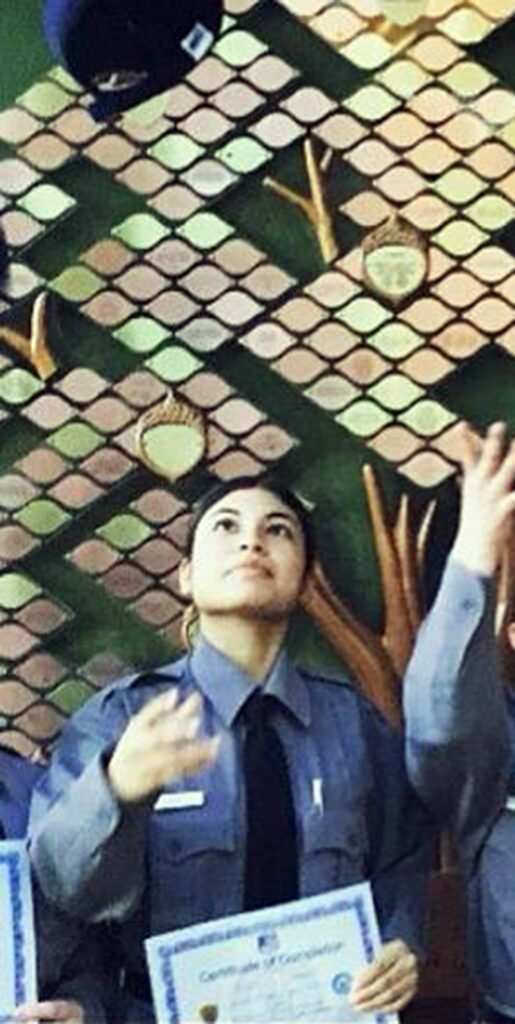 Investigators believe the shooters were targeting her sister's suspected MS-13 member boyfriend, who may have previously lived at the address but has since moved out, sources said. The shooters have not been caught.
The would-be assassins drove up to the home on Morton St. near Washington Ave. and unloaded 33 bullets into the house just before 2:30 a.m., officials said.
"We heard the shots, but we don't know anything more because we were sleeping," said neighbor Iris Hernandez, 44. "At the beginning I did think they were shots but there were so many that then I thought they were maybe fireworks. So that's what happened — we stayed there, really thinking they were fireworks. Only when I went to the bathroom I realized that all the police were here. It's worrisome."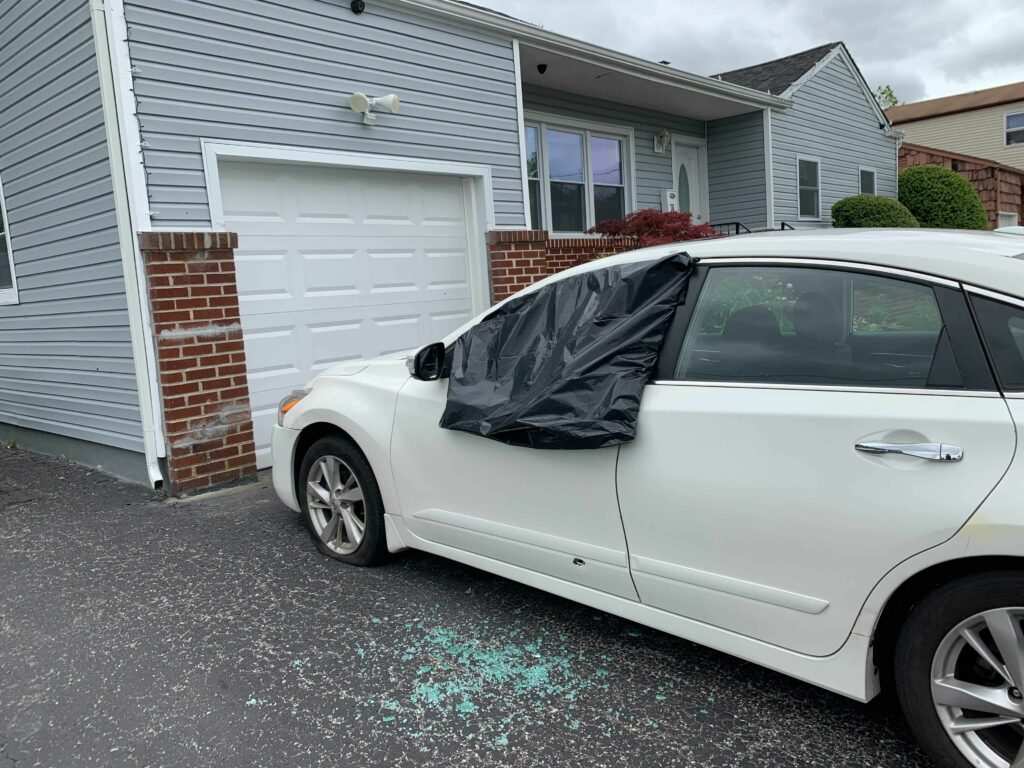 Gomez was eating inside her home when she was grazed in the head.
Gomez was rushed to South Shore Hospital, where she was treated and released. Nobody else was struck.
The victim and her sister live with their mother, who owns the home.
The cop works out of the 103rd precinct in Jamaica, Queens, and joined the NYPD in October 2019.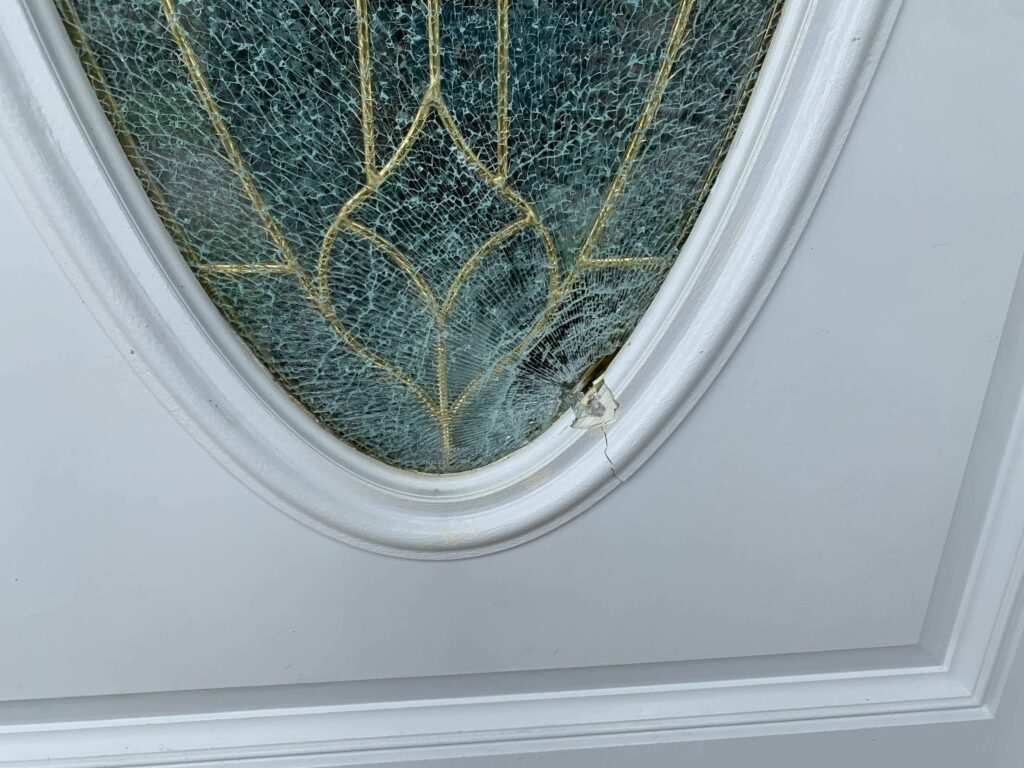 Gomez'ss home was left riddled with bullet holes. At least one bullet shattered the glass on the front door, and another went through a front window.
More bullets pierced the mailbox, siding and brick on the front of the house. Another bullet shattered the window of a white sedan in the driveway.
The cop's mother, who answered the door, declined to comment. Bullet holes were visible in the wall behind her.
Neighbor Joy Iloegbu, 62, doesn't know the sisters well but said she is worried about their mother.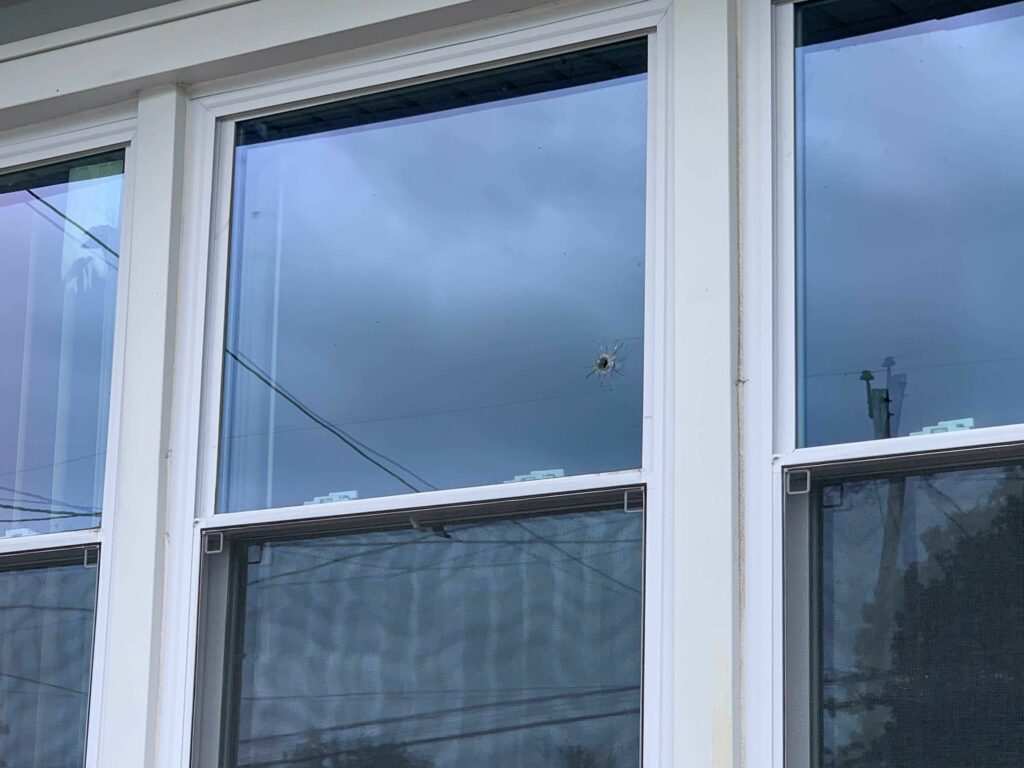 "She's a very, very nice woman," Iloegbu said. "She doesn't deserve to have anyone shoot up her house. She doesn't look for trouble. The house is quiet. I never see people running in and out of her house."
___
© 2021 New York Daily News
Distributed by Tribune Content Agency, LLC.