Today is the 16th anniversary of Operation Red Wings, which claimed the life of 19 U.S. service members in Afghanistan on June 28, 2005.
The list of those lost that day are as follows:
Navy SEALs
SEAL Delivery Vehicle Team 1, Pearl Harbor, Hawaii.
Lt. (SEAL) Michael P. Murphy, 29, of Patchogue, N.Y.
Sonar Technician (Surface) 2nd Class (SEAL) Matthew G. Axelson, 29, of Cupertino, Calif.
Machinist Mate 2nd Class (SEAL) Eric S. Patton, 22, of Boulder City, Nev.
Senior Chief Information Systems Technician (SEAL) Daniel R. Healy, 36, of Exeter, N.H.
Quartermaster 2nd Class (SEAL) James Suh, 28, of Deerfield Beach, Fla.
SEAL Delivery Vehicle Team 2, Virginia Beach, Va.
Gunner's Mate 2nd Class (SEAL) Danny P. Dietz, 25, of Littleton, Colo.
SEAL Team 10, Virginia Beach, Va.
Chief Fire Controlman (SEAL) Jacques J. Fontan, 36, of New Orleans, La.
Lt. Cmdr. (SEAL) Erik S. Kristensen, 33, of San Diego, Calif.
Electronics Technician 1st Class (SEAL) Jeffery A. Lucas, 33, of Corbett, Ore.
Lt. (SEAL) Michael M. McGreevy Jr., 30, of Portville, N.Y.
Hospital Corpsman 1st Class (SEAL) Jeffrey S. Taylor, 30, of Midway, W.Va.
Army Night Stalkers
3rd Battalion, 160th Special Operations Aviation Regiment (Airborne), Hunter Army Air Field, Ga.
Staff Sgt. Shamus O. Goare, 29, of Danville, Ohio.
Chief Warrant Officer Corey J. Goodnature, 35, of Clarks Grove, Minn.
Sgt. Kip A. Jacoby, 21, of Pompano Beach, Fla.
Sgt. 1st Class Marcus V. Muralles, 33, of Shelbyville, Ind.
Maj. Stephen C. Reich, 34, of Washington Depot, Conn.
Sgt. 1st Class Michael L. Russell, 31, of Stafford, Va.
Chief Warrant Officer Chris J. Scherkenbach, 40, of Jacksonville, Fla.
HQ Company, 160th Special Operations Aviation Regiment (Airborne), Fort Campbell, Ky.
Master Sgt. James W. Ponder III, 36, of Franklin, Tenn.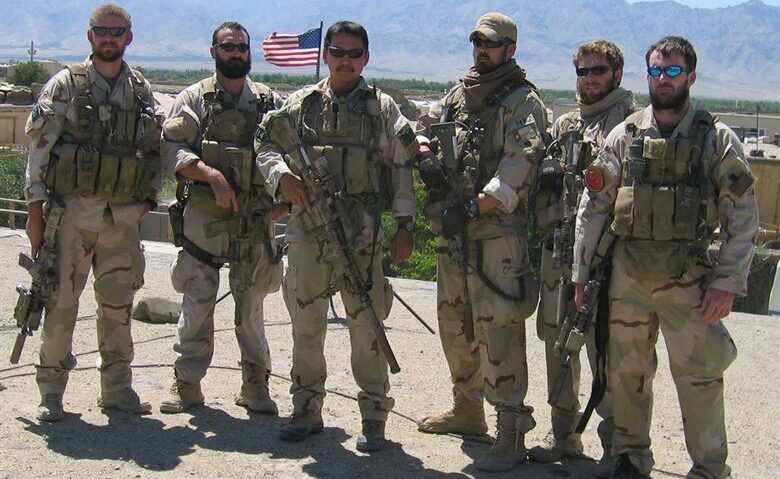 On that day, three of four Navy SEALs were killed during an ambush in the mountains of Kunar province and another 16 were killed in an RPG attack when they attempted a rescue by helicopter. Only one Navy SEAL would live on that day – Hospital Corpsman 2nd Class Marcus Luttrell.
Along with Lutrell, Lt. Michael Murphy, Gunner's Mate 2nd Class Danny Dietz and Sonar Technician 2nd Class Matthew Axelson were the four SEALs on a recon mission scouting for a prominent terrorist that day.
Afghan sheepherders had spotted them, but the SEALs let them go free. It would be a decision later reconsidered, when between 30 and 50 enemy fighters later flooded the hills surrounding them and opened fire.
All four SEALs were wounded, but pressed on in the battle, unable to call for help with poor signal.
In spite of his injuries, Murphy continued to fight "in the face of almost certain death" when he moved to a better position to call for aid. He was exposed to enemy fire and continued to return fire until he was killed.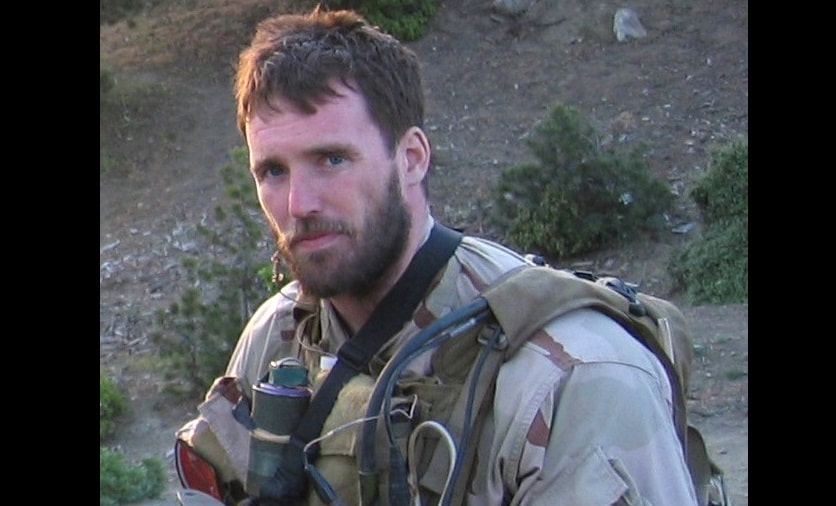 The call was successful.
An MH-47 Chinook that outflew its support of several attack helicopters caught the attention of the militants who then fired an RPG that ignited the fuel tanks. All 16 on board were killed – eight Navy SEALs and eight Army Night Stalkers.
The four SEALs on the ground had continued the fight, killing an estimated 35 militants, until Murphy, Axelon and Dietz were killed, leaving Luttrell gravely wounded and laying in a ravine after a grenade blast knocked him unconscious.
When he awoke, Luttrell traveled miles on foot despite significant injuries to distance himself from enemy territory. He was eventually aided by an Afghan villager who sheltered him from the Taliban threatening his life. Days later, villagers helped transfer a note from Luttrell to a Marine outpost. A large recovery operation took place on July 2, 2005 to begin recovering the fallen remains.
Luttrell's perspective would later be retold in the book "Lone Survivor" and a movie of the same name.
Luttrell later received the Navy Cross, which was also awarded posthumously to Dietz and Axelson. Murphy was posthumously awarded the Medal of Honor.