In 2007, the U.S. Men's Water Polo Team subjected itself to the Navy SEAL BUD/S training facility and Instructor SO1 Andy Stumpf in Coronado, Calif. in order to build stronger team camaraderie before the 2008 Summer Olympic Games in Beijing.

United States Navy SEALs (Sea Land Air) take their name from the elements in which they operate. They are an elite special operations force known for their stealth and success.
Award-winning producer, director and writer Kenneth Kemp shared video on YouTube in 2014 of the team's attempt to survive Navy SEAL training.
In the video, the team is seen participating in BUD/S – ocean games where the teams get on their backs with their heads down in the surf and lie there as the waves continuously wash over them for extended periods of time.

Linked arm to arm, the US Men's Water Polo Team walk into the Pacific Ocean's chilly waters for the first time, with water temperatures resting at 52 degrees and air temperature at 54 degrees Fahrenheit.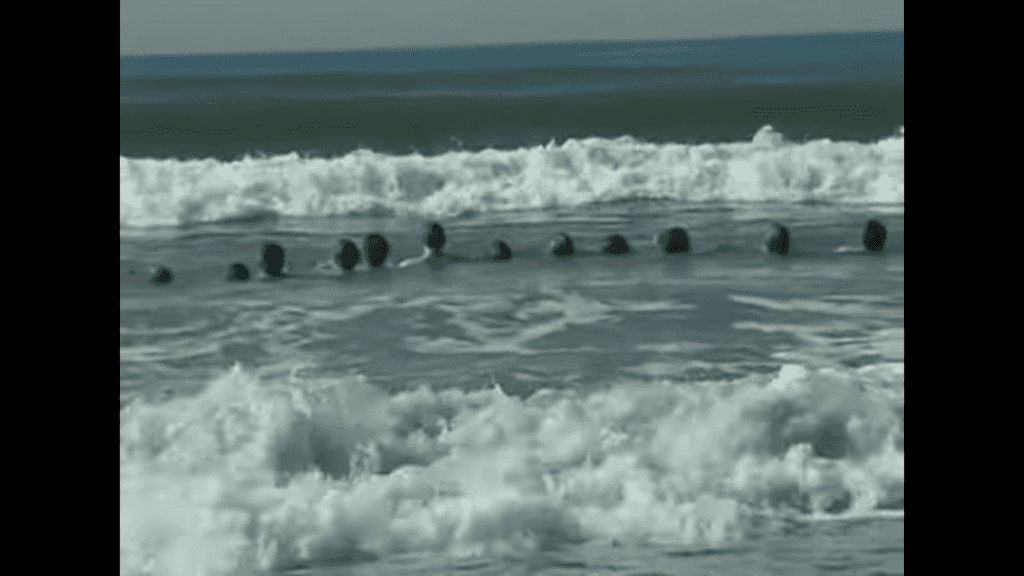 The team took six trips into the surf during their BUD/S training. Each time they went a little deeper and stayed in longer.

The first challenge the team faced was the burpee, a calisthenic exercise performed to increase strength and explosiveness. The team failed to impress the instructor several times as it struggled to perform as a team or didn't reach the time goals.
After multiple attempts, they met their goals and moved on to the next obstacle.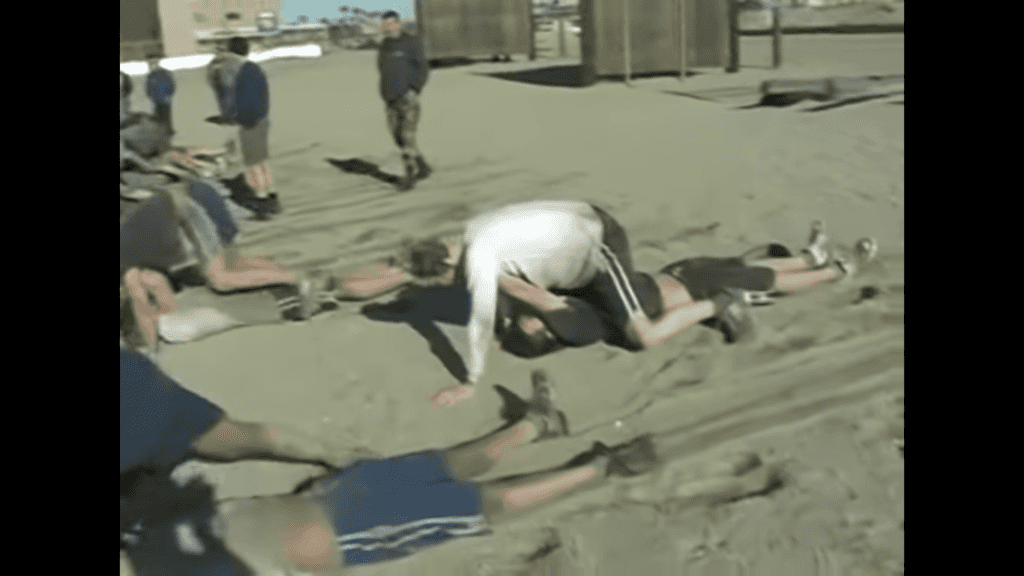 The obstacles included a belly crawl through the sand under logs covered with barbed wire, parallel bars, a nine-foot wall that must be climbed over, a 13-foot wall with a rope to climb over, and the bear drag: an exercise in which one person drags another.
The water polo team also had to tackle the low weaver, an exercise in which participants must weave their bodies up and over metal bars, and the burma bridge, a drill where team members have to pull themselves up several feet on a rope before traversing a single rope bridge.

In the end, the US Men's Water Polo Team spent just over an hour and a half in the cold Pacific Ocean. The team also ended up doing a total of 150 burpees.