The U.S. Army and Marines have numerous weapons in their arsenal for taking out tanks and armored vehicles, and there is often footage of these weapons in action. They typically use the shells of decommissioned tanks to other military vehicles as targets.
This 2016 video shows a unique up-close look as soldiers and Marines trained with some of their main anti-tank weapons, such as FGM-148 Javelin, AT4, BGM-71 TOW, and the SPG9, showcasing how they can destroy tanks on the battlefield.
FGM-148 Javelin
The FGM-148 Javelin is a portable anti-tank missile system. It was developed for the Army and the Marines to provide medium anti-tank protection to the Infinity Scouts and Combat Engineers. The Javelin has a range of 6,000 feet and can destroy both conventional and reactive armor.
The most notable feature of the Javelin is its "fire and forget system" that allows the shooter to fire and immediately take cover while the missile seeks its target. The Javelin can also fire back-to-back warheads and be launched from an enclosed space or covered fighting position.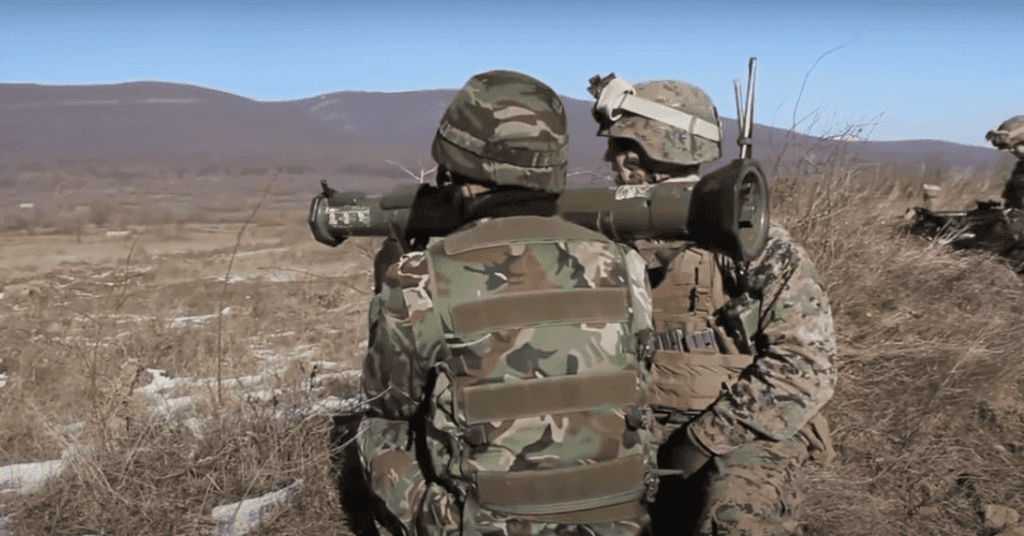 M136 AT4
The M136 AT4 is the primary weapon for Army troops fighting light anti-armor targets. Its portability, lightweight and self-contained nature and lack of recoil make it easily deployable and straightforward to operate.
The AT4 fires a singe fin-stabilized 84mm projectile charged with a warhead capable of penetrating homogenous armor. With a maximum range of 6,890 feet and an effective maximum range of 1000 feet.
BGM-71 TOW
The BGM-71 TOW (tube-launched, optically tracked, wire-guide missile) is a heavy anti-tank missile launcher. Due to the weapon's size, infantrymen use a tripod to fire this weapon. It can also be mounted and fired from vehicles and helicopters.
The BGM-71 Tow creates mass destruction with the capability of penetrating more than 30 inches of armor. Furthermore, It can fire three missiles in under 90 seconds with a range of 6.000 feet.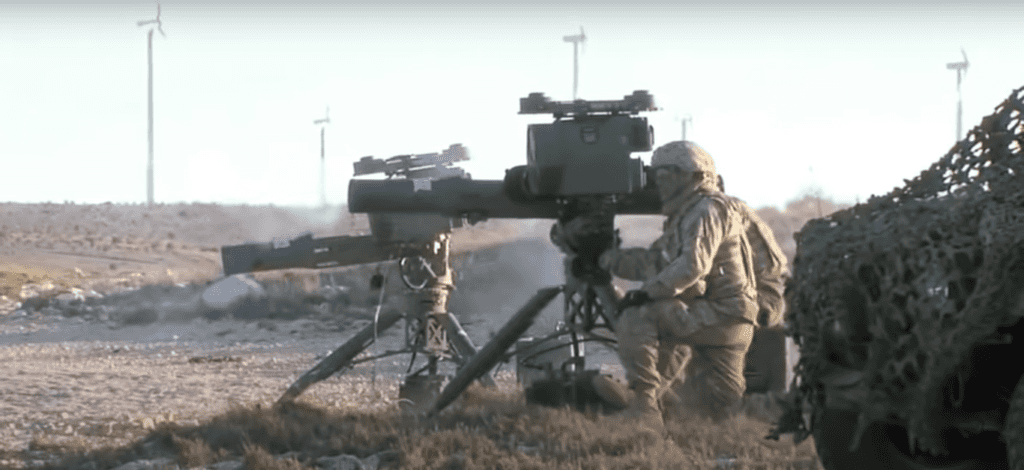 SPG9
The SPG9 is a weapon from the Soviet Union. However, it widely available to terrorists and maritime pirates. It is not uncommon for military personal to train with firearms that they come across on the battle.
With a portable tripod-mounted this versatile weapon fires a small charged projectile. It is capable of firing into six rounds per minute and range of 3200 feet with the ability to penetrate through 12 inches of armor.
The video gives a glimpse into military personnel training to be able to use their weapons effectively, regardless of the variety.