In this 2014 short military comedy, TomSka provides a hilarious combat soldier-dog teamwork story about a Pug providing some seriously accurate long-range precision fires.
The team is trying to stop an enemy force attempting to employ a dirty bomb. Time is of the essence and they have to act quickly if they want to stop them from using it. Sergeant Pugsley is not initially warmly welcomed due to some hesitancy with one of the privates.
Watch how the mission plays out in the video below:
The team leader seems to be defensive of Sergeant Pugsley remaining on the team, particularly defending his history. The other team members don't care as much about his history. Instead one of the teammates says, "the question is how did he get in the army in the first place?!"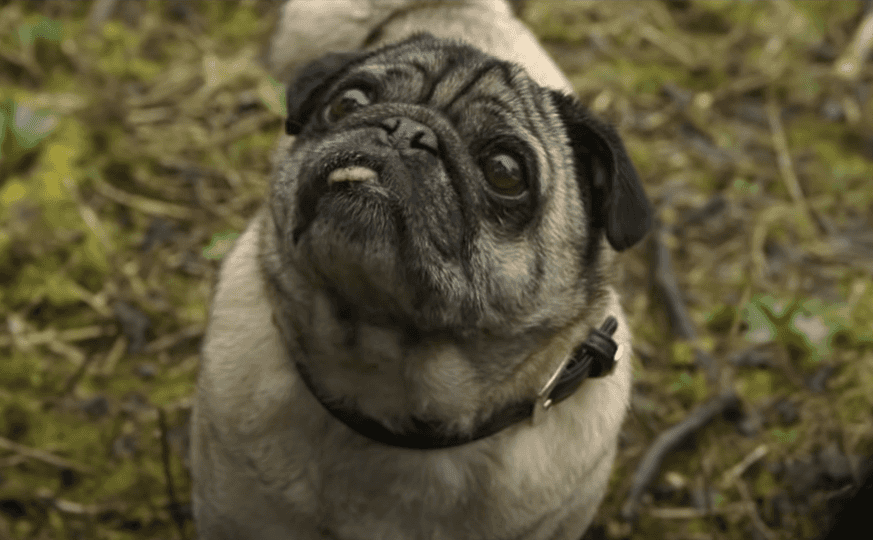 While they continue to argue, the team of soldiers finds themselves at the location of the dirty bomb. They locate it at what seems to be an underground bunker. As they close in on their objective, one of the soldiers realizes they've walked into an ambush with soldiers closing in fast on their position. A technical vehicle with a .50 cal mounted on its bed approaches fast and beings suppressing the band of soldiers. The whereabouts of Sergeant Pugsley is undetermined, despite their need for his assistance.
It seems that the soldiers have realized that Sergeant Pugsley has abandoned them and that there will not be any effective cover fire. As the insurgents close in on the soldiers, a plane streaks overhead that may have been flown by a hamster — another storyline with too many questions to ask. The soldiers are now surrounded by the insurgents and left with no options. Sergeant Pugsley seems to be sitting idly.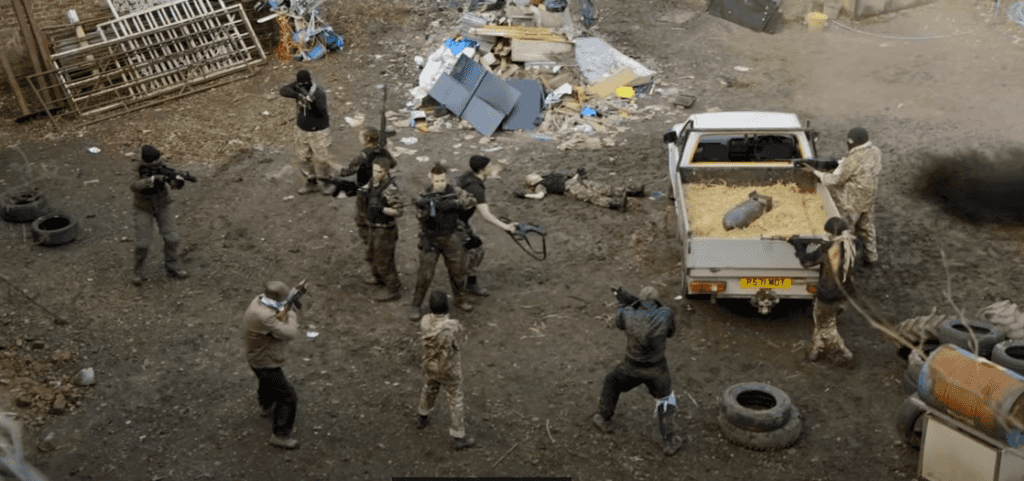 Just as hope seems to be lost, the insurgents surrounding the team of soldiers immediately start taking fire. All the enemy combatants are neutralized by an unknown source. Just then, after thinking Sergeant Pugsley has abandoned them, the team looks up onto a nearby hill. The team leader says "who's a good boy? It's you!" as he points to Sergeant Pugsley, who seems pleased.
Unfortunately, just as the team is celebrating their victory, a cat appears out of nowhere and detonates the dirty bomb. Sergeant Pugsley is dedicated enough to memorialize them at what appears to be a British graveyard for fallen soldiers. Sergeant Pugsley proves his loyalty to the end.
Thomas Ridgewell is the owner and producer for the YouTube video channel "TomSka" which is based in the United Kingdom. He specializes in short video films, primarily around military themes.