The Confederate Union during the Civil War became known for its very distinct war cry that sent chills down the backs of Union soldiers from the North. The Rebel Yell, as it became to be known, was a mix of a cry, screech, and yell that became a rallying cry for the south.
In rare footage, veterans of the Confederacy participating in various meetings and patriotic gatherings throughout the 1930s and 1940s demonstrated the Rebel Yell. Watch it in the video below:
The older veteran who is videotaped leading the crowd in the yell, dressed in his Confederate hat, says to the crow "We can't give you much but we'll give you what we got left," referring to the amount of air he can summon in his lungs. The crowd seems pleased with his opening remarks.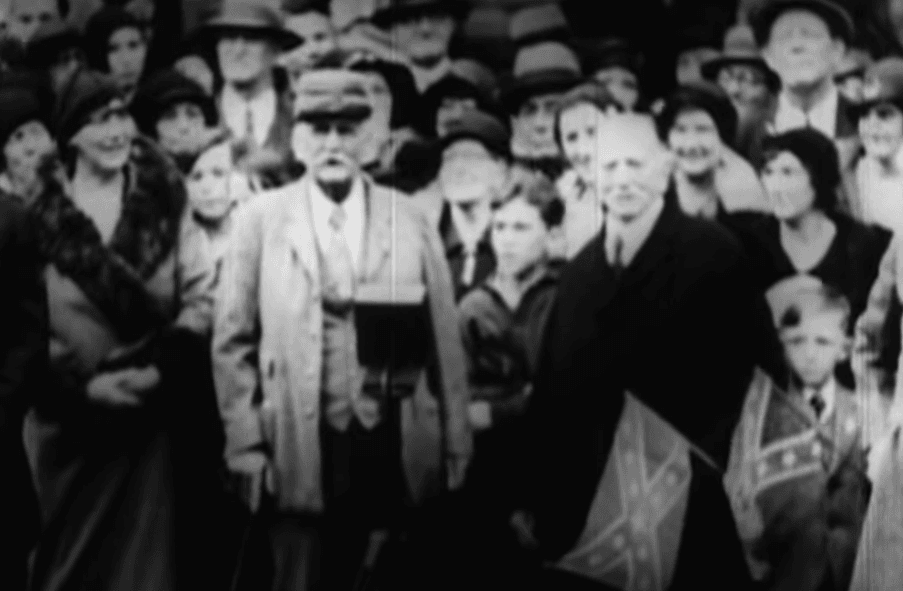 The veterans give three distinct yells, with arms raised overhead. At the end of the yell, one of the veterans says "charge em boys, charge em." After the grouping of Confederate vets gives the collective yell, they all line up for the video to yell individually. Although somewhat distinct with their own flavor on the yell, the majority of the yells are high pitched and throaty, with some modulation given by the tongue.
Although the yell may seem strange to some, the context for these yells must be considered. Union soldiers in wooded areas with obstructed lines of sight could use the collective yell to depict a large, united front in the face of incoming enemy forces. The effect of this yell was not in the physical impact, but the psychological impact it had on Union soldiers and the rallying unity it providing to the Confederates.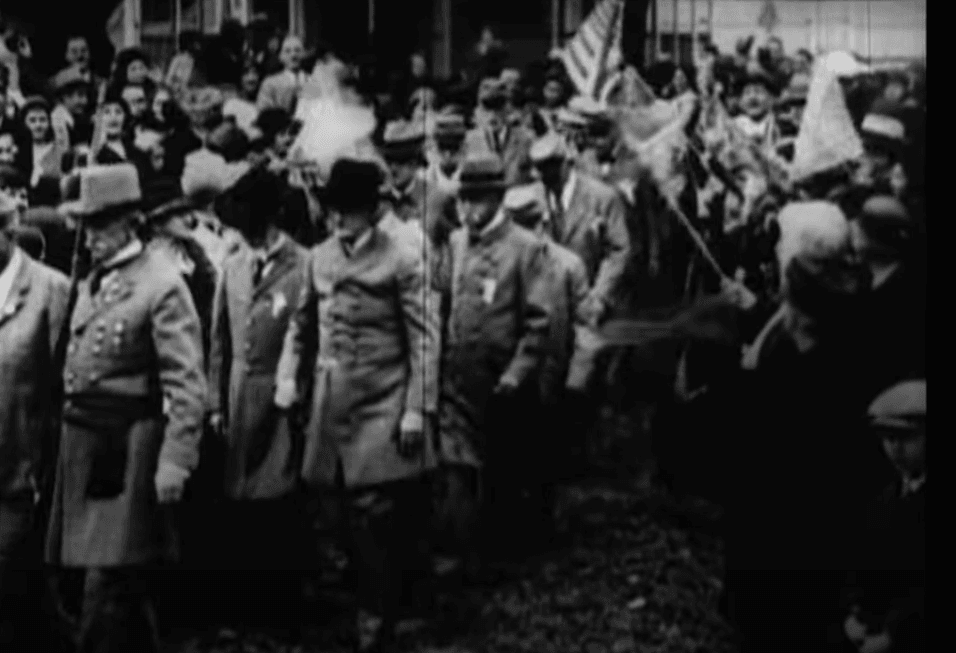 The Rebel Yell had a unifying effect that codified the Confederate cause and encouraged young men to continue to fight ruthlessly against the Union with the hope of one day succeeding from the Union. The video shows that despite being on the losing side, the veterans still felt a sense of pride in their cause. It also shows that there was a sense of comradery around this audible tradition.
The Rebel Yell has become something of a regional identity to the southern United States. Over time this history or tradition may have less significance, but the Rebel Yell will remain with the legacies of the Confederate Soldiers.