There are many reasons why a building or structure has to be demolished. It can be a hazard at risk of collapse or sometimes it must be demolished to make way for new construction in the same location.
These demolitions are planned with careful attention to detail to minimize risks and ensure the only thing being demolished is the intended structure. Sometimes, however, things go horribly wrong. 
Here are 15 structure demolitions that were not executed properly. Watch below:
15. Ohio Edison Mad River Power Plant – Springfield, OH: Opened in 1927, this power plant supplied one-third of the town's power needs. Following concerns of pollution, it was closed in 1981 and demolished in 2010. Due to an oversight, they failed to properly cut the rebar on the rear of the stack, used more explosives than normal, and used delayed detonators. This combined to create instability and caused it to fall in the complete opposite direction than was intended, destroying two active turbines and powerlines, leaving over 4,000 homes without power and over $19M worth of damage.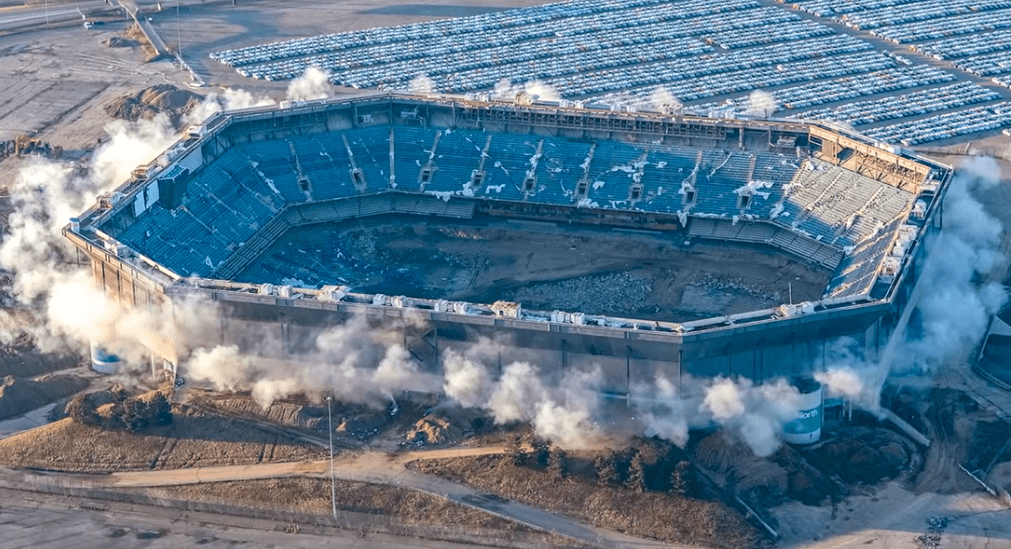 14. Pontiac Silverdome – Pontiac, MI: This massive stadium was destroyed in phases, with the first phase including explosives placed to implode the upper section. Upon detonation, there were puffs of smoke coming from the structure, but nothing happened. For some reason, one-tenth of the explosives failed to detonate and the demolition company had to return the following day to finish the job.
13. Australian Beer Silo – Brisbane, Australia: Over 220 pounds of explosives were packed into the building to demolish it and make room for a new transport link to the city. After detonation, the building started to collapse, then settled in place at an angle. Due to not enough explosives used, workers were forced into their backup plan: remove the structural supports and use an excavator to push it over.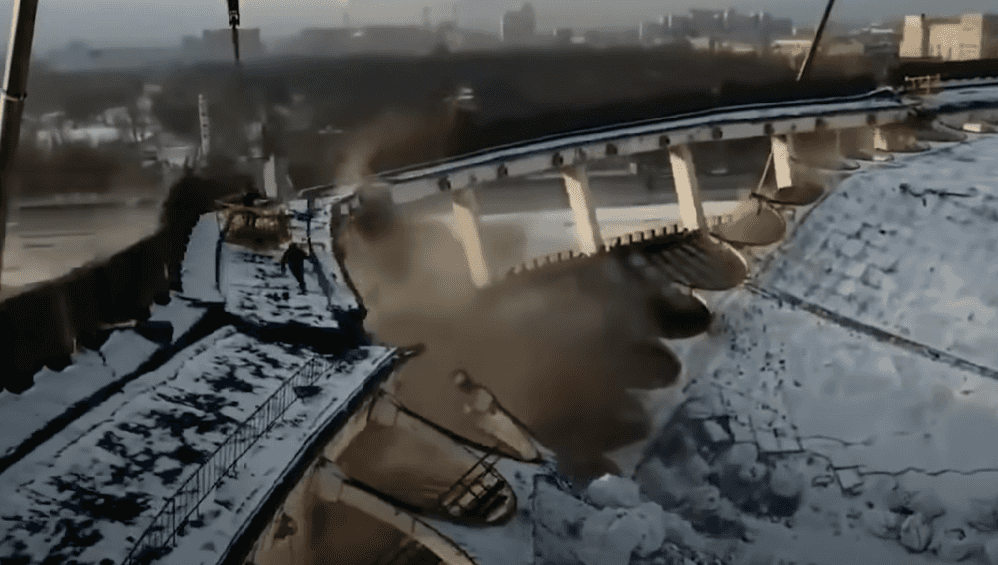 12. Saint Petersburg Sports and Concert Complex – St. Petersburg, Russia: A building of this size requires extensive surveys to understand where the weight is supported.  Precision cuts were made to ensure the building would collapse in a safe manner.  While workers were removing connections between the stadium wall and room, it suddenly collapsed with workers still inside and on top of the building. One person died and several others were injured during the collapse.
11. Turkish Flour Factory – Cankiri, Turkey: This 82-foot-tall building was built in 1929 and there were no detailed records of exactly how it was built.  Explosives were detonated, but one side of the building collapsed more quickly than the other, causing it to lean over, fall down on one side, and flip onto the roof – upside down – with most of the building remaining intact.
10. Crimean Residential Building – Sevastopol, Ukraine: Land was needed to build industrial facilities in the largest city of the Crimean Peninsula. In this case, the explosives detonated, smoke billowed out, and it remained standing at an angle. The demolition company used fewer explosives than normal in an attempt to minimize damage to nearby buildings, but had to come back a few weeks later and finish the job.
9. Dalhousie Generating Station – New Brunswick, Canada: Explosions brought the front of this building down, but the smokestack only fell 13 feet and landed in place.  To finish the job, the demolition company had to complete an entirely new survey and go through a second demolition later that month.
8. Danish Silo – Vordingborg, Denmark: After explosives were placed around the base of the silo and a large wedge was cut out to control the direction in which it would fall, people watched as the silo fell in the opposite direction, crushing a local cultural center. No one was injured.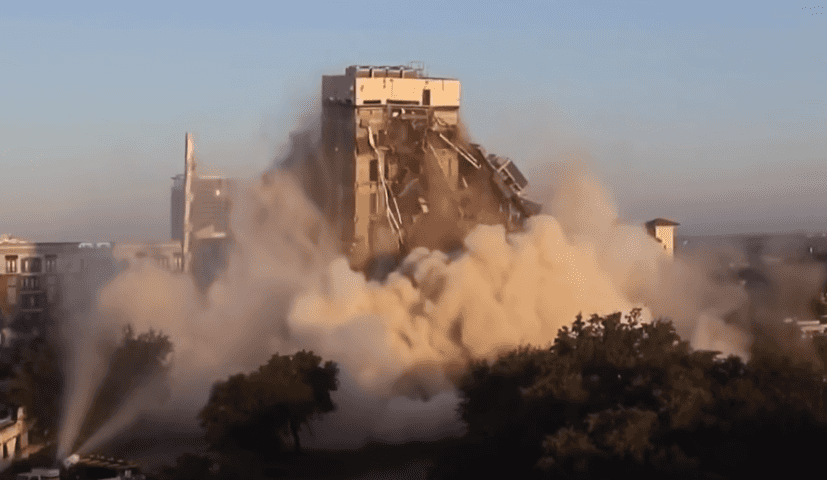 7. Leaning Tower of Dallas – Dallas, TX: This office tower exploded and the building collapsed, but the elevator shaft was built from stronger materials. It started to fall, but remained standing and leaning over until it was eventually destroyed by a wrecking ball a few days later.
6. Liverpool Apartments – Liverpool, United Kingdom: These buildings were built to last! After the first detonation attempt, neither building moved at all. On the second day, one building came down and the other remained. The third attempt brought down a quarter of the remaining building, but cables and cranes ultimately had to take it down floor by floor.
5. Zip Feed Mill Tower – Sioux Falls, SD: This 202-foot-tall building was incredibly heavy, which was not taken into account when building the demolition plan.  There were not enough explosives used, so the building dropped down and supported itself while leaning to one side. The company had to eventually take it down layer by layer with a wrecking ball.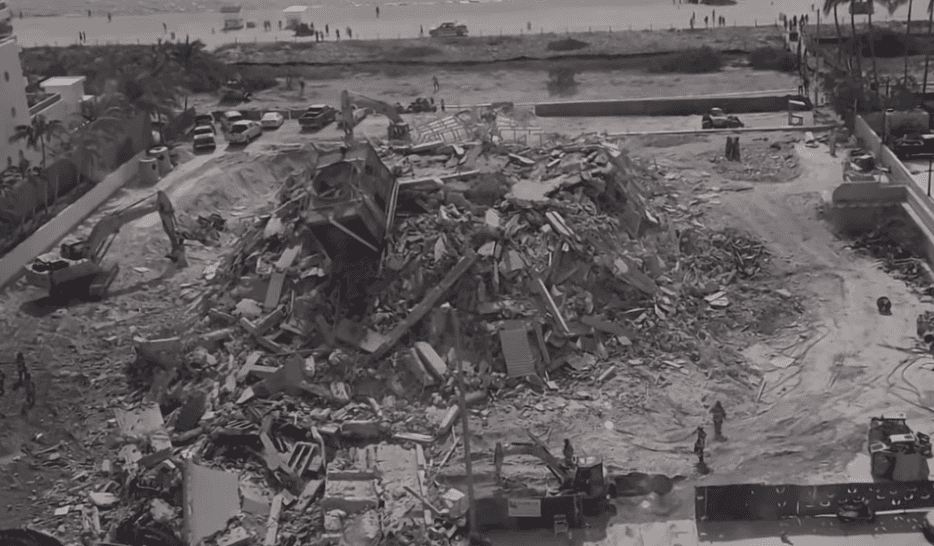 4. Miami Condos – Miami, FL: These condos were much weaker than expected from the survey. In the process of placing explosives, the building suddenly collapsed by itself and left one worker injured.
3. Chinese Residential Building – Liuzhou, China: Explosives were placed around the base of this building with the intention of having it split in two and fall separately. Miscalculations led to a lack of explosives causing one side to fall onto the ground while the other remained up, but leaning. It took a week to disassemble the remaining half with a crane.
2. Anglesea Power Station – Victoria, Australia: This demolition itself went well, but the planning was lacking. There was asbestos in the building and the demolition company did not realize it, so they detonated the building and released harmful chemicals into the air.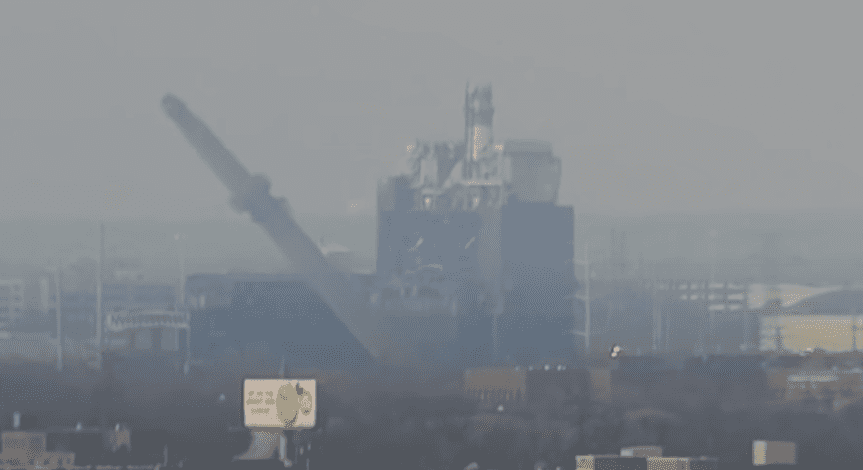 1. Toxic Smoke Stack – Chicago, IL: At the beginning of the COVID-19 pandemic, Crawford Power Plant fell to the ground as planned, but the demolition company did not account for the amount of dust and debris that would be thrown into the air. The surrounding neighborhoods were quite literally covered with clouds of smoke – people could barely see their hands in front of their faces.  The clouds of smoke included asbestos and other chemicals damaging to the local community.
There is one important lesson learned from all 15 of these examples: if people don't do things correctly the first time, it can take a lot more time to correct the mistakes. In these cases, it takes days, weeks, or even months along with a lot of money and frustration to correct the oversights.  It's a clear reminder that attention to detail is key when addressing a very important — and dangerous — task.