Movies based on true stories aspire to be as realistic as possible, but military movies, in particular, face a unique level of scrutiny from real service members. Sniper scenes are common in military movies, and are one particular big-screen depiction analyzed by real-life special operations snipers.
Former U.S. Army Ranger, Special Operations sniper and NY Times best-selling author Nicholas Irving is known for successfully killing 33 enemy combatants during a three-month period of a single deployment in Helmand Province, Afghanistan, while attached to the 3rd Ranger Battalion. The feat earned him the nickname "The Reaper" among special operations.
As a qualified expert on the matter, Irving gave her review of sniper scenes in 11 military movies. Watch it in the video below:
In the video, Irving pointed out accurate and inaccurate depictions of sniping in several movies, commented if the sniper scene would actually happen in real life or not and rated the scenes for accuracy on a scale of 1 to 10.
Irving also highlighted how actors portrayed using different tools and techniques in a sniper's arsenal that he was familiar with. For example, when Will Smith licks his fingers before taking a shot in the movie Gemini Man, Irving said "No one ever really does that," but said overall Smith's use of equipment "was really, really good." Irving highlighted Smith's accurate use of a range finder, wind, and air pressure measures, and a book of data on previous engagements (DOPE) to figure his shot.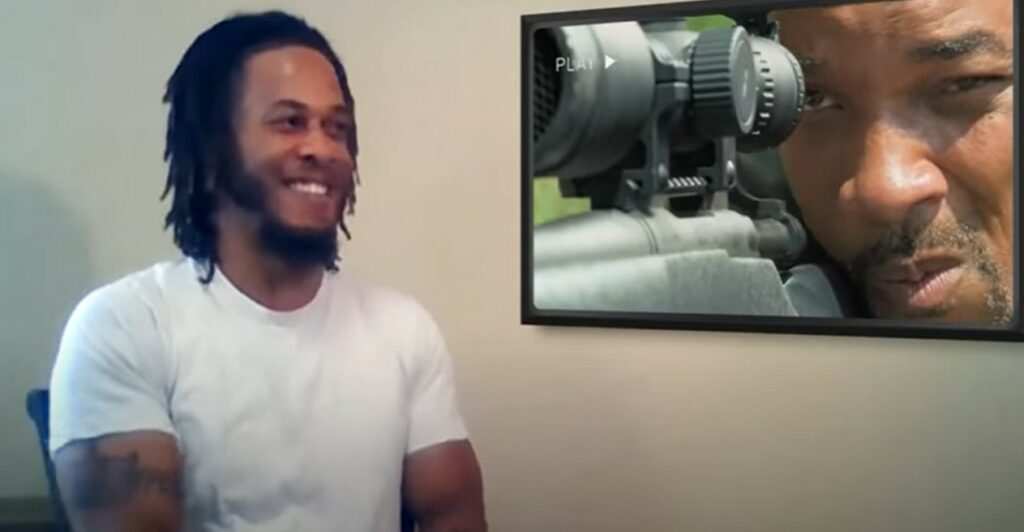 "No one ever really says that," commented Irving on Will Smith in Gemini Man.
Irving also took the time to show off some of the equipment he used as a Ranger sniper. In the video, Irving showcased a Remington sniper rifle and described the key parts of the weapon such as the scope and stabilization legs of the rifle. Irving said he used the Remington sniper rifle in the military. Irving noted that the rifle he used was chambered in 6.5 Creedmoor, which he said is a small but very fast round that he preferred because its speed made it less affected by the wind.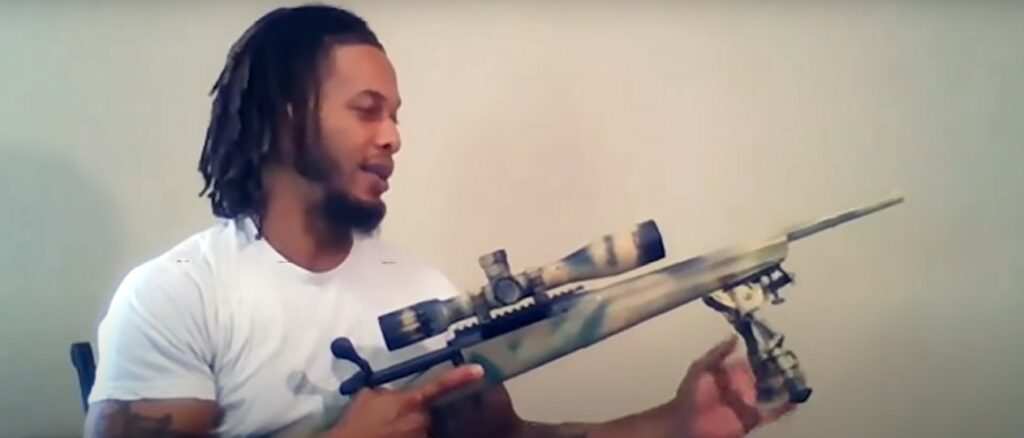 In the movie Jarhead, Irving pointed out the correct actions on a sniper attack. He pointed out some discrepancies with the movie that is more Hollywood than what actually happens.
Irving gave Enemy at the Gates and The Lone Survivor a 10/10 on his scale of realism in their respective sniper scenes, and said The Lone Survivor was "one of the most realistic movies I've seen when it comes to combat."
While Irving was a sniper, he mentioned his normal routine and the number of missions he saw on his deployment. Irving explained the average mission for various different sniper teams including Delta Force, Navy SEALs, and similar special operations units.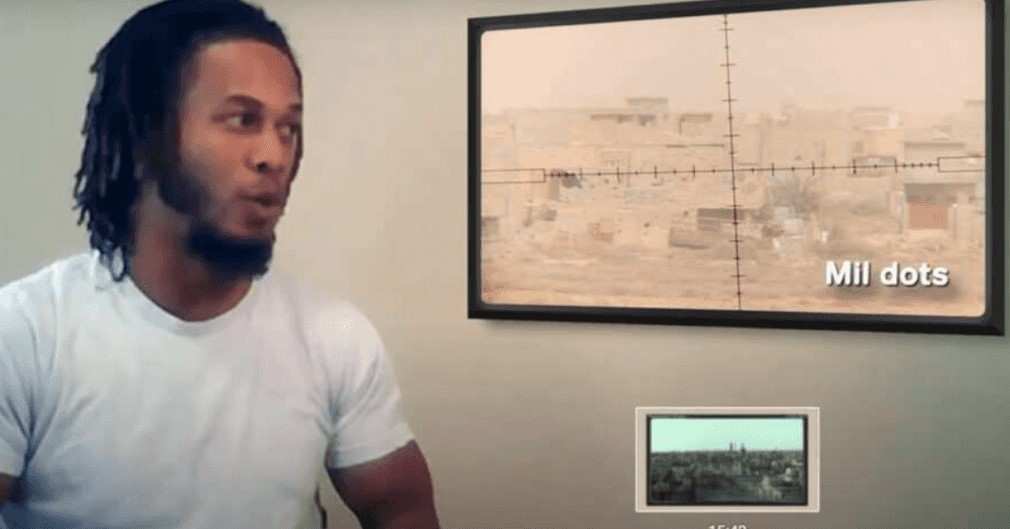 During his review of Clear and Present Danger, Irving said, "That's exactly how they do it in sniper school" when referring to holding the rifle.
While reviewing Enemy at the Gates, Irving gave the movie a 10 for the realism the sniper portrayed in the movie.
As Irving reviewed some of the scenes, he even gave his opinion about whether or not he would have tried to take the same shot, noting in some scenes that factors like weather and distance would have made a successful shot very difficult.
Other movies Irving highlighted in the video included Smokin' Aces, Shooter, Clear and Present Danger, Saving Private Ryan, The Hurt Locker, Lone Survivor, and Rambo.