U.S. Navy SEAL Mike Day was shot 27 times while conducting a raid in Iraq to take out an Al-Qaeda terrorist cell, and he lived to tell the tale.
Day was a SEAL for 21 years before retiring as an E-8 Senior Chief. He left the Navy in 2010 and joined the Wounded Warrior program. He currently works with New York Police and SWAT teams.
In April 2007 in Iraq, Day's last deployment, his team was pursuing an Al-Qaeda cell that had shot recently down four helicopters. His team had been tasked with conducting a raid on a series of small houses that were suspected of harboring these Al-Qaeda fighters. He describes the events in detail, in which his team attempted to make entry into multiple doors. Hiding behind one door were four enemy fighters, two of which had AK-47s, one with an M-4, and one with a pistol.
As he entered the room Day was immediately shot by the combatants.
"They just beat me to the trigger," Day said. "They opened up on me. I lost my rifle."
Injured and without a rifle, Day managed to draw his pistol and fire on and eliminate one of the Al-Qaeda fighters. Day then turned his fire on another fighter in the hallway that was trying to throw a hand grenade at his teammates. "I shot him. He dropped the grenade. It blew up and knocked me out."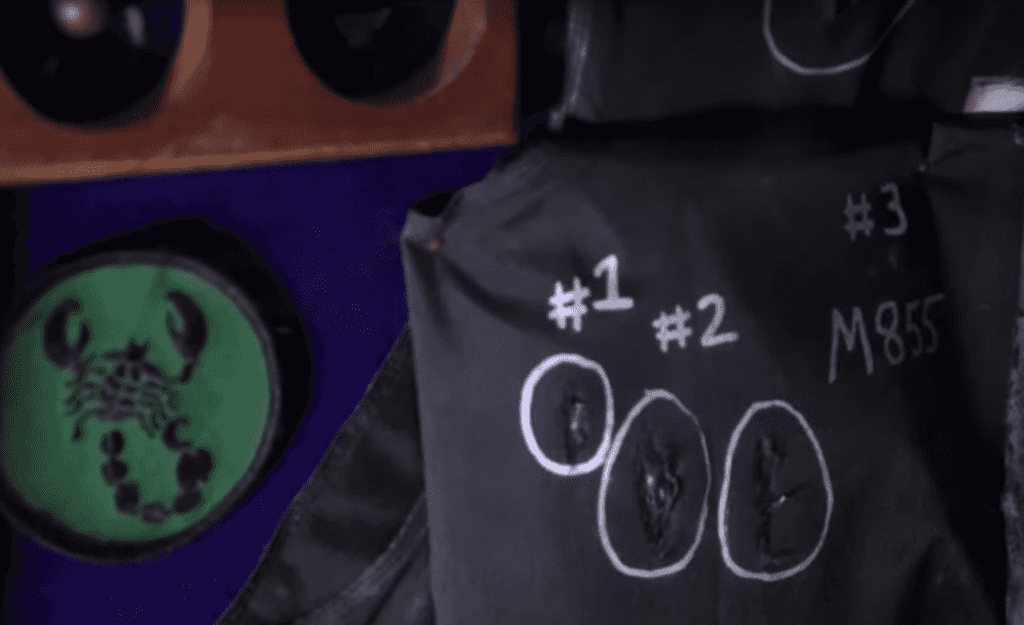 While unconscious, the battle continued to rage around Day and some of his teammates were killed in the intense fighting. Facing heavy enemy fire, Day's teammates had to withdraw from the house in order to find a new way to attack the enemies that still hid inside. As his teammates left, they had to leave the still unconscious Day behind inside the house.
Day eventually woke up to find the enemy fighters still inside the room, "shooting over top of me."
Day began firing at the Al-Qaeda fighters again with his pistol. While Day was reloading his pistol, the fighters realized they were under attack and again turned their guns on Day and began to fire. One round strike Day's pistol, causing a malfunction.
"I cleared that malfunction and winded up killing those two dudes with a pistol that had been shot with an AK," Day continued.
While recounting his story, Day describes how the situation was surreal, and that it was almost an out-of-mind experience. "I mean when this whole thing happened, I had to ask myself if I was getting shot. I've never been shot before it was actually a question."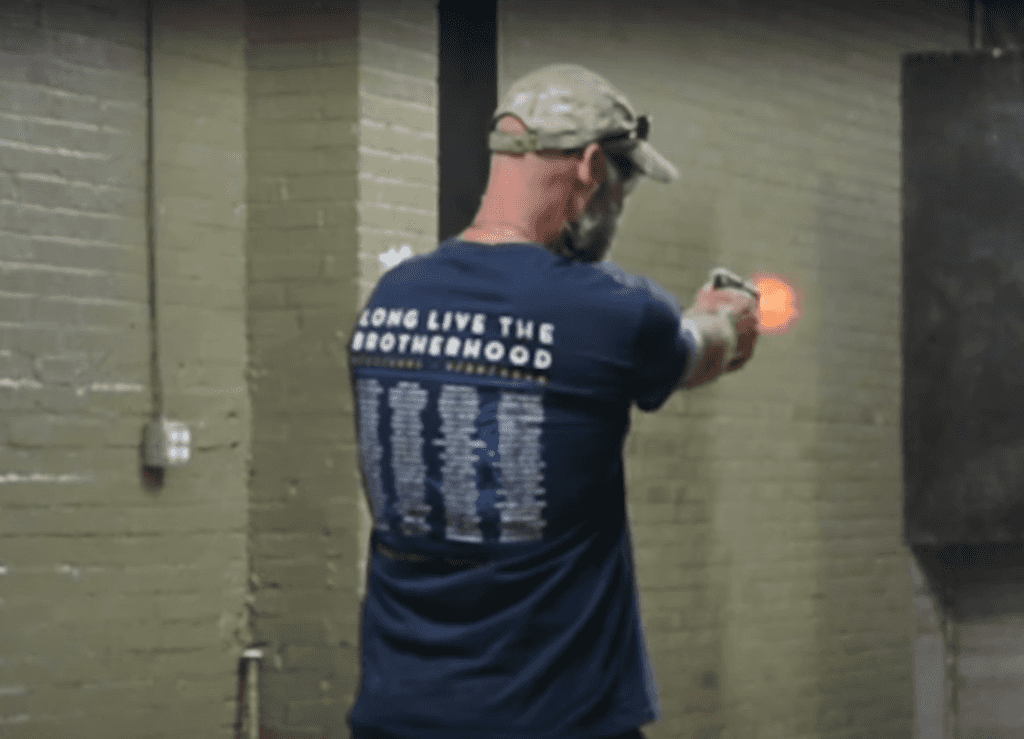 "Everything slowed down," Day added. "I was like in The Matrix. I saw the spin of the bullets, the vapor trails. I can tell you where every bullet impacted."
Throughout the gun battle, Day said he began performing instinctively without thinking—like transitioning between his rifle and pistol. He acknowledges his training of repetition was key to building the muscle memory he needed to save his own life that day.