America's U-2 spy plane, otherwise known as "Dragon Lady," is this like no other aircraft in history, soaring to the edge of space where humans cannot survive without technology to spy on hostile nations while gathering top secret information with specialized cameras.
Take a look at the history of the U-2 in the video below:
Northern California is home to the USAF Spy Program at Beal Air Force where, since 1967, the most elite pilots in the world have been flying the U-2.
Only the best pilots are given the opportunity to fly the U-2 because the U-2 is the most challenging plane to operate in the history of flight. As a result, there have only been 1,100 pilots who have worn the U-2 Solo Patch.

Since the conception of the U-2 Spy Program, over a dozen U-2 pilots have lost their lives during both training missions and from being shot down by foreign aggressors.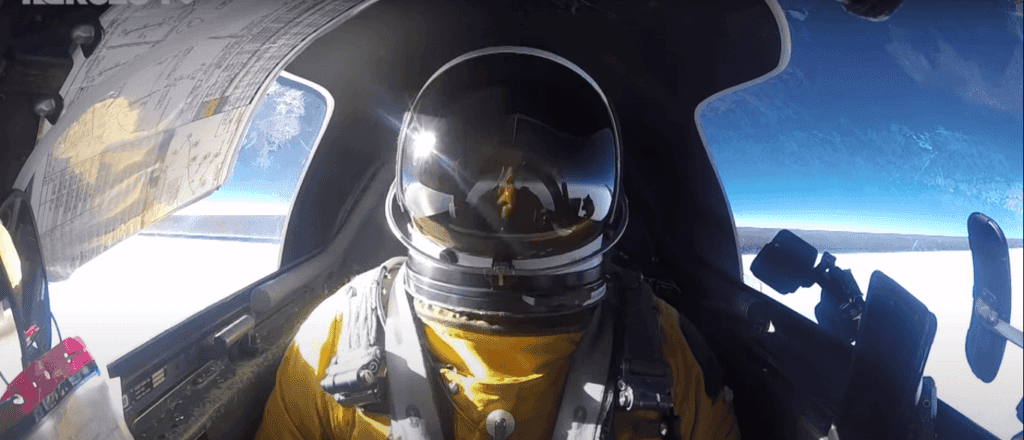 Since U-2 pilots are flying at such high altitudes for extended periods, they're equipped with special flight suits. In fact, the same company that makes the suits for NASA also makes the suits for the U-2 program.

These specialized suits are the last line of defense for the pilots in the event that the aircraft decompresses during a high altitude flight. Before each flight, suits go through a rigorous inspection and pressure checks to ensure the pilot's safety.

In the 1950s, the CIA commissioned a spy plane from Lockheed Martin and that same design is still in use today. The project was done in complete secrecy under the cover of darkness and given the code name "Article." The military claimed the aircraft was simply a weather plane to keep the true program a secret.

The U-2 spy plane is 63 feet long and has a wingspan of 103 feet. It is also equipped with a GE: F-18 engine. This plane is capable of flying above 70,000 feet and 7,000 miles without refueling.


The plane uses special high-resolution cameras and sensors to collect data. The camera technology they used 60 years ago is still in use today.

At present, the Air Force has around 30 U-2 planes in service. Although the government canceled the U-2 Spy Program in 2005, the Air Force recommissioned the program in 2014.
The U-2 Spy Plane changed the world of espionage, giving America the edge in the Cold War over the Soviet Union. More recently, the timeless technology has helped America fight the War on Terrorism.