This is a breaking news story. Please check back for updates as more information becomes available.
On the heels of more than a week of rocket attacks launched from the Gaza strip against Israel, Iran named its newest long-range combat drone "Gaza" in honor of militant groups like Hamas, who they see as resisting a "Zionist" invasion.
On Friday, Iran's Sepah News, the media arm of Iran's Islamic Revolutionary Guard Corps (IRGC) revealed its new wide-body combat drone model, called "Gaza." According to the Iranian state-run news outlet, the drone is capable of carrying up to 13 bombs and can fly over 2,000 kilometers (about 1,242 miles).
During its unveiling ceremony, IRGC Gen. Hossein Salami said, "We named it Gaza so that, God willing, it can be an eternal honor for those who are resisting against the Zionist invasion and offense in that land."
Iran has long been seen as a financial supporter of groups like Hamas, a U.S.-designated terrorist organization, which controls the Gaza Strip and which has fired thousands of rockets at Israel over the last week and a half. Iran has repeatedly been listed in the annual U.S. Country Reports on Terrorism as the number one sponsor of global terrorism.
The IRGC's combat drone unveiling comes only hours Israel and Hamas announced they had reached a ceasefire agreement.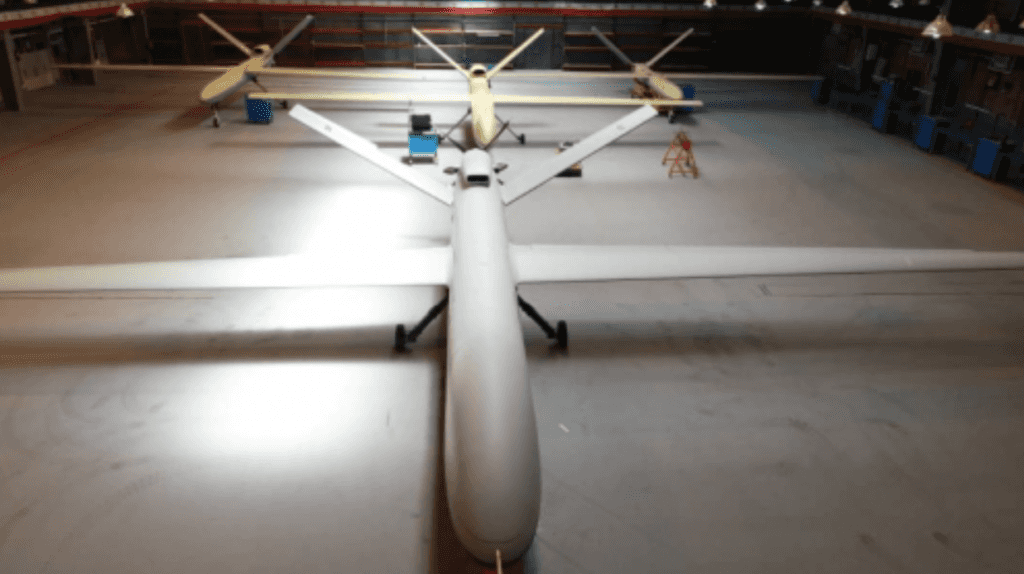 Brig. Gen. Amir Ali Hajizadeh, Commander of the IRGC Air Force, also said, "This UAV is capable of flying 35,000 feet with 35 hours of flight duration."
Sepah News said the drone will officially enter its operational status at the end of the year after its operational and technical tests have been completed.
Twitter user Aurora Intel tweeted additional photos of the new IRGC drone. "#Iran's #IRGC has announced a new drone called #Gaza. It can reportedly carry 13 munition for 2000km."
On Thursday, Israeli Prime Minister Benjamin Netanyahu announced Israeli forces had shot down an armed Iranian drone flying along the border between Israel and Jordan.
"The true backer of much of this aggression is Iran," Netanyahu said. "Iran not only supports completely the Islamic Jihad in Gaza, and gives them all the financing. They also give weapons to Hamas, as well as to Hezbollah. And they provide the scaffolding on which these organizations really work."