Over 1,000 troops from all military branches marched together for the first time in 20 years on Thursday into Arlington National Cemetery to plant American flags in honor of the 50th anniversary of Memorial Day as a federal holiday.
"Today, soldiers from the U.S. Army 3d U.S. Infantry Regiment (The Old Guard), along with service members from all armed forces service branches, place over 265,000 U.S. flags at every gravesite, columbarium court column, and niche wall column as part of #FlagsIn," Arlington National Cemetery tweeted.
The US Army Old Guard tweeted video from the Memorial Day event, writing that more than 1,000 service members helped place the American flags in Arlington.
The "Flags-In" event kicked off a number of Memorial Day weekend events at Arlington National Cemetery, including an Armed Forces Full Honors Wreath-Laying Ceremony in honor of President John F. Kennedy at the Kennedy gravesite.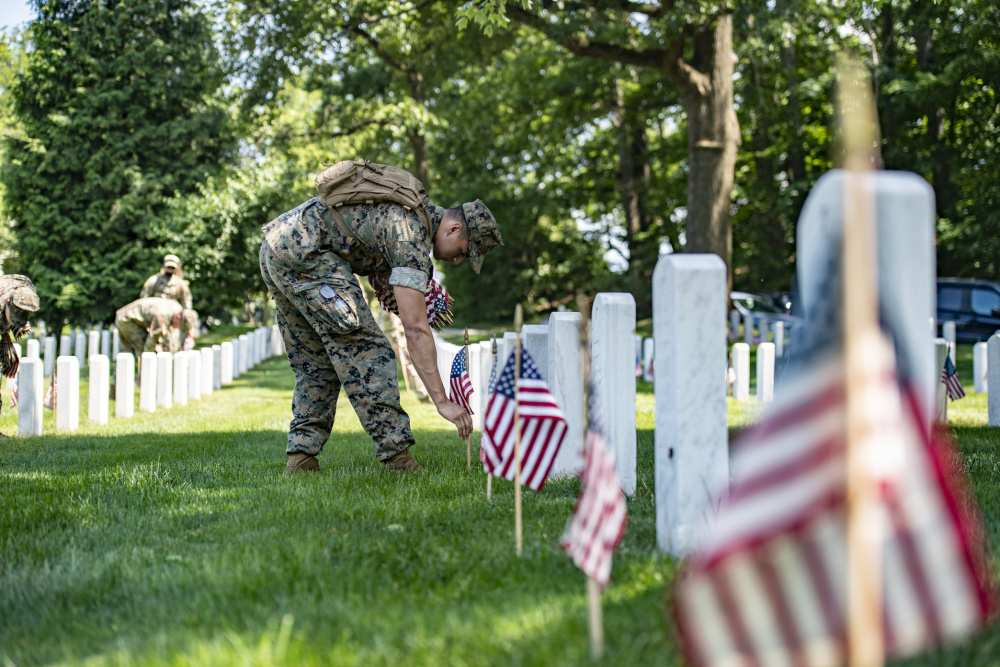 Just ahead of Memorial Day, Arlington National Cemetery announced it is easing additional COVID-19 restrictions, with the changes going into effect as of May 24.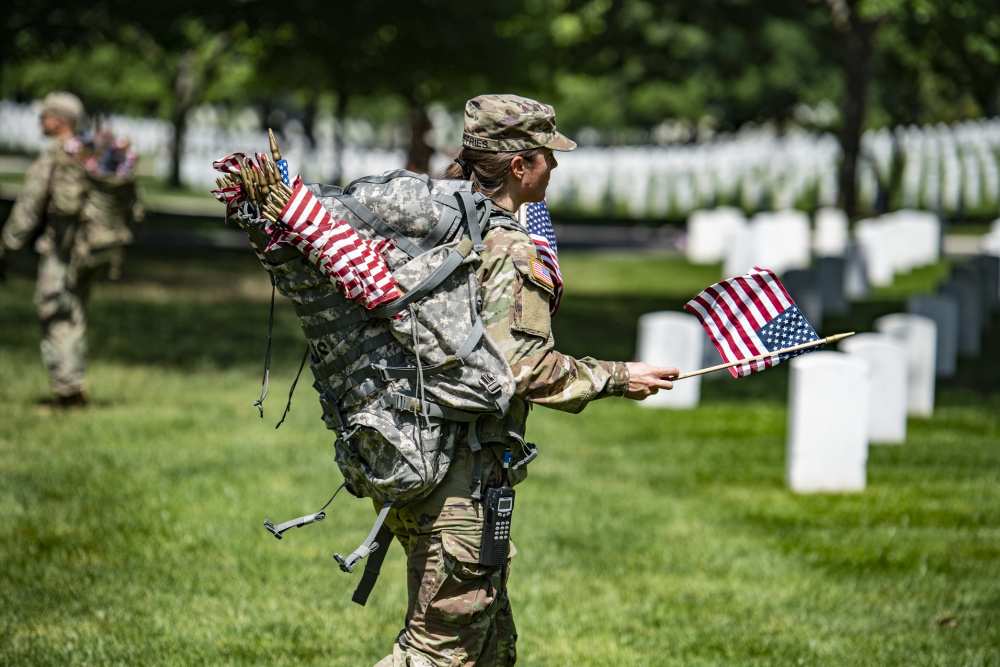 "We continue to follow the most up to date CDC guidelines and DoD regulations. ANC is a safe environment, and we are pleased COVID conditions have improved enough that we may fully reopen to the public," said Charles "Ray" Alexander, Jr., Superintendent, Arlington National Cemetery. "We greatly missed everyone and our staff and the Tomb Sentinels miss sharing the cemetery's rich history to our visitors."
Masks are no longer required outdoors, but are still required at indoor venues.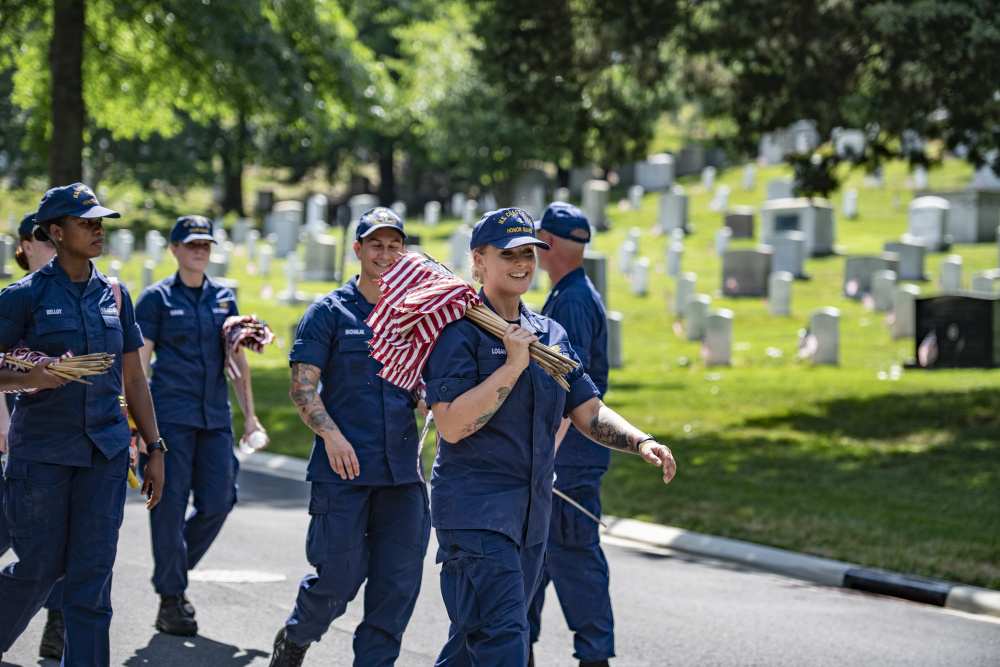 According to Arlington National Cemetery, Memorial Day officially began at the National Cemetery in 1868 as "Decoration Day." It is a time meant to honor American heroes and "is a sacred occasion for the American people to reflect on the sacrifice of fallen service members."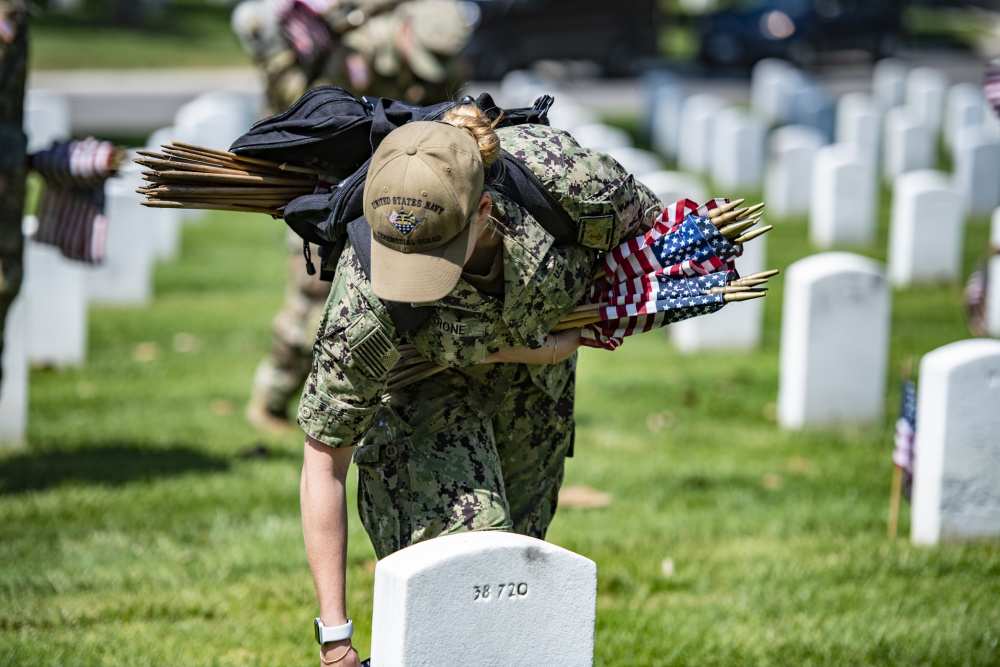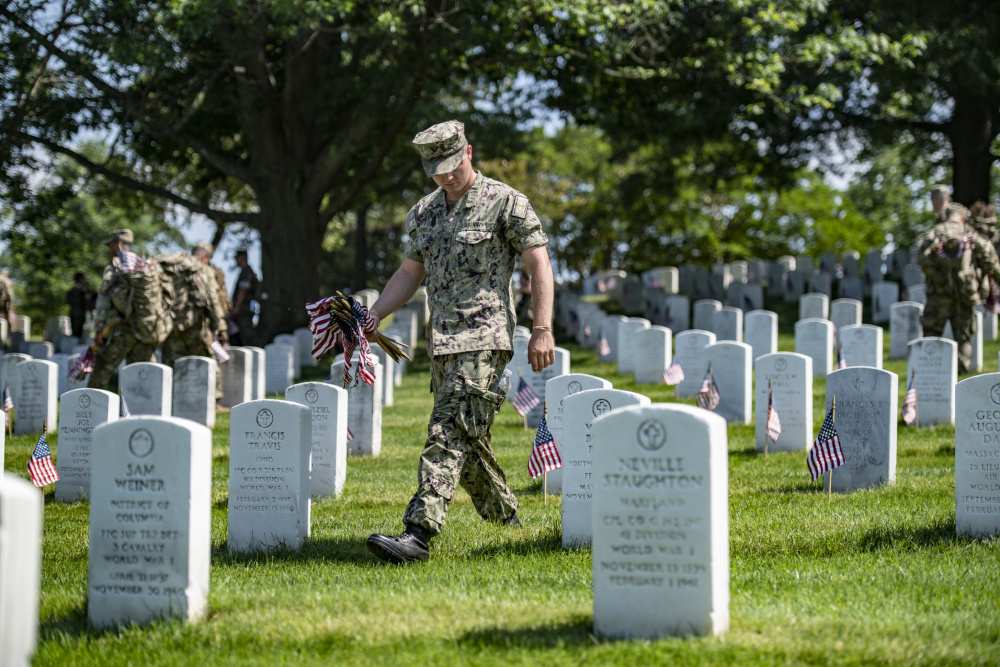 "Over the last year, it was important we continued to uphold Arlington's sacred mission of laying our nation's veterans to rest. We are very happy families and visitors are able to have a full visitor's experience to Honor, Remember, and Explore," Karen Durham-Aguilera, Executive Director, Office of Army National Cemeteries and Arlington National Cemetery, said in a statement.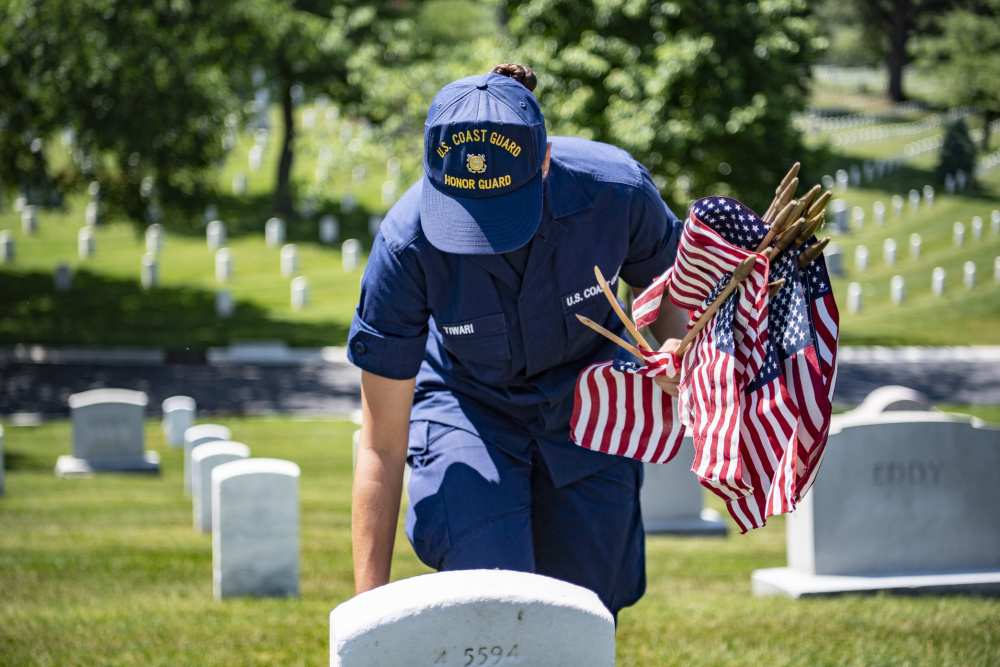 "Additionally, everyone will now be able to participate in the Tomb of the Unknown Soldier Centennial Commemoration programs in person, as they visit the exhibits in the Welcome Center and Memorial Amphitheater Display Room and the special programs offered by our Historians," Durham-Aguilera continued.