Super Bowl-winning Tampa Bay Buccaneers tight end Rob Gronkowski – who previously spent nine seasons and won three Super Bowls with the New England Patriots – shared a photo from his 2019 visit to the Tomb of the Unknown Soldier on Monday to honor fallen service members on Memorial Day.
"Remembering and honoring the men and women who made the ultimate sacrifice," Gronkowski said along with a photo of him standing before the tomb.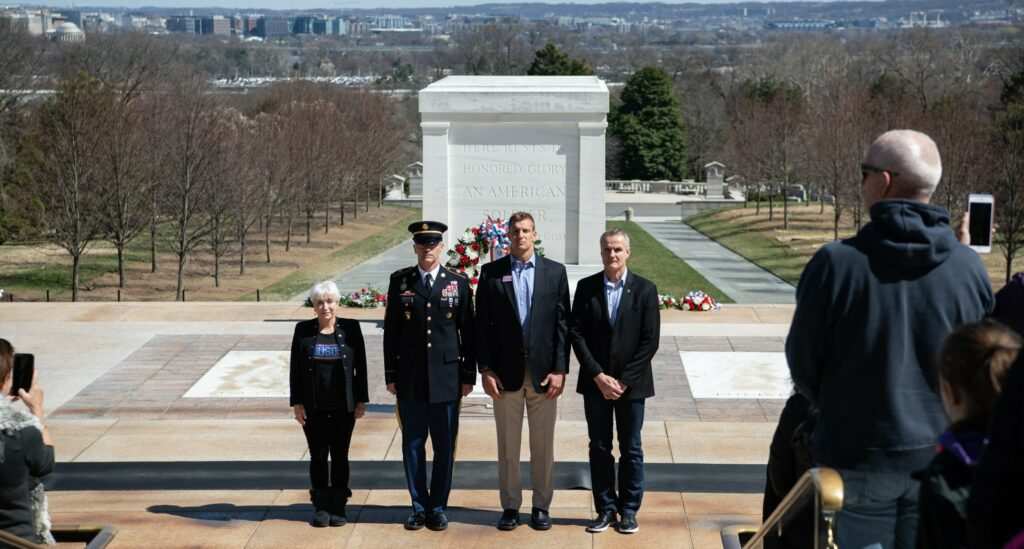 Gronkowski had visited the Tomb on March 27, 2019 to lay a wreath for a special commemoration as part of his time as a representative for USO of Metropolitan Washington-Baltimore.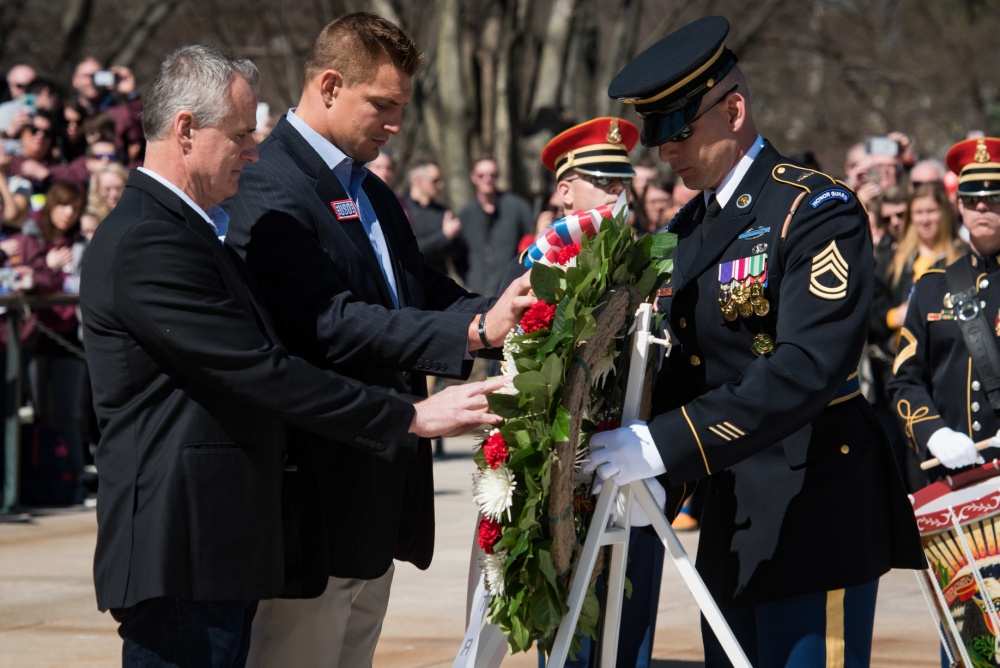 He also met with soldiers from the Old Guard and gave autographs.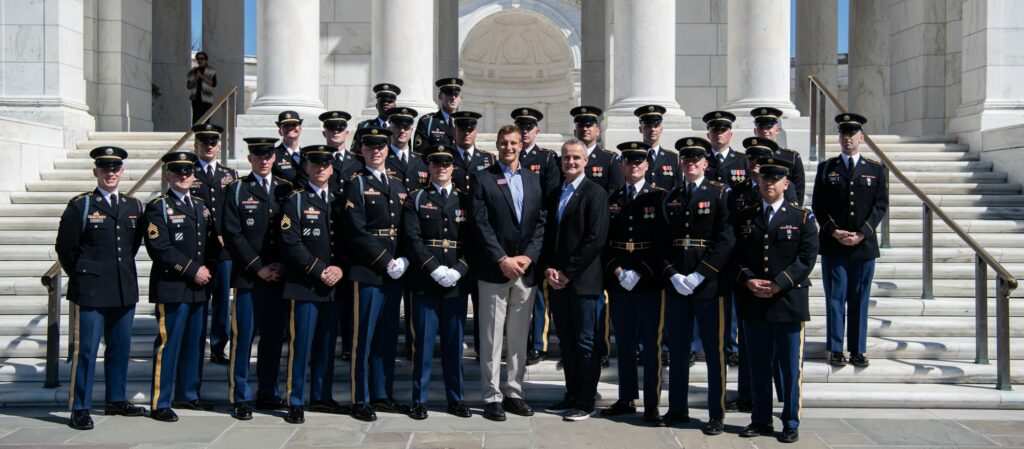 He later said he visited Gen. Mark A. Milley and Gen. Joseph F. Dunford Jr., then-Chairman of the Joint Chiefs of Staff.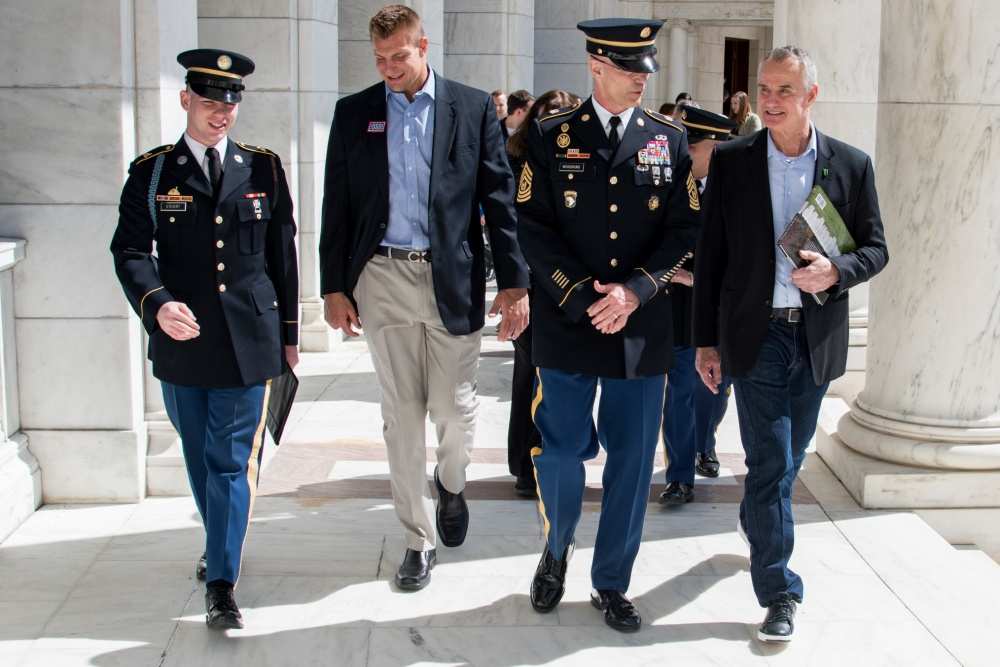 After his visit and on the same day, Gronkowski was honored with a Merit Award by the USO in March 2019 at the regional USO of Metropolitan Washington-Baltimore's 37th Annual Awards Dinner.
Gronkowski said his trip also included a visit to Walter Reed, where he met a service member who had lost both legs.
"Today, I saw a troop who lost both of his legs tell me he wants to get the movement back in his legs and get prosthetics in, and get back out there and kill some motherf—–s," Gronkowski said at the time, as Washington Post reported.
Gronkowski has honored the military on more occasions than Memorial Day, having visited bases to sign autographs, greeting service members, and other events during his work with the USO.
In March 2021, Gronkowski participated in a USO-hosted livestream event, during which he met virtually with service members deployed to Forward Operating Site Powidz, Poland.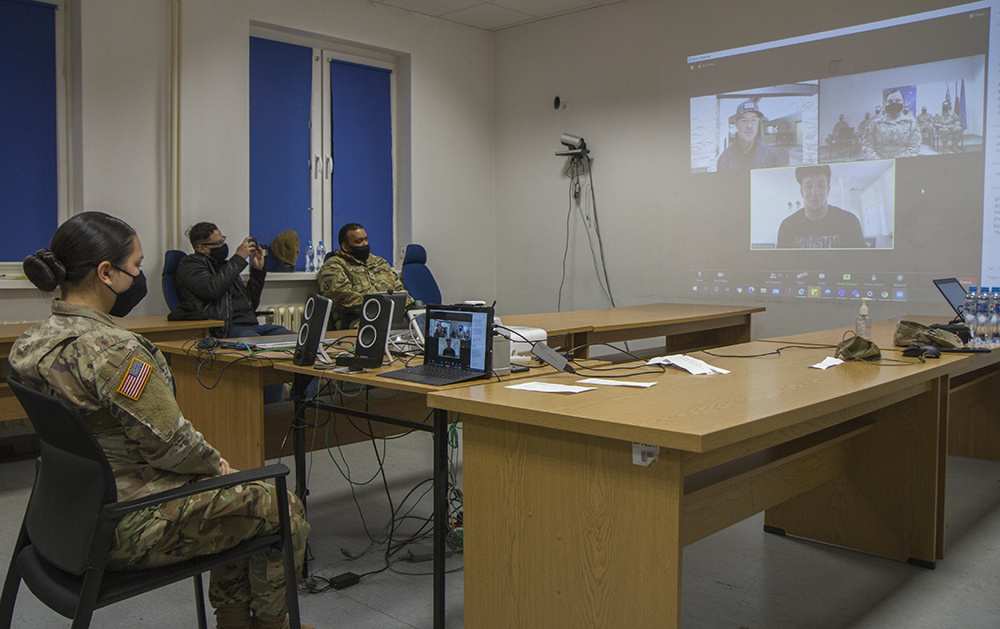 In March 2020, Gronkowski attended a USO Salute to U.S. Special Operations Forces awards dinner in Washington, D.C.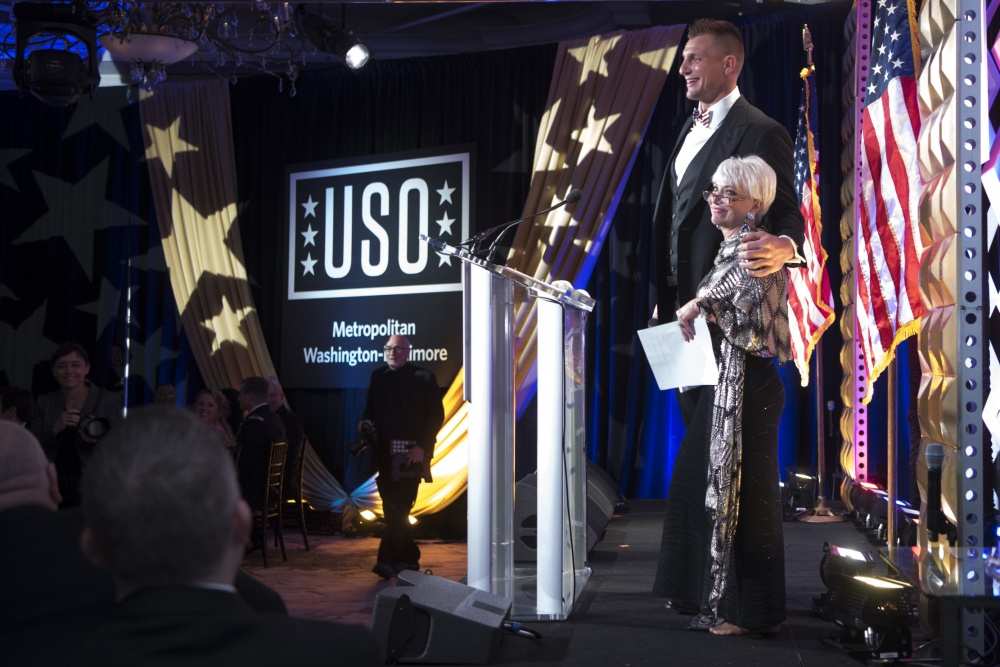 In June 2019, Gronkowski visited Fort Gordon in Augusta, Ga. and met with service members and their families, and signed autographs.
In June 2018, Gronkowski visited Joint Base Lewis-McChord in Washington and met with fans, posed for photos, and signed autographs.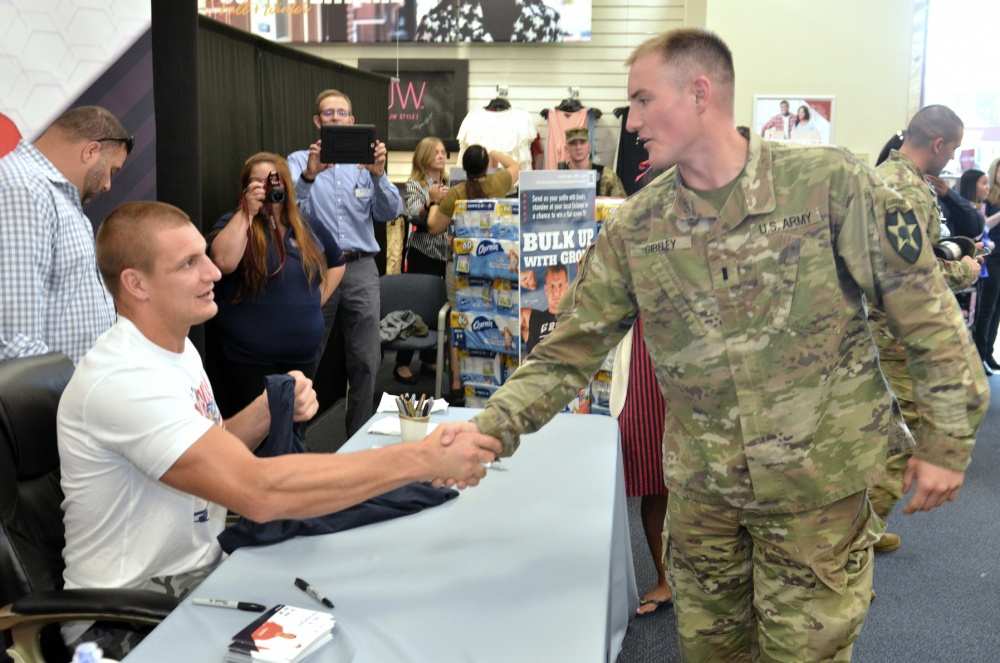 At the time, he said, "It's just an honor to come here and see the men and women in uniform and see how happy they are to be able to come through and get a picture and autograph from me. It's a blessing too at the same time, and I want to thank everyone, all the men and women in uniform, for fighting for our country. They're our real heroes."
In June 2017, Gronkowski met with hundreds of soldiers and their families at Fort Hood, where he also posed for photos and signed autographs.
In July 2015, Gronkowski visited Joint Base Andrews in Maryland, where he met with children participating in a ProCamps football camp event. He coached some 100 military children over the two-day camp.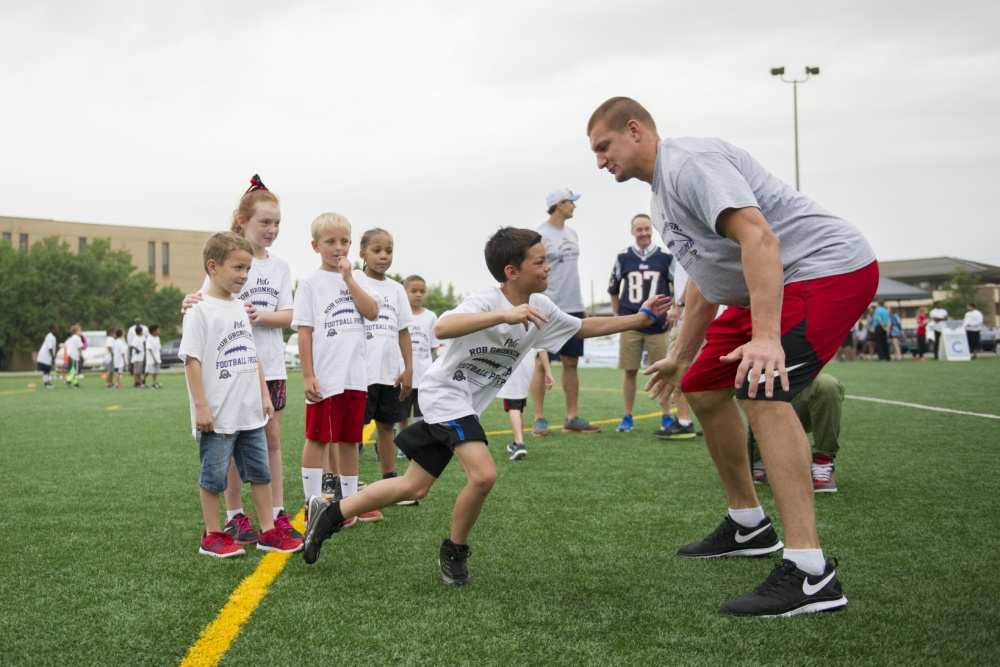 In September 2015, Gronkowski met with 500 U.S. Army soldiers headed for deployment, and their families, as part of a Yellow Ribbon event by the Department of Defense.