Home improvement giant Lowe's took another step in supporting military families during National Military Appreciation Month. On Thursday, Lowe's released a list of 13 moving tips developed by real military spouses and kids to help reduce the stress of moving.
Helping drive Lowe's military-supportive atmosphere is Joe McFarland, Executive Vice President of Stores, and a Marine Corps veteran himself. Between his military career and civilian career with three retail giants, McFarland is no stranger to the difficulties of moving with a family.
"In retail alone, I've moved to three different states," McFarland told American Military News.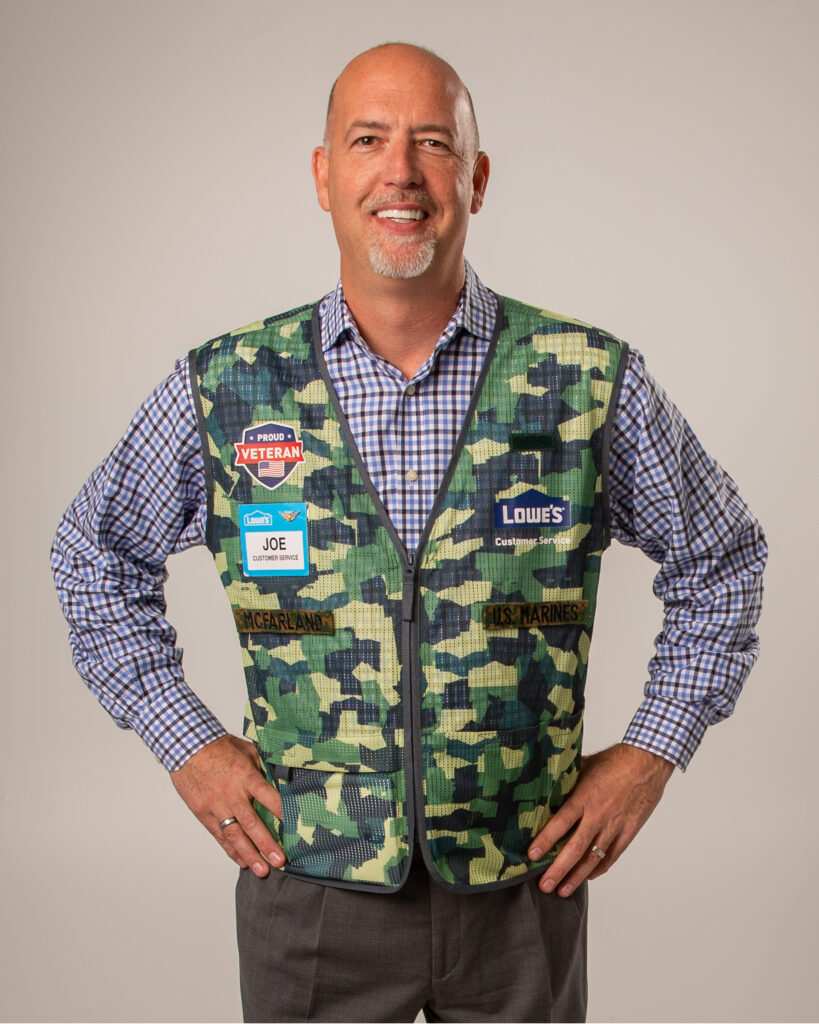 For its #AlwaysHome campaign, Lowe's collaborated with military spouses and mothers Shakira Patterson, Jamie Ericksen and Christy Keane, who combined their real experience navigating military life and moves to develop the 13 stress-reducing tips for moving:
1. "Take advantage of Lowe's amazing military discount! Lowe's offers a 10 percent every day discount for service members and their spouses to help relieve financial stress during such a busy move!"

2. "Declutter and organize! As overwhelming as the preparation for a new duty station is, take advantage of the unique opportunity to declutter, donate, and work on organization you have put off." 

3. "You need a labeling system. From garage sale stickers to duct tape or crayons, your mover's life will be easier if there's an easy way to figure out what goes where."

4. "Hang pictures everywhere! Pictures are one thing that immediately bring feelings and a personal touch to a home (not to mention how important it is to see your service member's face and memories while they are away)."

5. "Most importantly, take a breath, find something to look forward to in your new location, and remind yourself it's the love and strength WITHIN the walls that make a home."

6. "Always bring along a few of your stuffed animals (we call them cuddles) or a Daddy doll. They will make any room your home."

7. "Have a family movie night! We like to do ours outside with a tent and lots of snacks."

8. "Plant a garden together at the new house and watch it grow."

9. "Introduce yourself to the neighbors to make friends fast."

10. "Remember when you move, you never lose love or family." 

11. "Go out in nature to play with your dad or do fun activities while your other parent does a lot of moving work." 

12. "When I move I have to pack my stuffies (stuffed animals) because I'd be really sad if I lose them. But the one thing that really makes it feel like home is family and love."

13. "Bring pillows! I cannot live without my own pillows from my old house."
McFarland said supporting service members and veterans through action is the most important thing one can do for them.
"Put your arm around them, support them, then do something – whether it's a hug, a flag on your house … or in their gravesite," McFarland said. "I think we can all make a difference if you just listen."
McFarland joined the Marines out of high school and served for six years shooting a .50 caliber machine gun out of a helicopter, including an eight-month deployment during Desert Storm. After his transition to civilian life, he unexpectedly launched his retail career. He spent 22 years at Home Depot, rising to the ranks of Western Division President until his departure in 2015. He then spent two-and-a-half years as executive vice president of JCPenney, before joining Lowe's as executive vice president of stores in 2016.
McFarland joins more than 20,000 Lowe's associates that are members of the military community. Many are identified by camouflage vests or name tags, and Lowe's encourages them to wear hats or military badges to share their connection to the military. McFarland himself wears a camouflage vest when he works in stores. He also personally welcomes back associates who return from deployments.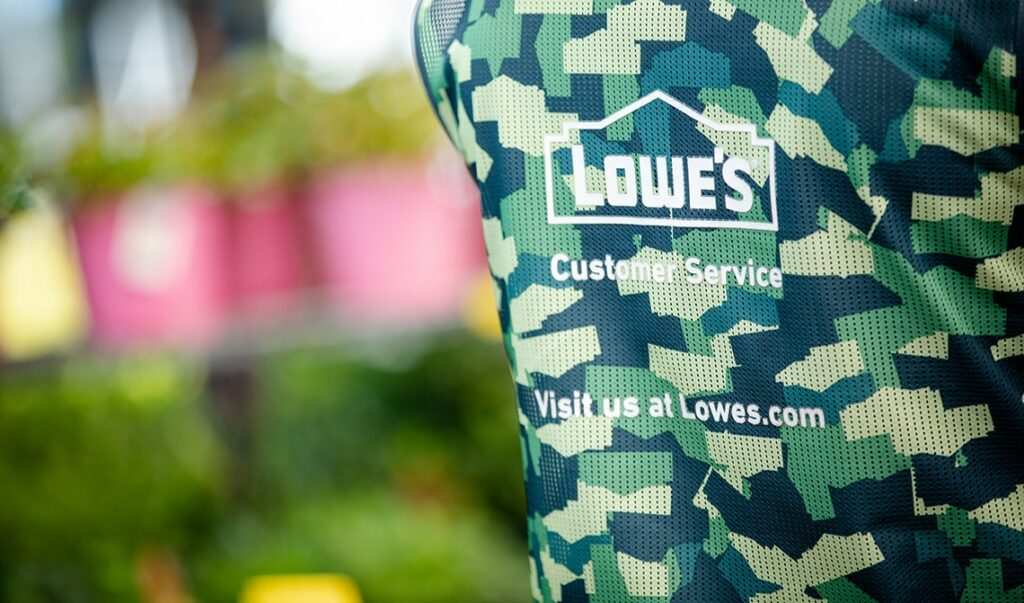 McFarland said Lowe's is doing many things to support the military community in an ongoing effort that goes beyond the usual patriotic and military holidays – and he's even challenging stores to do more.
"You make a difference by doing things every single day," McFarland explained.
Lowe's currently offers a permanent 10 percent discount to active-duty military personnel, veterans and their spouses. McFarland said people sometimes wonder if a discount is meaningful, but he's received stacks of handwritten letters, challenge coins, unit patches and more as a "thank you" for offering the discount.
Beyond that, Lowe's partners with the USO, AMVETS, Building Homes for Heroes, The Mission Continues, Operation FINALLY HOME, and Purple Heart Homes to support military and veteran families through scholarships, resources, home improvement, mortgage-free homes, and more.
McFarland said he's excited and blessed to be part of Lowe's military commitment and help drive it from the top.
"I want to make sure we make a big impact," McFarland said.
For those wanting to support the military community, McFarland said, "Keep trying, keep looking for the next right thing to do."