In Arlington, Va., the prestigious Arlington National Cemetery is home to the Tomb of the Unknown Soldier. The important monument represents the Unidentified Americans killed in action during World I, World War II, and the Korean War.

Guarding the tomb 24 hours a day, seven days a week are the Sentinels: an elite Regiment of soldiers who have sworn an oath to protect the Tomb of the Unknown Soldier at all costs. Even under the worst of conditions, a Sentinel stands proud performing his duty of guarding the Tomb.
Binge Central on YouTube breaks down the history of the Tomb and the Sentinels.
Tomb guests must remain silent and respectful while in the presence of the Sentinels and the Unknown Soldier. For guests who chose not to obey the rules of the Tomb, a verbal warning is given first.
Those visitors trying to disrespect the Tomb will hear an authoritative voice, immediately followed by the sound of an M17 chambering a round while pointed at their head.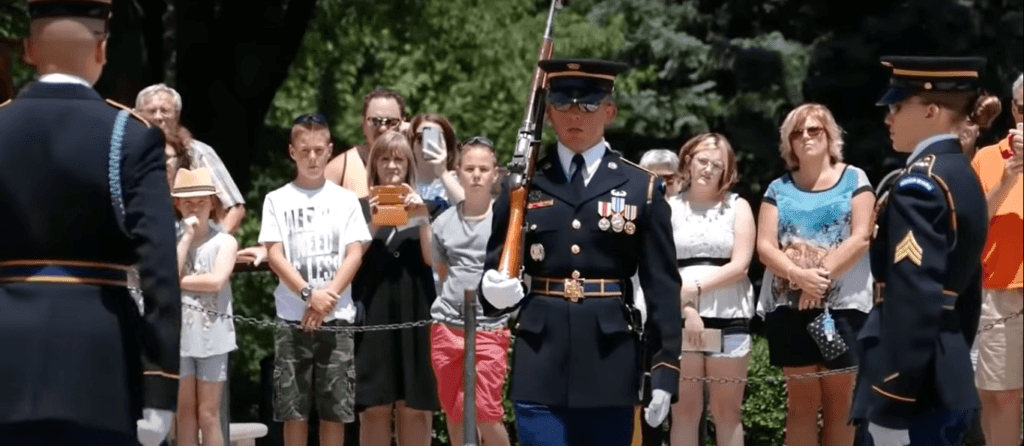 For a soldier to become a Sentinel and represent the Old Guard, they must first go through a rigorous and intense training program that could last up to a year.
Only about five percent of soldiers who volunteer for the Old Guard earn the Tomb of the Unknown Soldier identification badge. In fact, the Tomb of the Unknown Soldier identification badge is the third least awarded badge in the Army.
The concept for the Tomb of the Unknown soldier can be traced back to November 11th, 1921, when the remains of an unidentified soldier returned from the battlefields of France during the First World War. During those times, unidentifiable remains of veterans were a common occurrence.

As a result, the US government commissioned a memorial that would represent all military personnel whose remains were lost or unidentifiable.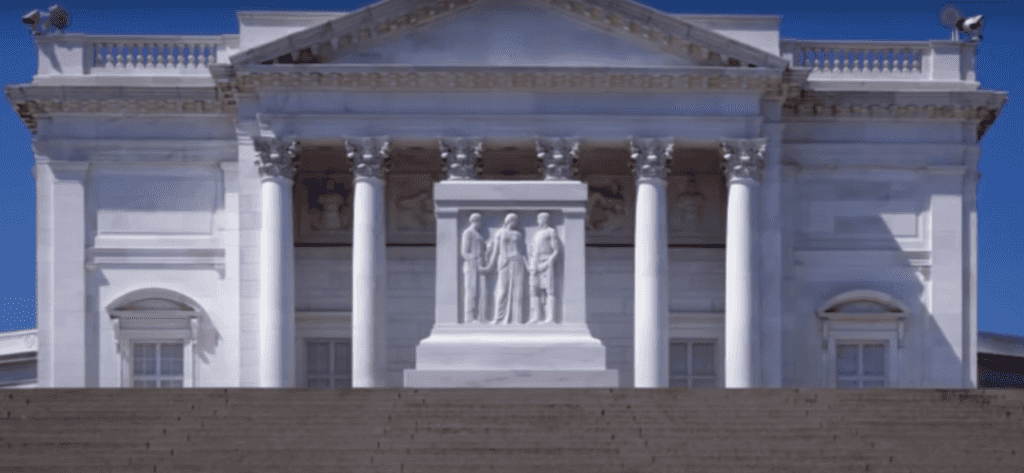 The Tomb of the Unknown Soldier is the most guarded memorial in the world. At 7 a.m., the Sentinels perform the first Changing of the Guard ceremony, known as Bolo. Then throughout the day, the Sentinels perform several Changing of the Guard ceremonies, with the most coveted being the Midday "Noon Moon" Walk. The last Changing of the Guard, or the second Bolo, takes place at 7 p.m.