Top Ten Information (TTI), a popular YouTube channel that focuses on technology, invention and innovation, posted a video featuring the top ten "biggest" and "coolest" model aircraft – scaled-down replicas of the most recognizable aircraft in the world today.
According to the video, the models took months, if not years, to construct by an engineer. The projects also cost thousands of dollars, TTI said.
The first aircraft is the Military Airbus A 400, which got its inspiration from the movie Mission Impossible 5. It weighs in at 92.5 pounds and boasts a wingspan of 12 feet.

The next model aircraft to make the list is the SR-71 Blackbird. The fastest plane on the list, it can reach speeds of 170 mph. In fact, the builder received inspiration from the CIA. The miniature stealth spy plane has a wingspan of 77 inches and weighs 77 pounds.
The third model plane is the Antonov AN-225 with Buran Spaceship. The aircraft fly together with one remote control even after they split apart. The Antonov AN-225 has a wingspan of 19.5 feet and weighs 55 pounds.

Sukhoi Su 27, a Russian fighter jet replica of Russia's most refined aircraft, is the fourth plane on the list. The Russian jet weighs 53 pounds and has a wingspan of 10 feet.

The fifth aircraft is the Kalinin K7. This incredibly large model airplane was modeled after a one-of-a-kind jet – only one Kalinin K7 was ever built. Plus, the model version has a wingspan of 16 feet and weighs 99 pounds.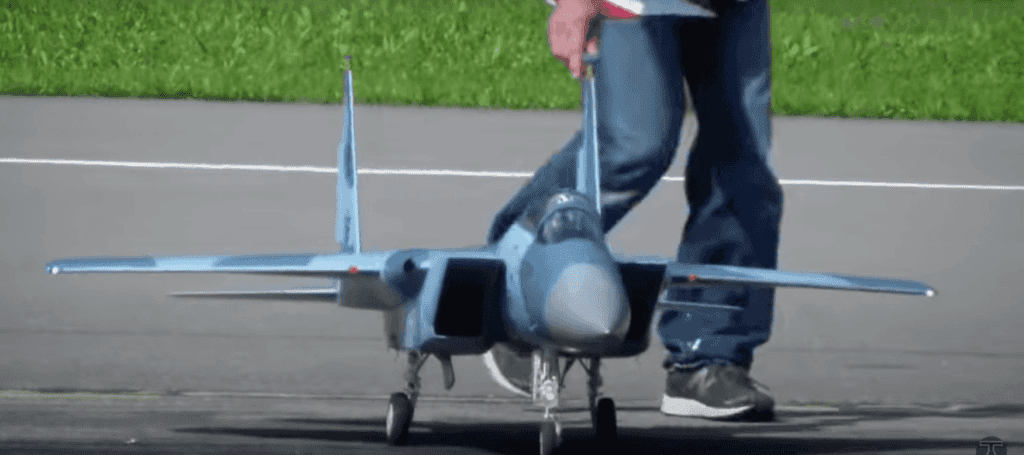 McDonnell Douglas F-15 Eagle, an American fighter jet model at 1/8 scale, is the sixth aircraft to make the cut. The miniature replica has a wingspan of 63 inches and is 90 inches in length.

The seventh aircraft is the Mil MI-24 HIND, a one-of-a-kind attack helicopter. This Italian replica has an 8-foot rotor span and weighs 55 pounds. The downside is the maximum flight time for this helicopter is only eight minutes.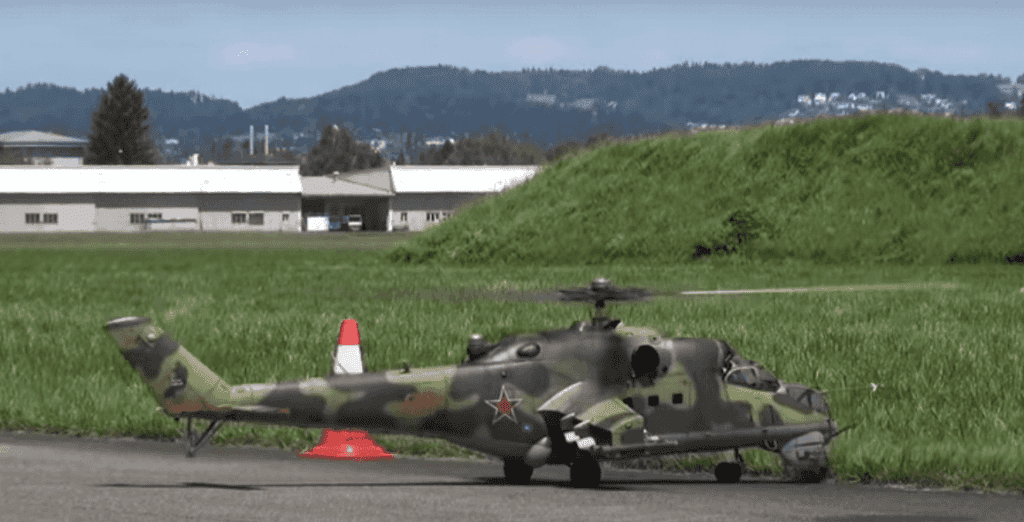 The eighth aircraft is another helicopter – the 8MH-53J Skilorsky Pablo III, and the ninth is the 8MH-53J Labrador helicopter that has a dual rotor. It is 7 1/2 feet long and weighs 48 pounds, and took over a year to build.
The final — and the largest — plane featured in the video is the Boeing 747 Virgin commercial airliner. The massive model airplane has a wingspan of 16 feet and is 18 feet in length. The 150-pound replica has no issues getting off the ground and looks like a real Boeing 747 while flying.