The Boeing CH-47 Chinook helicopter is an advanced multi-mission helicopter that has become a staple in many modern-day militaries due to its flexibility, payload capacity, and full-spectrum employment versatility. The CH-47 has supported militaries in all climbs and places, including jungle environments, desert mountains in the middle east, as well as maritime environments like this one being flown by the Indian Air Force.
In this 2020 video below, the CH-47 demonstrates its flexibility as a troop carrier, as well as how it can be incorporated with more specialized, elite units. In this specific situation, an Indian SEAL team utilizes the large troop hull of the CH-47 to directly drive an inflatable watercraft into the rear ramp of the Ch-47, practicing rapid extraction methods for contested maritime environments.
As the craft approaches from the rear, the CH-47 is hovering just above the water line to allow water to come into the back of the helicopter. There is just enough water to allow the watercraft to drive up the ramp and offload its troops. The pilot must balance carefully at a precise threshold not to allow too much water into the helicopter, but also to sit low enough to allow the ramp to submerge far enough for the watercraft.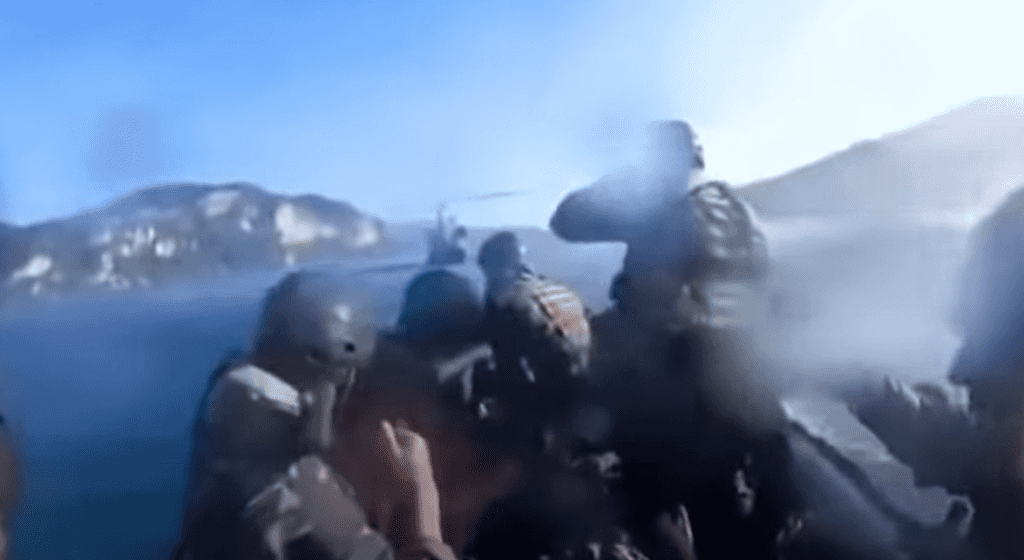 From the SEAL team's perspective, it is a precise maneuver to line the watercraft up with the ramp of the helicopter. Due to the updraft effect of the helicopter, water spray and waves increase dramatically the closer the watercraft gets to the helicopter—making the navigation of the small craft more difficult. The SEAL driving the craft does not have a clear line of sight to the back of the helicopter, and has to rely on the other teammates in the watercraft to help navigate and coordinate the link-up between boat and helicopter.
Once onboard the helicopter, it is a rush to get the SEAL team members off the boat and in a position that allows for the rest of the craft to be pulled up into the helicopter. The helicopter crew immediately takes control of the transition to ensure the craft is secured inside the helicopter and to notify the pilot when it is safe to increase elevation and exfiltrate from the area.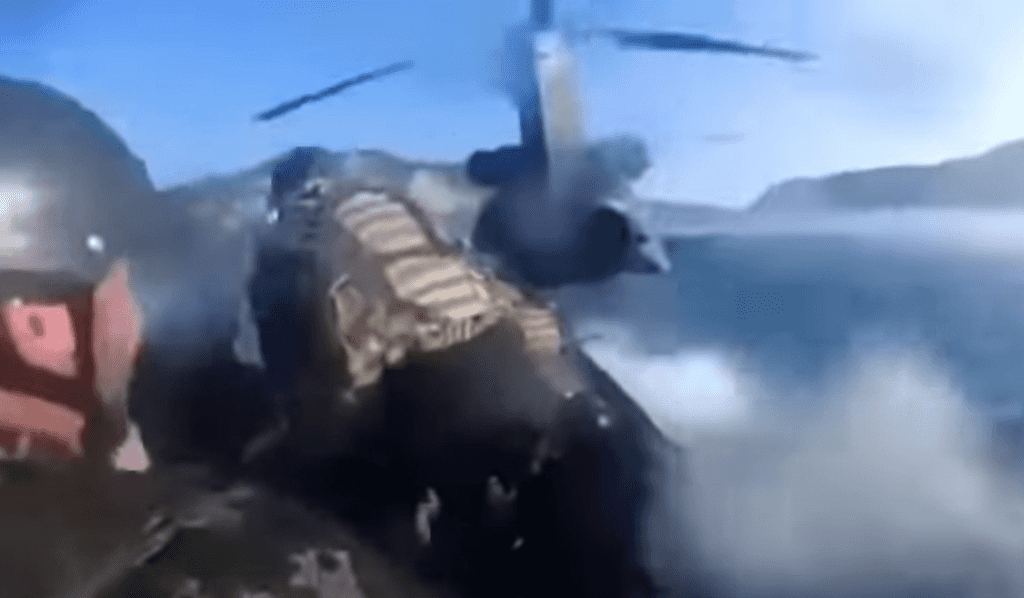 The application of this technique is extremely important for specialized units when inserting and extracting forces from contested operating environments where the limited range of small watercraft demands the increased range and capabilities of a CH-47 to get to the objective.
Regardless of the military unit utilizing this technique, it takes a specialized unit on both ends — pilot and SEAL team — to ensure a successful linkup and that no mishaps occur throughout the training evolution.