An emotional TikTok video featuring Master Sgt. Michael Fisher rendering his son's first salute after commissioning as a second lieutenant went viral after its posting on Tuesday.
The video, posted under Fisher's "e8msgt" username, shows him facing his son and speaking to his son in reflection of the salute as a sign of respect. The was reposted to Twitter by Associated Press reporter James LaPorta.
"I've watched you grow and mature and become the man that you are today," he said. "You have always been respectful, by saying 'Yes sir.' 'No sir.' 'Yes, ma'am,' and 'No, ma'am.' A salute is a sign of respect. It is a privilege to render you your first salute."
"But it is a greater honor to say 'Congratulations, sir, on your commissioning,'" Fisher continued, his voice cracking with emotion.
As of Thursday, the original video amassed more than 3 million views on TikTok, and another 1.2 million views on LaPorta's Twitter post.
Fisher created his TikTok account in 2020 and most videos feature his granddaughter, Abigail.
In one video posted January 14, Fisher, holding his granddaughter, said, "Her uncle is leaving to go to officer candidate school tomorrow, and we just want to wish him good luck."
Fisher is an instructor of the Marine Corps Junior ROTC program at South Iredell High School in Troutman, N.C., a position that he has held for nearly 15 years, according to his LinkedIn profile.
In April 2018, the school's Marine Corps JROTC program won the National Drill Championship under Fisher's leadership. Only 15 of the Marine Corps' 255 JROTC program qualified to compete.
"My heart is overwhelmed. Hard work pays off," Fisher told local media Statesville Record & Landmark after the victory. "It was a stressful competition. It's about life lessons. I know they will remember this for the rest of their lives."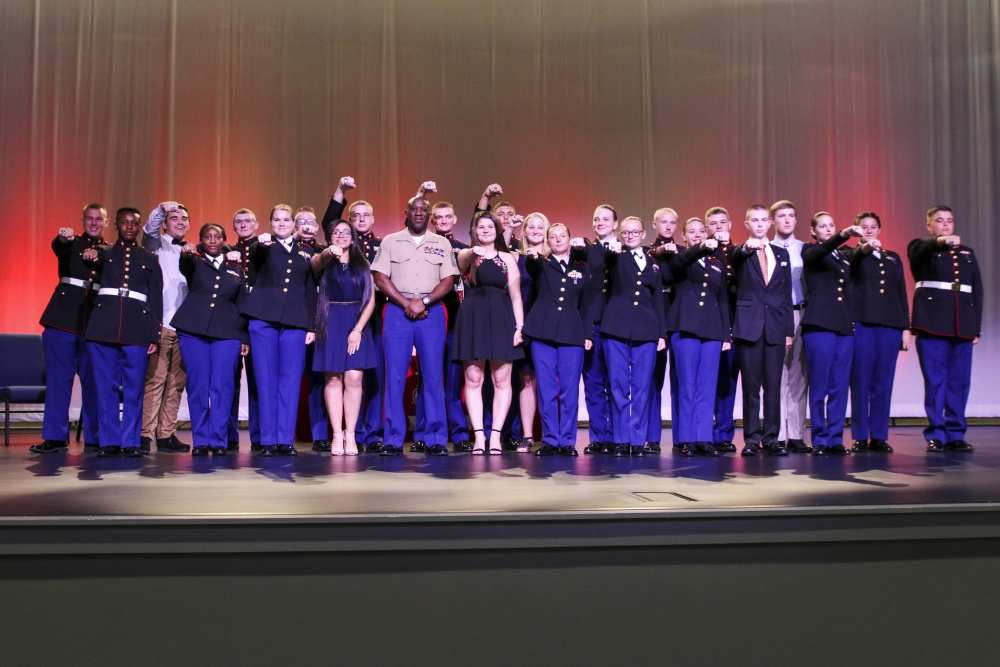 Sergeant Maj. Ronald L. Green, sergeant major of the Marine Corps, presented awards to members of the South Iredell program in September 2018. Fisher presented Green with an award of appreciation during the ceremony.