On Wednesday, USS John S. McCain (DDG 56) Arleigh Burke-class guided-missile destroyer sailed through the Taiwan Strait, between the Chinese mainland and the island of Taiwan, amid China flying 15 warplanes around Taiwan in an ongoing pressure campaign against the island.
The U.S. 7th Fleet, whose area of operations includes the western Pacific and parts of the Indian Ocean, said, "The ship's transit through the Taiwan Strait demonstrates the U.S. commitment to a free and open  Indo-Pacific. The United States military will continue to fly, sail, and operate anywhere international law allows."
USS John McCain's operations near Taiwan come on the same day 15 Chinese warplanes, including 12 fighter jets, flew inside Taiwan's Air Defense Identification Zone (ADIZ).
On Wednesday, the Ministry of Defense for the Republic of China, the formal name for the democratic Taiwanese government, tweeted, "15 [Chinese People's Liberation Army] aircraft (J-10*8, J-16*4, Y-8 ASW and KJ-500 AEW&C ) entered #Taiwan's southwest ADIZ on Apr. 7, 2021. Please check our official website for more information."
While Taiwan governs itself as a democratic nation, mainland China maintains a sovereignty claim over the island and for months has flown warplanes around the island in what military experts say is an effort to wear down Taiwan's smaller air forces. China recently flew a single-day record of 20 warplanes, including a dozen fighter jets and four bombers in Taiwan's ADIZ.
While the U.S. officially recognizes China's sovereignty claim over Taiwan, the U.S. has interacted with Taiwanese officials and sold defensive equipment to the island for years. With the increased pressure from the Chinese mainland, the U.S. has also stepped up operations near the island in well-publicized freedom of navigation operations (FONOPs)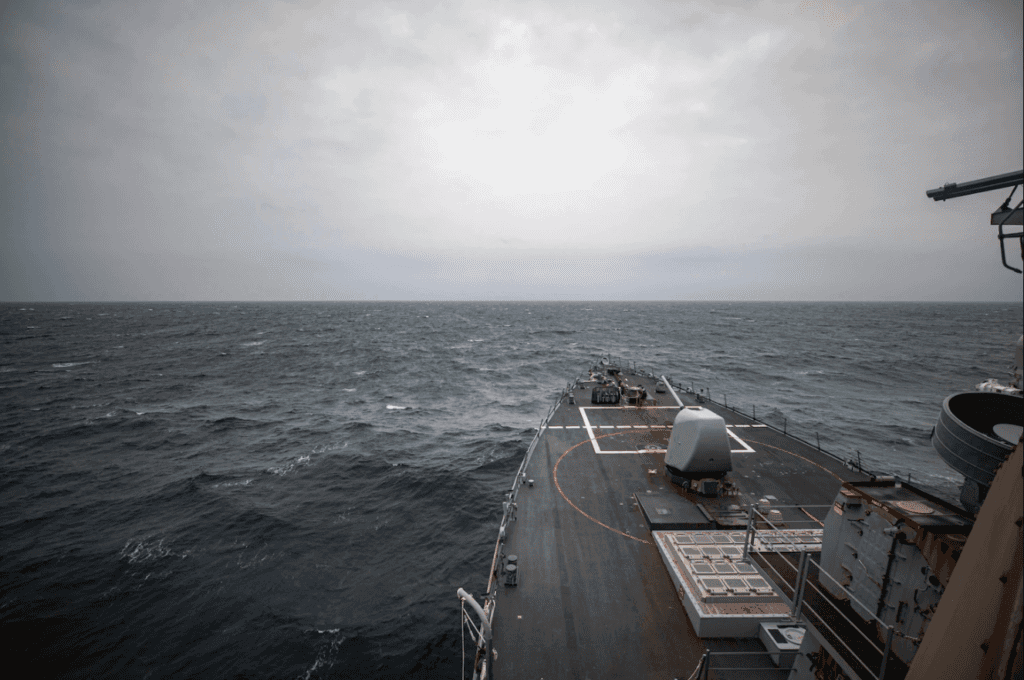 The U.S. 7th Fleet shared several images of the USS John McCain's transit through the Taiwan Strait.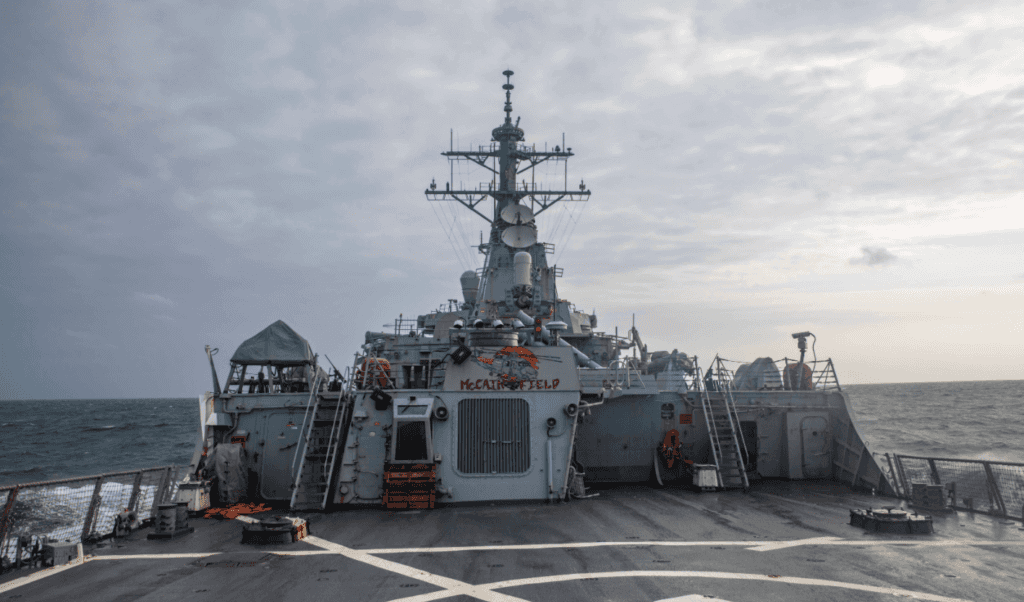 Previous U.S. Navy operations near Taiwan have seen U.S. warships shadowed by Chinese warships and aircraft. In December, China's Eastern Theatre Command said it "tailed and monitored" the Arleigh Burke-class guided-missile destroyer USS Mustin (DDG-89) as it made "flirtatious glances" towards Taiwan.
U.S. military officials have also warned of the rising possibility China could invade Taiwan in just a matter of years.
Recent operations by Chinese warplanes also appear to show China is practicing to cut off U.S. and other international support for Taiwan, should China attempt to take over the island.