Dogs possess traits that make them ideal animals to be humankind's friends and partners. Most would likely give their lives to protect their masters, and they are remarkably intelligent. As a result, humans have bred dogs for centuries, and put them to work in various fields, including military and police work.
The following video reviews 10 breeds of dogs noted for optimal genetics that are the go-to dogs for police and military alike.
Labrador Retriever
Labrador Retrievers are obedient all-purpose dogs. Their friendly and passive personalities make them ideal for training to assist people.
German Shorthaired Pointer
These hard-working, friendly dogs train well and can sniff out illegal substances. They are primarily used by TSA or keeping the airport secure.
Giant Schnauzer
The Giant Schnauzer's obedience made an affected during the second world war, for their able to detect certain orders while preforming enclosure searches. As a result, the Giant Schnauzer became the unofficial breed of the United States Air Force.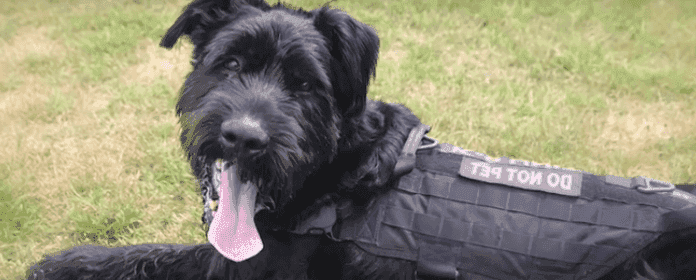 Giant Schnauzer Air Force (ViralBe/YouTube)
Boxer
The German-bred boxers served in both World Wars, and transporting communication wires throughout the battlefields was their specialty.
Airedale Terrier
Airedale Terriers are the primary breed of choice for the British police due to their easy maintenance, high intelligence, and exceptional noses. For these reasons, the British military used them in both World Wars.
Doberman Pinscher
Doberman Pinschers are exceptional dogs because of their slender, muscular size, intelligence, loyalty, and obedience. However, they're more expensive than other dogs similar in strength and intelligence, and law enforcement has phased the breed out.
Rottweiler
The Rottweiler's confidence and intelligence make it an ideal breed to serve as a guard dog. Additionally, Rottweilers are able to recognize familiar faces and show passive behaviors while being cautious and alert around any stranger.
Bloodhound
The Bloodhound's nose gives it the ability to separate scenes and track for long distances, which is why the breed was the first commissioned by law enforcement for its services.
German Shepherds
The German Shepherd's intelligence and athleticism have made them the primary breed for police K-9 units. They're trained for jobs ranging from search and rescue, sniffing out drugs or explosives, and chasing down criminals.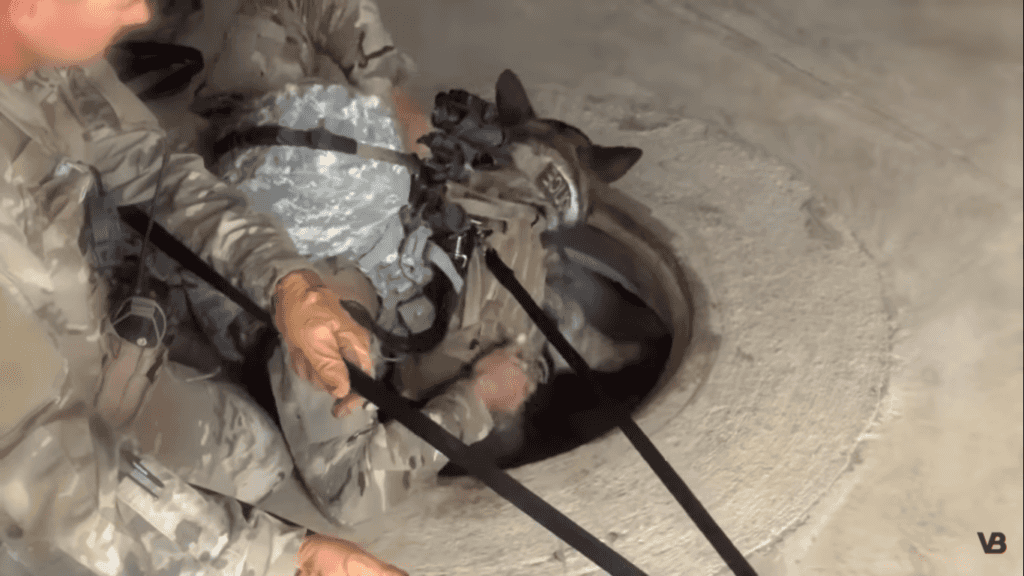 Belgian Malinois is assisting with the capture of a terrorist (ViralBe/YouTube)
Belgian Malinois
The Belgian Malinois is the smaller cousin to the German Shepherd and shares all the same attributes. Their smaller size makes them more athletic, making them the ideal dog for the US military.
While not an exhaustive list of dog breeds used by police and the military, these are some of the most common. Despite the breed, dogs have proven themselves to be intelligent and loyal animals that protect and serve humans in any environment or role.