Russia is set to launch a new submarine designed for underwater sabotage missions, The Mirror reported.
The new Russian submarine, a deep-sea capable version of Russia's older AS -15 Kashalot-class submarine, is set to deploy for sea trials next month, according to defense sources who spoke with The Mirror. The new sabotage submarine reportedly has the ability to dive nearly two miles down below the waves to destroy underwater communications cables.
The ability to sabotage underwater communications cables could prove to have a major impact if conflicts between Russia and western countries escalate into attacks on each other's economies. According to the U.K.-based Mirror, around £8 trillion ($11 trillion) in key financial transactions and other data pass through the world's 380 underwater communications cables that run along the ocean floor.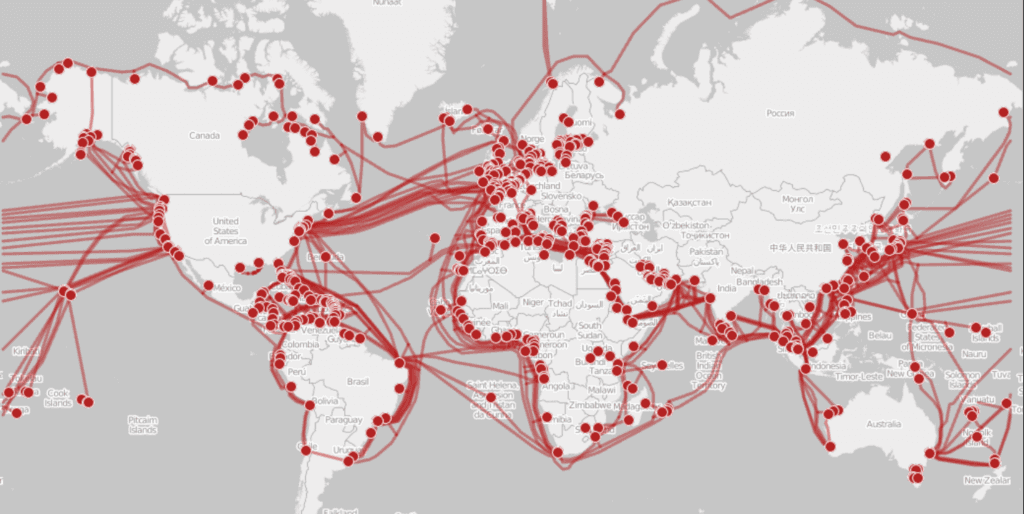 The 226-foot Russian sabotage submarine is reportedly designed to deploy from a larger 600-foot Belgorod-class submarine (designated by NATO as the Oscar II-class submarine). Once deployed, the smaller sabotage submarine can either drop explosive charges on seabed cables or drag a device to cut across those deep-sea cables.
Bruce Jones, a journalist for the U.K.-based Jane's defense publication, told The Mirror, "Targeting these undersea cables that are so crucial to western financial infrastructures, economies and the conduct of ­government could have a catastrophic effect. It would be totally disruptive ­strategically and is a number one priority for the Royal Navy along with ­maritime ­reconnaissance to protect against."
The sabotage submarine could also potentially target underwater energy pipelines. Such an attack on energy pipelines could not only disrupt global energy supplies but also risk gas spills that could contaminate waterways and coastlines for years. The submarine could also drop charges that lie dormant and explode when they detect the signature noise of a passing NATO warship, causing damage to those passing ships
The potential for Russia to attack underwater energy pipelines and communications cables could be seen as a "gray zone" style attack, a term used to describe actions that falls short of open warfare, while still causing damage or exhaustion to a targeted adversary.
A defense source told The Mirror, "Russia is becoming ­alarmingly willing to adopt dirty war, beneath the threshold of open warfare, tactics to undermine the west. The so-called 'grey zone' attacks it is launching, from cyber to other forms of espionage, could seriously damage the lives of all of us."
Russia has been working to expand its submarine capabilities in recent years. Along with its new Belgorod submarine, Russia has also been developing another stealth submarine dubbed "The Black Hole" for their extremely quiet operating ability. In March, three Russian submarines participated in Arctic training operations near the North Pole.