Police in southern California are investigating whether a suspected drug dealer used a drone high in the sky to deliver heroin to customers.
John Piani, 51, was arrested in Ventura County on Friday as narcotics detectives were investigating possible heroin and methamphetamine sales in Simi Valley.
"During the arrest it was discovered that Piani was operating a drone. The drone was recovered and suspected heroin was found attached to it," a statement from the Simi Valley Police Department said.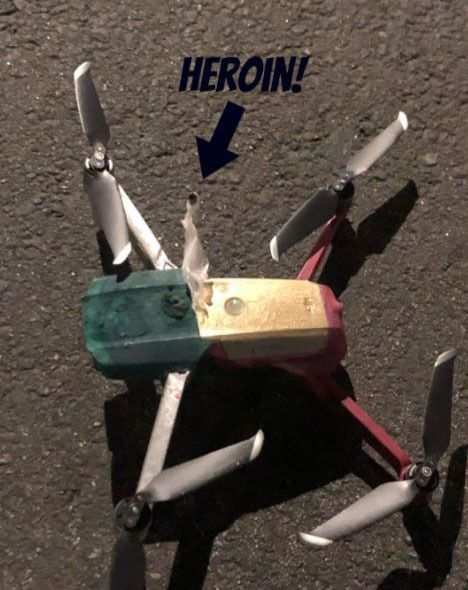 "Further investigation will be conducted in order to confirm the involvement of the drone," police said.
The department posted a photo of the drone on its Instagram page showing what looked like a small plastic bag attached to the unit with four propellers.
"Seemed like a good idea. It wasn't… Heroin sales, even in Class A-G Air Space, is heroin sales. Found this gem on a suspected heroin dealer.
Piani was still in custody Monday in lieu of $125,000 bail with his first court appearance set for Tuesday.
___
(c) 2021 New York Daily News
Distributed by Tribune Content Agency, LLC.