On Monday, former President Donald Trump and former First Lady Melania Trump launched a new website to coordinate his future public appearances and promote his "America First" political vision.
The website is titled The Office of Donald J. Trump and is registered with the domain name, 45Office.com. The website comes amid speculation about Trump's political aspirations after losing reelection in 2020.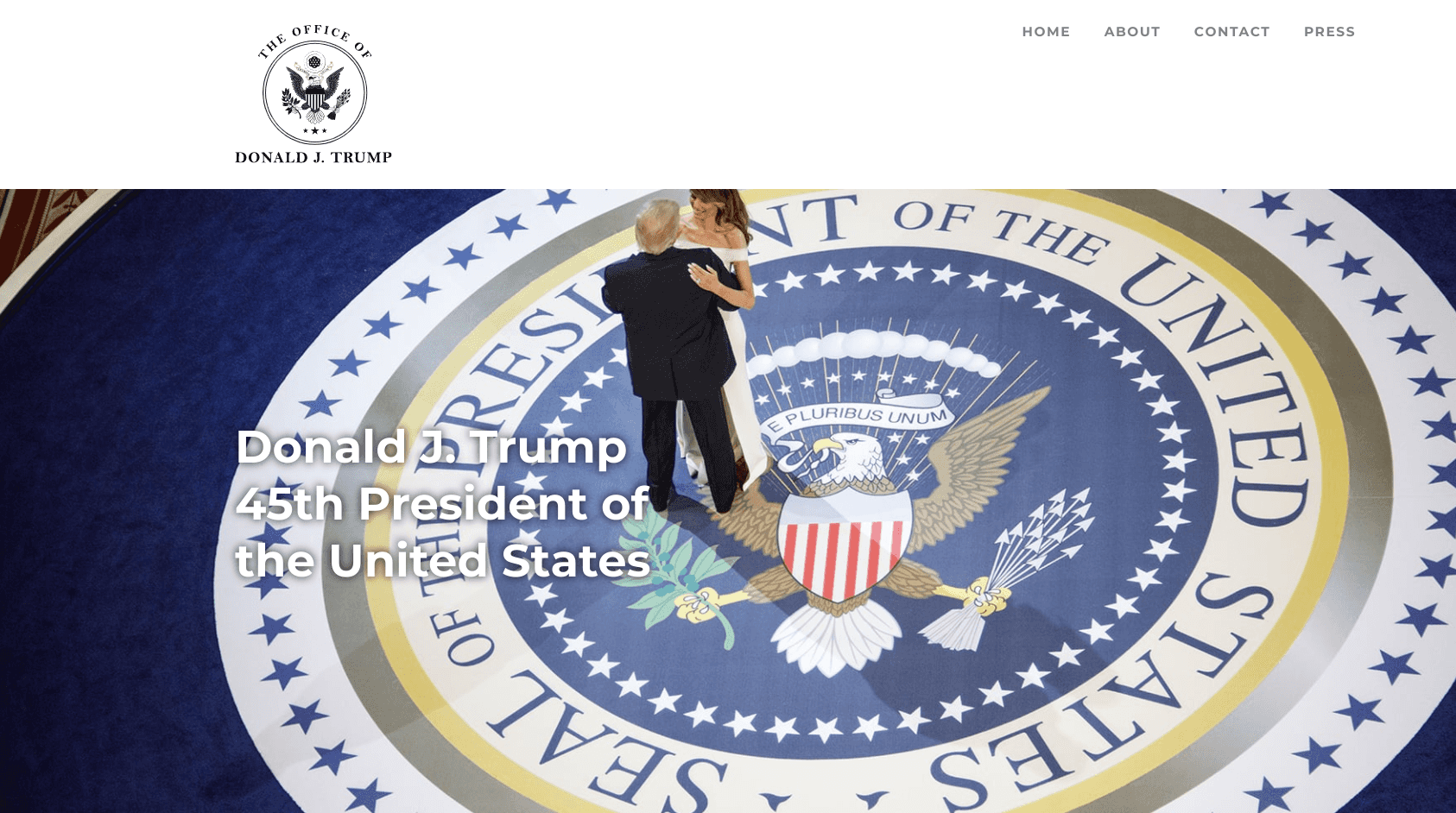 On its home page, the new website states, "The Office of Donald J. Trump is committed to preserving the magnificent legacy of the Trump Administration, while at the same time advancing the America First agenda. Through civic engagement and public activism, the Office of Donald J. Trump will strive to inform, educate, and inspire Americans from all walks of life as we seek to build a truly great American Future. Through this office, President Trump will remain a tireless champion for the hardworking men and women of our great country – and for their right to live in safety, dignity, prosperity, and peace."
The newly launched website also features an about page with a biography for the former president and one for the former first lady.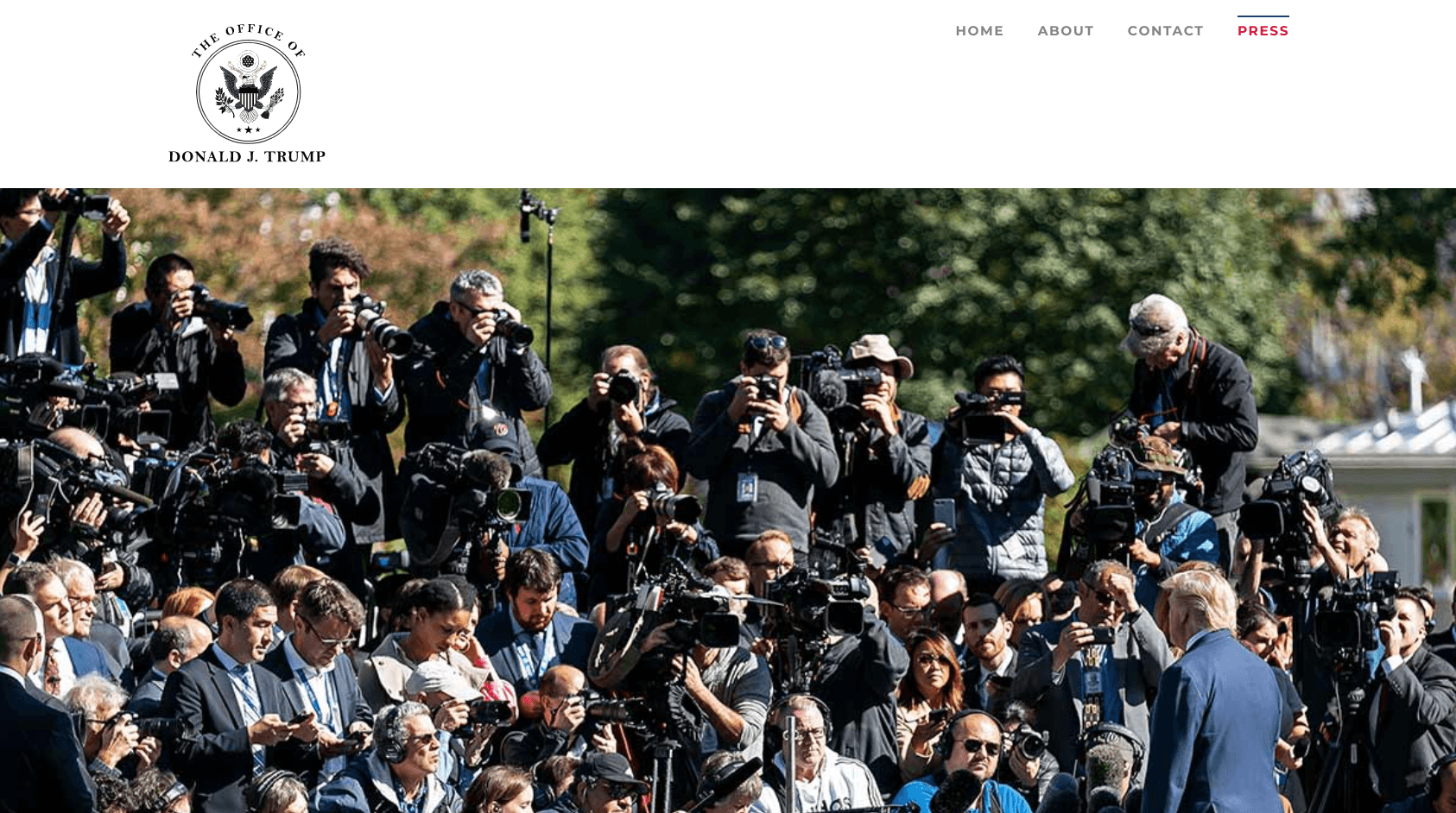 The website also includes a press page that members of the press can use to request interviews and appearances from the former president and former first lady. There is also a contact page individuals can use to send messages to the former president and first lady or to request a greeting from either of them.
Trump launched other websites to promote his "America First" political platform going forward. On Jan. 20, his last day in office, the website for the Trump presidential library went live. The library website credits Trump with a number of accomplishments of his administration, such as reforming the U.S. tax code, renegotiating trade agreements with other countries, expanding the military, improving access to healthcare for veterans, responding to the opioid crisis, and appointing numerous federal judges including three U.S. Supreme Court justices.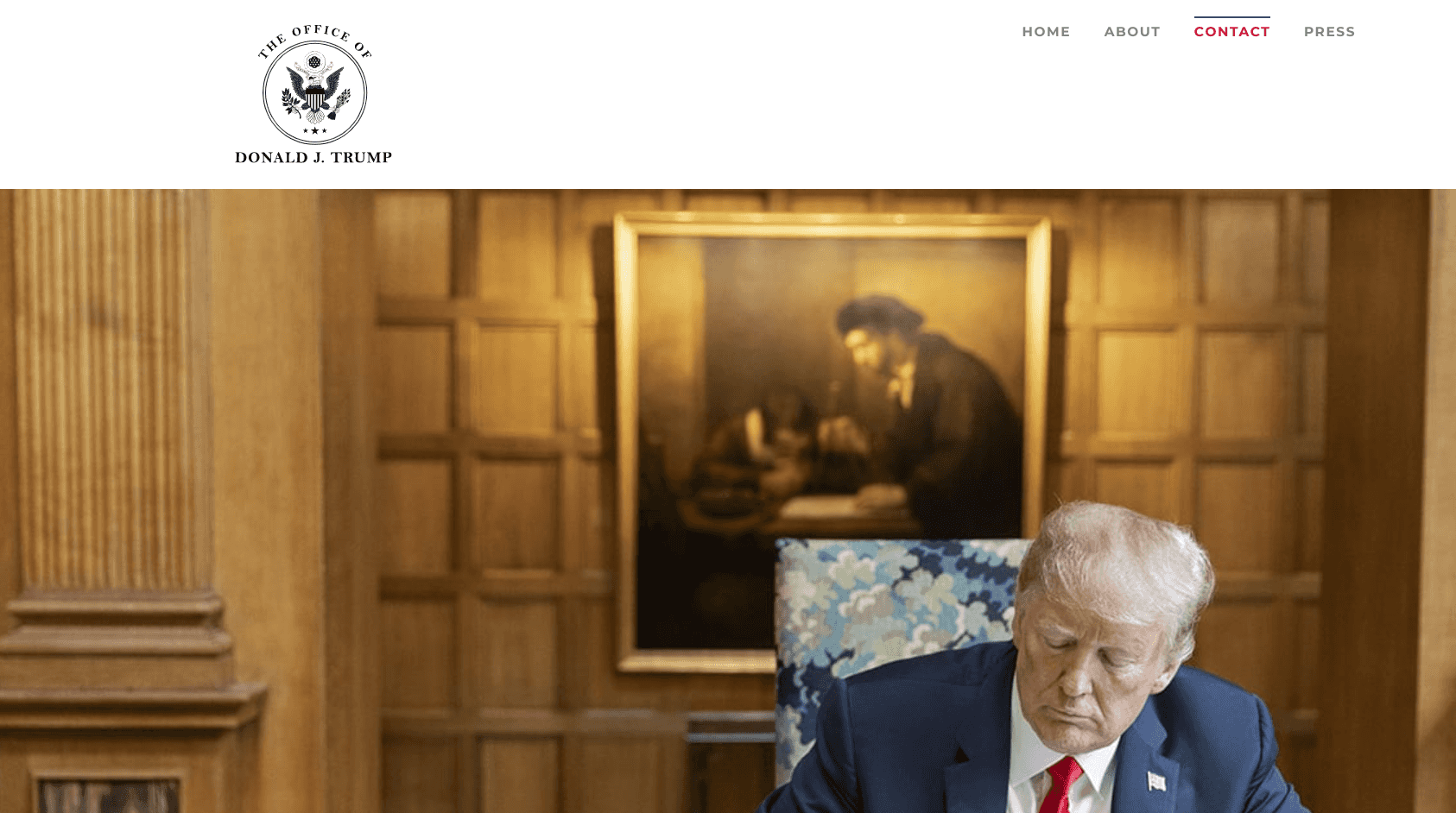 Trump also started the Save America PAC, which has already endorsed a number of candidates for political office. Trump started the Save America PAC in November 2020 and, according to OpenSecrets, it raised more than $31 million in the last month and a half of 2020.
Even before the official launch of the new 45Office website, Trump used the 45Office domain to share political statements and updates.
After demonstrators entered the U.S. Capitol building on Jan. 6, Trump was permanently banned from using Twitter. Previously, Trump had used the platform as a chief means of communication with his supporters and the public as a whole. Since being banned from the platform, Trump has sent most of his messages out with emails from his Save America Pac or 45Office email list.
In February, during the Conservative Political Action Conference (CPAC), Trump led in a straw poll of who attendees would support in a 2024 presidential run. Trump led with 55 percent of the straw poll vote, compared to second place Republican Florida Gov. Ron DeSantis and third place Republican South Dakota Gov. Kristi Noem.
Trump repeatedly alluded to a 2024 run at CPAC. At one point he said he may even decide to beat a Democrat opponent "for a third time," referring to his 2016 election win and his claim that, but for election fraud, he would have won the 2020 election. During his CPAC appearance, Trump also referred to his wife as the "future First Lady" and said, "With your help, we will win back the House, we will win the Senate, and then a Republican president will make a triumphant return to the White House."