The U.S. Navy's USS Michael Monsoor (DDG-1001), a Zumwalt-class destroyer, will take control of a swarm of unmanned ships and aircraft in a new training operation next month.
The training operation, to be conducted by the U.S. Pacific Fleet in April, is set to be the most complex test to date of the Navy's ability to control unmanned systems in the Fleet Battle Problem exercise, the U.S. Naval Insitute reported last week. The destroyer will control both unmanned aerial vehicles and surface vessels including the Medium Displacement Unmanned Surface Vessels (MDUSV) Sea Hunter and Sea Hawk, the MQ-8B Fire Scout Unmanned Aerial Vehicle (UAV), and the MQ-9 Sea Guardian UAV.
"The Unmanned Campaign Framework states it is imperative that we understand what our future force will need to operate both in day-to-day competition as well as high-end combat," U.S. Navy spokesman Lt. Tim Pietrack told USNI News. "The event being held in the 3rd Fleet operational area, under the guidance of U.S. Pacific Fleet, is exploring elements of that future force that will have the greatest impact on increasing the fleet's lethality. Through operational scenarios, what we learn from this event will provide pertinent and timely input to the Naval Research Enterprise and the acquisition community, to better inform unmanned system development moving forward."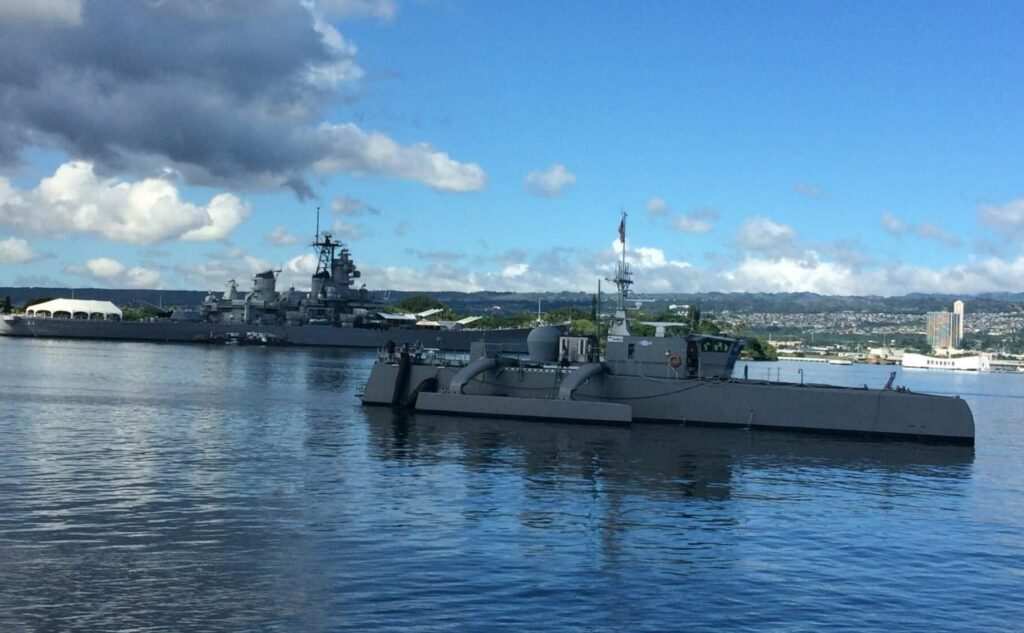 The training operation will also serve as the first time two MUSVs in an exercise and to see them integrate with unmanned aircraft.
Pietrack said the training operation "will use the ship's unique capabilities to command and control manned and unmanned forces to conduct long-range, multi-domain fires."
Pietrack said MDUSV Sea Hunter and Sea Hawk will assist in anti-submarine warfare and maritime domain awareness roles. He also told USNI News that "the MQ-9 Sea Guardian will expand the traditional role of the MQ-9 by working with Navy and Marine Corps systems in both scouting missions and anti-submarine warfare missions."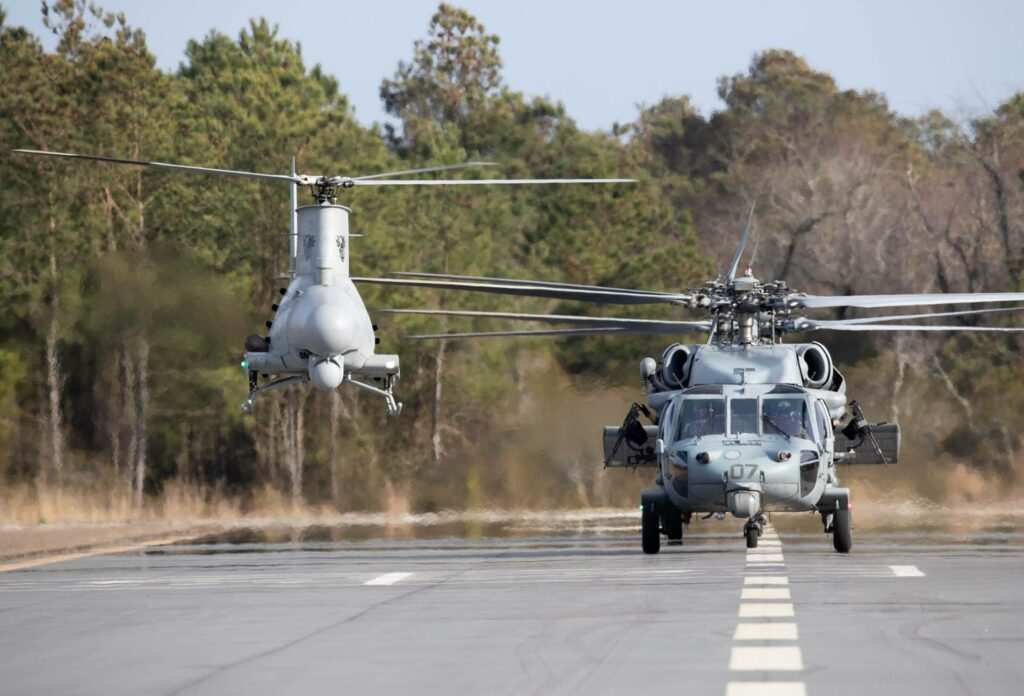 Pietrack said the Fire Scout, an unmanned helicopter drone built for aerial reconnaissance and fire support, will conduct operations from a Littoral Combat Ship and is designed to integrate with both Navy and U.S. Marine Corps units.
In recent years, the U.S. military has been working on the ability to control large swarms of drones.
According to USNI News, the three Zumwalt class destroyers have not had a clear mission focus in recent years. The Navy originally planned to have the warships support cannons firing the Long Range Land Attack Projectile (LRLAP), a proposed rocket-boosted and fin-stabilized artillery projectile intended for long-range fire. The Navy has since canceled the LRLAP and the warships have switched from a land-attack role to a blue-water maritime strike role. USNI News wrote that controlling drone swarms could "provide a path forward, if the advanced destroyer and its significant space and power margin onboard prove useful as a mothership to unmanned craft in multiple domains."