Tens of thousands of National Guard troops nationwide who deployed to Washington D.C. in support of President Joe Biden's inauguration on Jan. 20, will receive a new award in recognition of their service.
Air Force Lt. Col. Robert Carver, spokesman for the Virginia Air National Guard and director of Joint Task Force-DC Joint Information Center, said, "In recognition of their service as part of the security mission at the U.S. Capitol and other facilities in Washington, D.C., before, during and after the 59th Presidential Inauguration, the District of Columbia National Guard plans to present all Soldiers and Airmen who took part in the mission one or both of the following decorations: the District of Columbia National Guard Presidential Inauguration Support Ribbon and/or the District of Columbia Emergency Service Ribbon."
Carver said both ribbons are district-level decorations.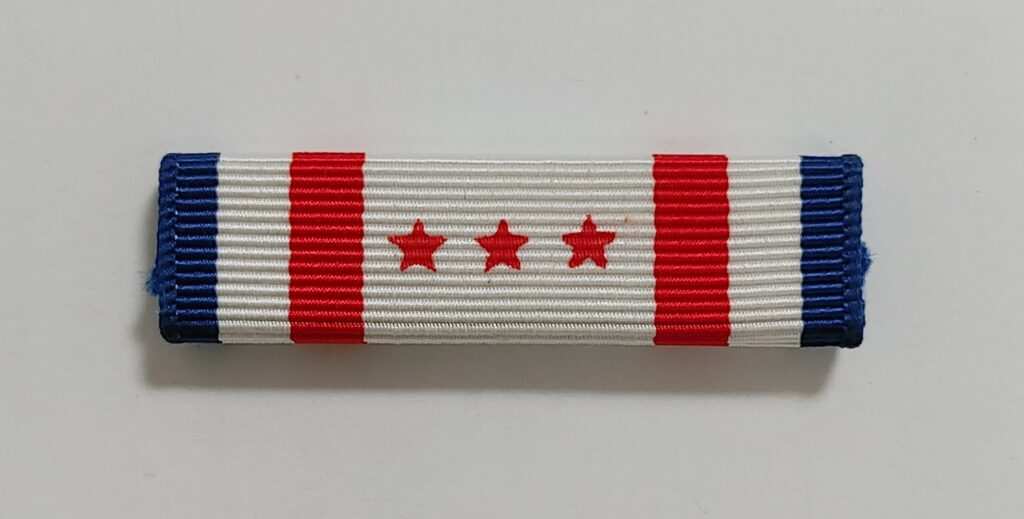 While the Emergency Service Ribbon already existed to honor Guard members deployed for non-war emergencies or crises, the Presidential Inauguration Support Ribbon is a new and specially designed for troops who participated in Biden's inauguration, according to Military.com, who first reported the new awards.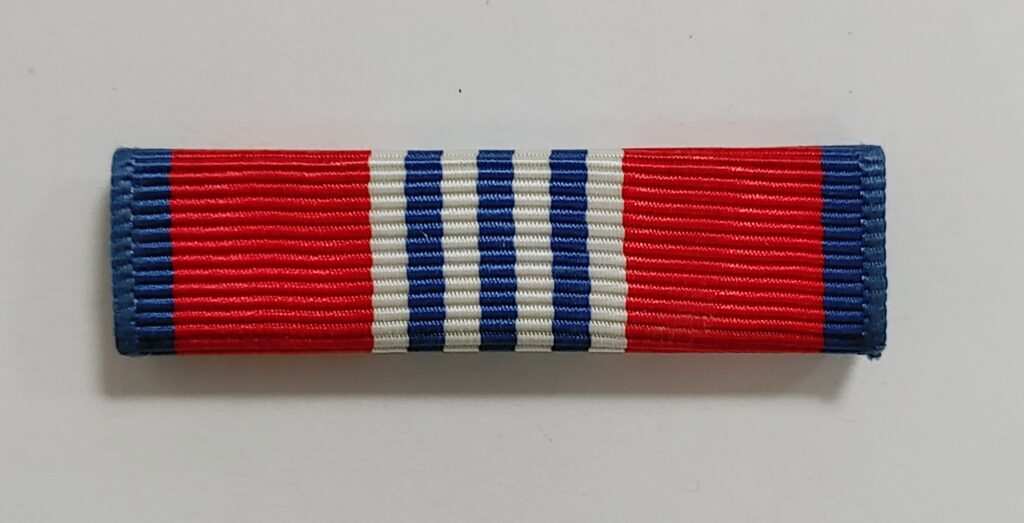 Around 26,000 National Guard troops from across the country were deployed in D.C. for Biden's inauguration, just weeks after demonstrators breached the U.S. Capitol and clashed with Capitol Police. While lawmakers and federal officials requested the mass troop deployment, no major demonstrations or security incidents arose during the inauguration.
Plans to present the decorations to the thousands of National Guard troops have not been finalized and Carver said federal decorations are also being considered for the deployment.
Because National Guard troops may be deployed for both state and federal missions, troops have to maintain seperate ribbon racks for state decorations and federal ones. When on federal deployments, National Guard troops are authorized to wear their ribbon rack of federal decorations, while on state level deployments, they wear their separate state level ribbons.
National Guard troops are also able to receive state-level ribbons from other states. With that condition, Guard troops must position their home state's decorations first, then any D.C. decorations, then any by other states, arranged in the order that those states gained U.S. statehood.
Around 5,000 troops remain in D.C. around a month and a half after the inauguration.
Troops from various states have gradually left D.C., though Republican Governors Ron DeSantis of Florida and Greg Abbott of Texas pulled all of their state's troops from D.C. after thousands of troops were kicked out of a Senate office building and forced to shelter in a parking garage.
Troops have also reported problems being served inedible food while in D.C., including undercook meat, moldy bread and reportedly even metal shavings and worms. At least 50 troops have reportedly been sickened by the food catering while deployed in D.C.