A lock of former President George Washington's hair from 1799 is in its final days of an online auction, with bids surpassing $4,000 as of Tuesday morning.
The first president's hair was put up for sale by Leland's Auctions on February 25 with a starting bid of $1,000. The auction is set to end on Friday, April 2.
At the time of publishing late Tuesday morning, the highest bid stood at $4,594, and a total of 15 bids were received, each of them from an undisclosed party.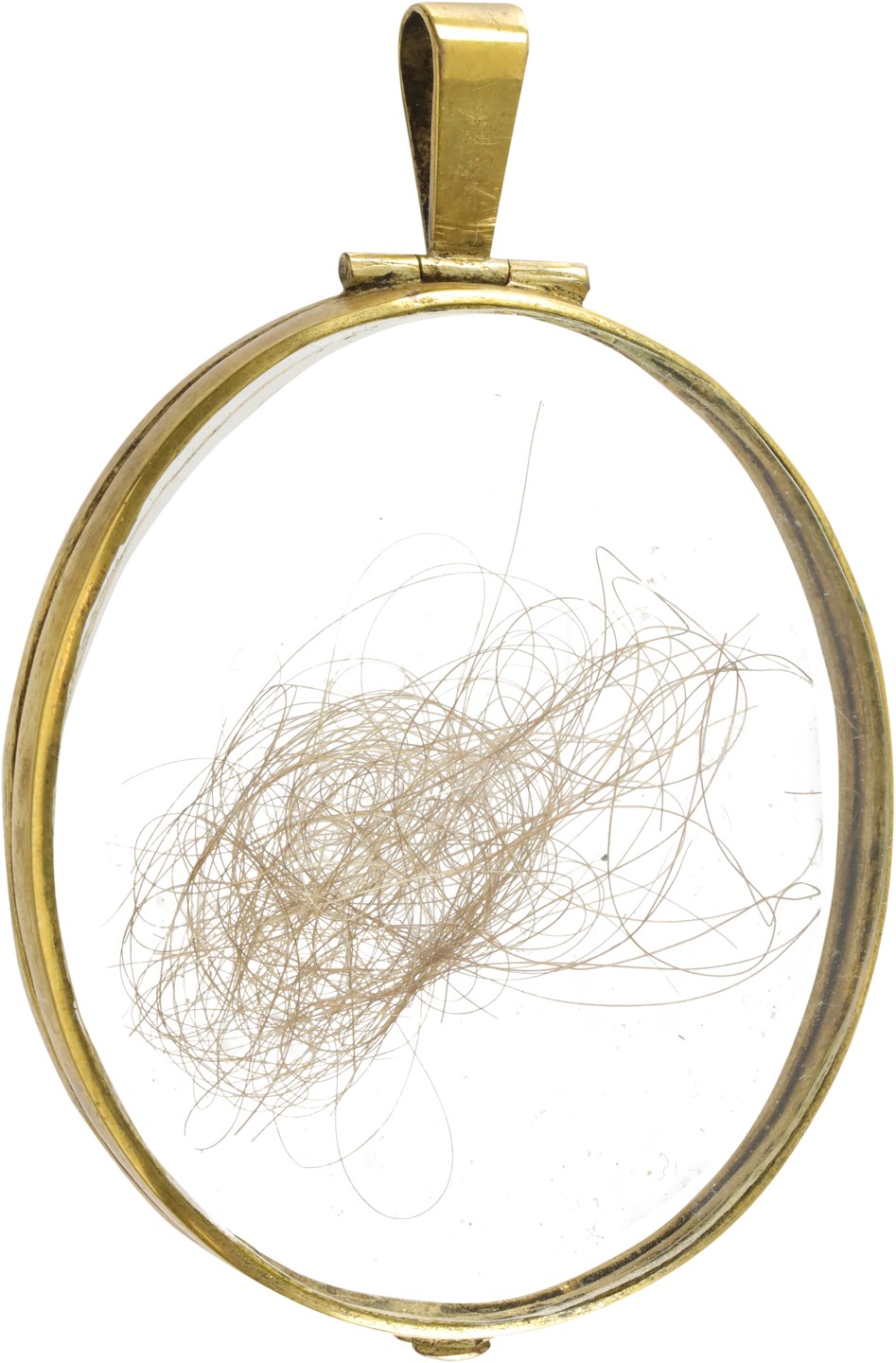 An image shows the hair is enclosed in a brass and glass locket. The buyer will receive the locket and a letter that reads: "General Washington's hair – cut from his head in the year 1799 by Mr. John Pierie of Philadelphia, from whom I received it, Fr. Hopkinson, Philada: June 28th, 1836."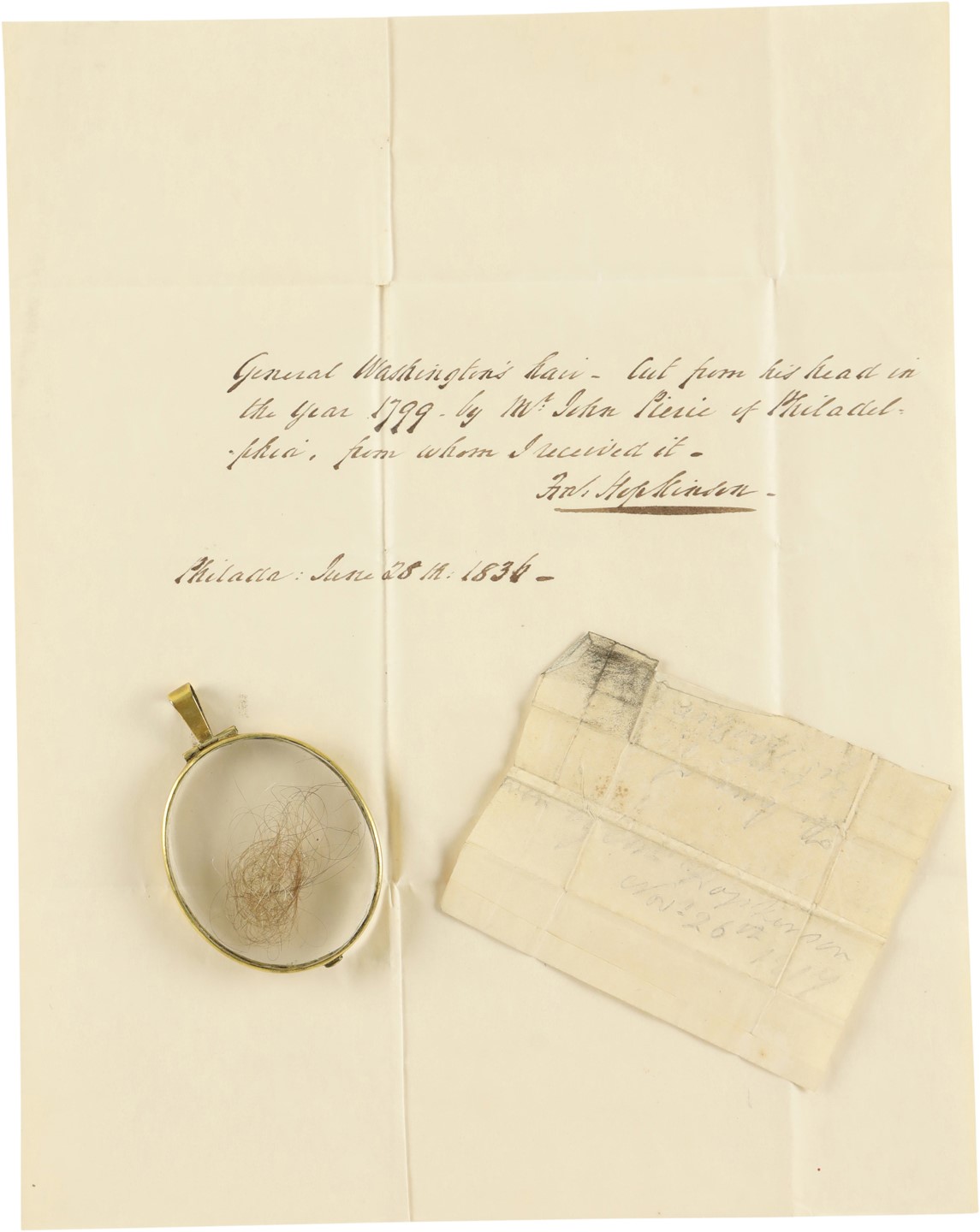 According to the State Museum of Pennsylvania, Pierie was a "barber surgeon" in the northeastern city. The museum said he held onto locks of George Washington's hair and distributed it "among a select few of his old customers and friends."
The museum itself acquired two samples from the same haircut. In 1875, Elbridge MeConkey donated the hair to the Commonwealth of Pennsylvania, along with a note that read:
"The lock of hair which I take much pleasure in presenting to my friend David Meconkey Esq. was cut from the head of the illustrious and immortal Washington in 1797 on his last visit to Philadelphia preparatory to the organization of the (so called) 'Provisional Army of the U.S.' under a prospective view of hostilities with France – Mr. John Pierie – a noted 'Barber Surgeon' of the latter city – was permitted by the 'father of his country' to retain a pretty good portion of the hair which he had just before trimmed from the Generals head -and which he distributed as 'a precious relic' amongst a select few of his old customers + friends. And I was kindly tendered by him (Mr. P) the very last remaining lock now enclosed."
George Washington was the Commander in Chief of the Continental Army during the Revolutionary War, and in a stirring speech before the Battle of Long Island in August 1776, Washington told his patriot troops that Americans must "resolve to conquer or die" for freedom.
"The time is now near at hand which must probably determine whether Americans are to be freemen or slaves; whether they are to have any property they can call their own; whether their houses and farms are to be pillaged and destroyed, and themselves consigned to a state of wretchedness from which no human efforts will deliver them," he said.
"The fate of unborn millions will now depend, under God, on the courage and conduct of this army. Our cruel and unrelenting enemy leaves us only the choice of brave resistance, or the most abject submission. We have, therefore, to resolve to conquer or die."
After the war, Washington became the first President of the United States in 1789, where he served two terms. In 1799, less than three years after leaving office, he died at his home Mount Vernon in Virginia at age 67.