Khalid Sheikh Mohammed, who confessed to masterminding the 9/11 terrorist attacks, was captured 18 years ago on March 1st, 2003, after a man known only as "Asset X" led the Central Intelligence Agency (CIA) to his location in Pakistan.
According to The New Yorker, before his capture and subsequent confession, Mohammed had been suspected of orchestrating the devastating terrorist attacks on Sept. 11, 2001, and finding him was a top priority for the CIA.
In February 2003, Asset X helped make the terrorist's capture a reality: a CIA operative in Islamabad, Pakistan, received a message from the mysterious informant that said simply, "I M W KSM."
Within hours of the cryptic communication, CIA and Pakistani intelligence officers followed Asset X to a compound in Rawalpindi, Pakistan, where Mohammed was staying. The officers captured the Al-Qaeda leader while he was asleep, as evidenced by the now-famous photo that shows Mohammed frazzled with messy hair in his nightshirt.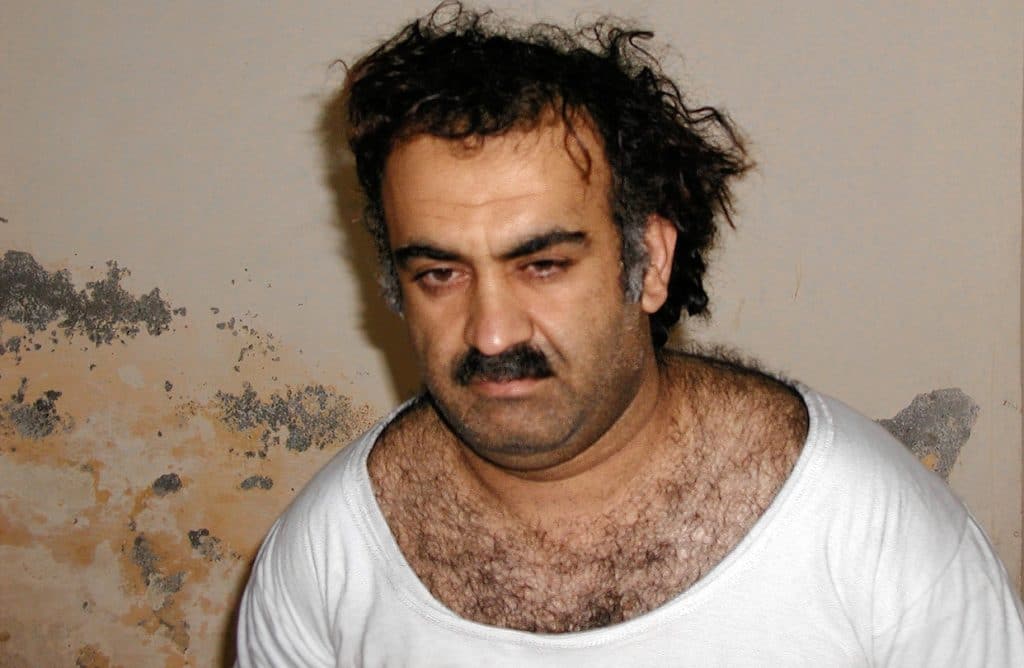 According to a Senate report, just before the terrorist's capture, Asset X expressed apprehension to a CIA officer, but was reassured when reminded of his apparent $25 million reward.
"ASSET X turns around to me and says, look I don't know, I guess I'm nervous," the C.I.A. officer said. "I said, 'Look brother there are twenty five million frigging reasons why you need to find [redacted]. That's what the reward was. He looks at me and says, 'I understand. I understand.'"
After his 2003 capture, Mohammed was taken to secret overseas CIA prisons in Afghanistan and Poland, where he was subjected to brutal interrogations that included slamming him against a wall, depriving him of sleep for over a week, forcing him to stand or crouch in painful positions, stripping him and forcing him to undergo "rectal rehydration."
The terrorist mastermind was also waterboarded at least eighty-three times, The New Yorker reported.
Following the interrogations overseas, Mohammed was transferred to Guantanamo Bay, Cuba, on Sept. 6, 2006. Two years later, the United States announced it would seek the death penalty against Mohammed for the charges of conspiracy, murder in violation of the law of war, attacking civilians, attacking civilian objects, intentionally causing serious bodily injury, destruction of property in violation of the law of war, terrorism and material support for terrorism, CNN reported.
Mohammed was initially going to face a civilian trial in New York, but in 2011, then-Attorney General Eric Holder announced he would instead face a military trial at Guantanamo Bay.
His trial was set for January 11, 2021, but was delayed due to the ongoing COVID-19 pandemic. United States taxpayers have spent nearly $161.5 million to keeping the terrorist alive, since his detainment at Guantanamo Bay 15 years ago.