Ahead of the Super Bowl 55 kickoff on Sunday, a trio of U.S. Air Force bombers from bases around the country joined in formation to fly over Raymond James Stadium, in Tampa, Fla.
The flyover included a B-1B Lancer bomber from Ellsworth Air Force Base, S.D., a B-2 Spirit bomber from Whiteman Air Force Base, Mo., and a B-52 Stratofortress bomber from Minot Air Force Base, N.D. The bombers passed over the stadium right as the national anthem came to a close.
The flyover took place before the Tampa Bay Buccanneers, playing in their home stadium, took on the Kansas City Chiefs.
The bombers were all part of the Air Force's Global Strike Command (AFGSC), which comprises the Air Force component of the U.S. Strategic Command (STRATCOM), which oversees U.S. nuclear forces and strategic deterrence. AFGSC supports the U.S. nuclear deterrence force and and conducts global strike missions in support of various U.S. combatant commands.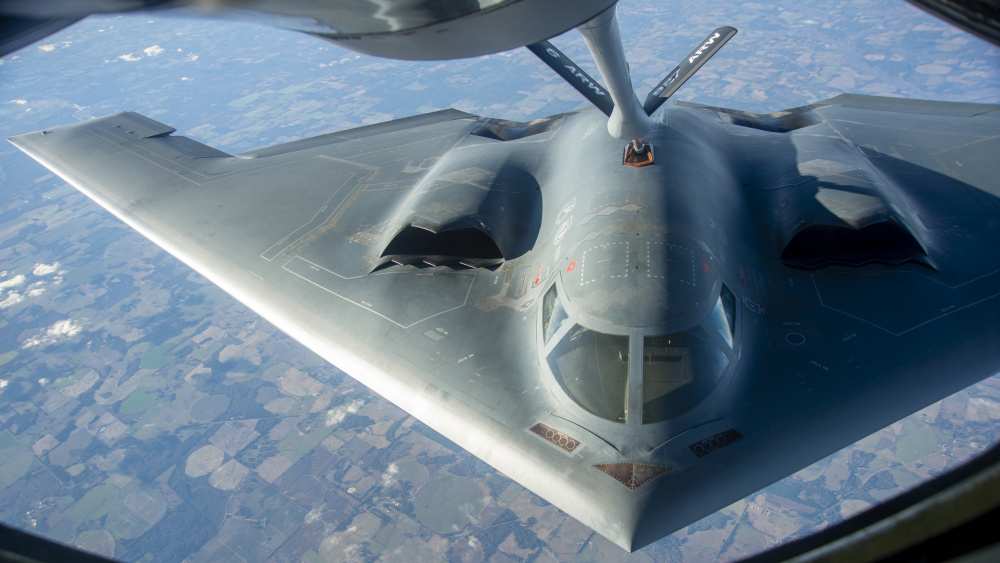 An Air Force KC-135 Stratotanker aerial refueling aircraft also provided support for the Super Bowl flyover, refueling the aircraft as they flew from their home bases and completed the airpower display.
Airpower displays are often flown at major sporting events, including previous Super Bowls, however, according to an AFGSC press release, the Super Bowl flyover took months of planning to prepare.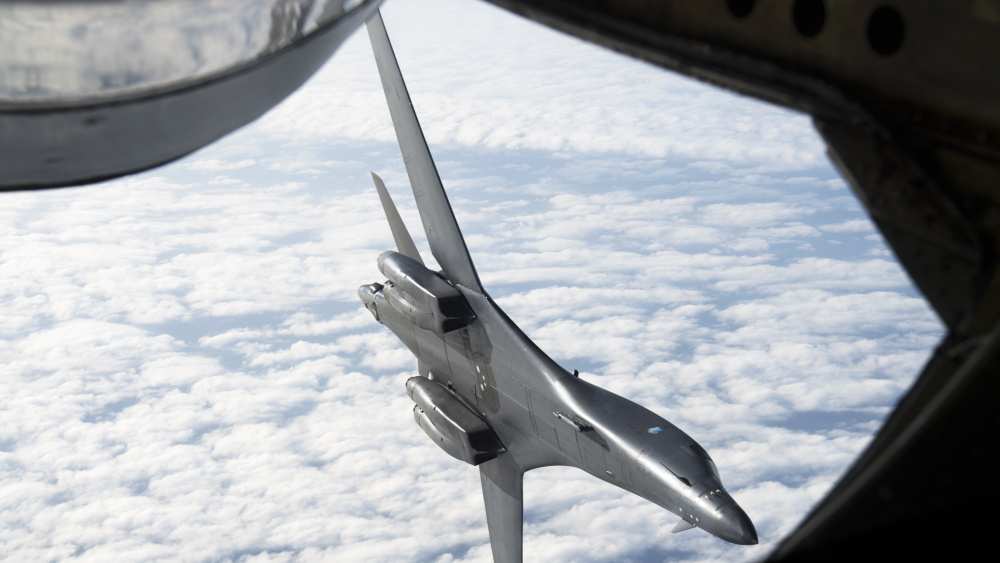 Katie Spencer, Sports Outreach Program Manager and Aerial Events coordinator for the Secretary of the Air Force Public Affairs Office said, "We started doing our initial planning for this flyover back in March of 2020. The bomber trifecta flyover is something that Carla Pampe, the AFGSC chief of civic outreach, had been pitching to us for about four years, and this year it worked out for us to do it."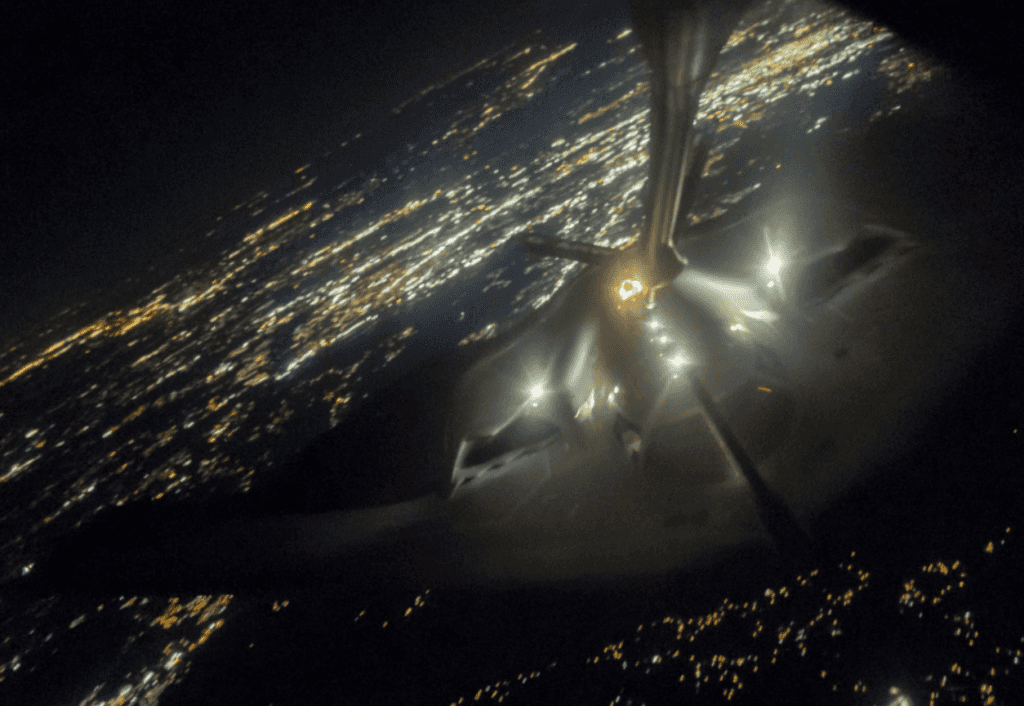 Lt. Col. Chris "NIKE" McAlear, the chief of the Air Combat Command Aerial Events Branch and ground controller for the flyover said, "This flyover took a lot of extra coordination, because we were working with three different wings at three different bases. Normally you're working with one unit who is used to doing these type of flyovers, so it was a new dynamic for us. Once we got the final aircrews selected and got the times from the NFL on when the National Anthem would end, I put together a detailed event briefing for the three flying crews."