The USS Nimitz Carrier Strike Group and the USS Theodore Roosevelt Carrier Strike Group joined together to conduct security operations near Chinese-controlled islands in the South China Sea on Feb. 9, 2021.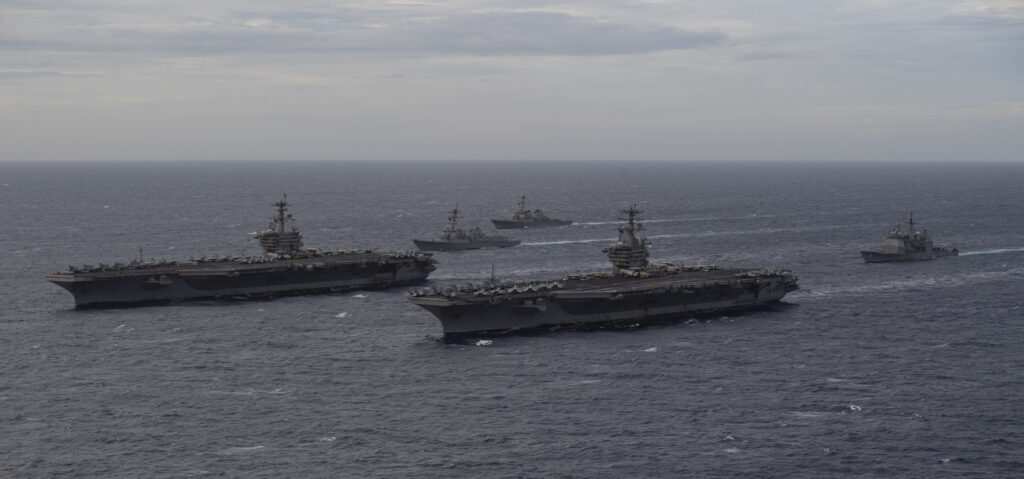 The two carrier strike groups entered the South China Sea to conduct "dual carrier operations in the Indo-Pacific in support of maritime security operations and theater security cooperation efforts."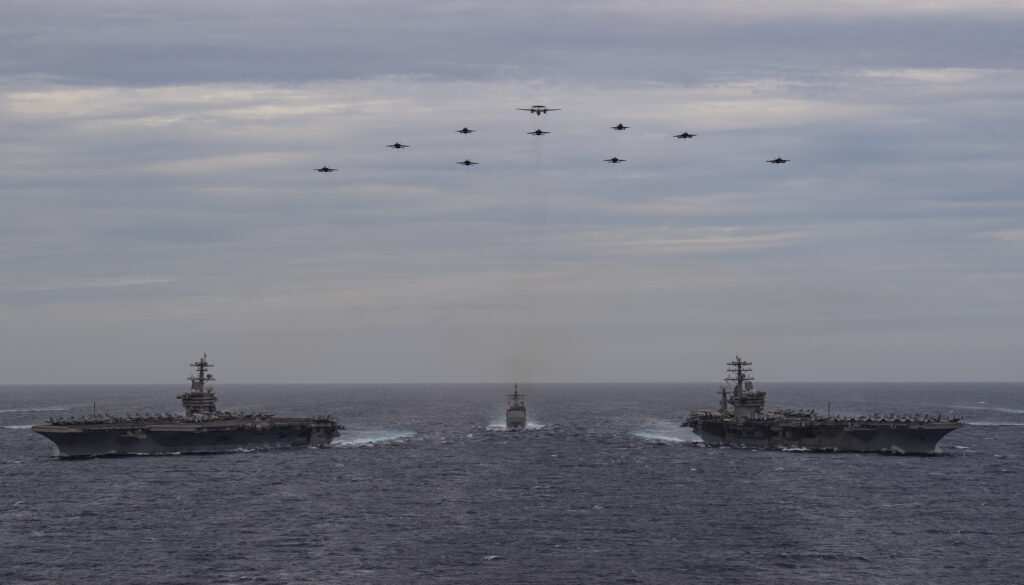 Both aircraft carriers come with their own full complement of carrier-borne aircraft and each carrier strike group consists of several supporting warships.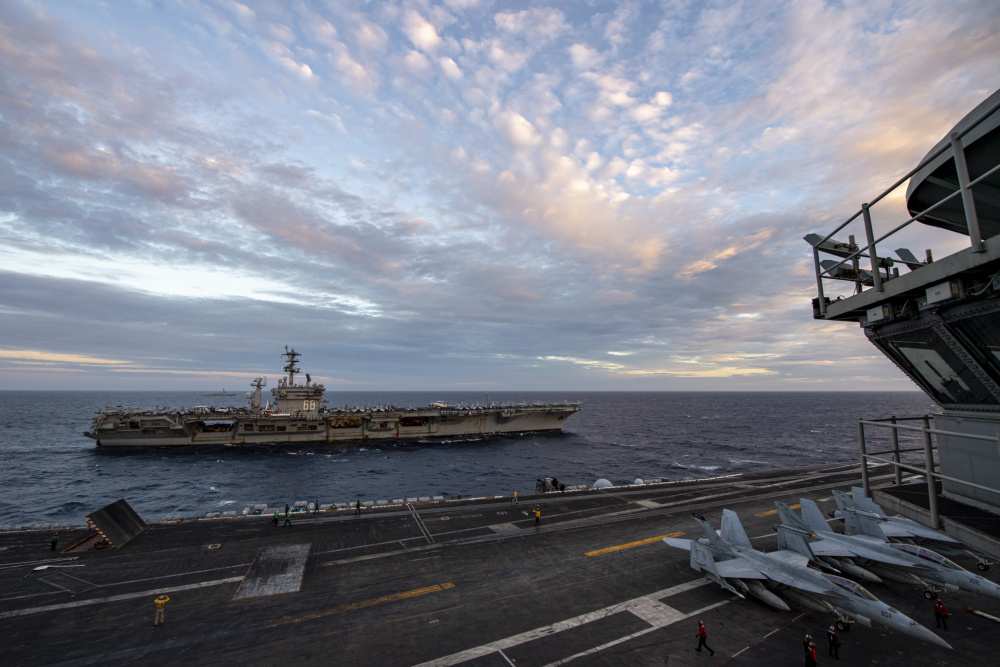 According to a Navy press release, Carrier Strike Group 9 (CSG 9) led by the USS Theodore Roosevelt (CVN 71), included Carrier Air Wing (CVW) 11, the Ticonderoga-class guided-missile cruiser USS Bunker Hill (CG 52), Destroyer Squadron 23, and the Arleigh Burke-class guided-missile destroyers USS Russell (DDG 59) and USS John Finn (DDG 113).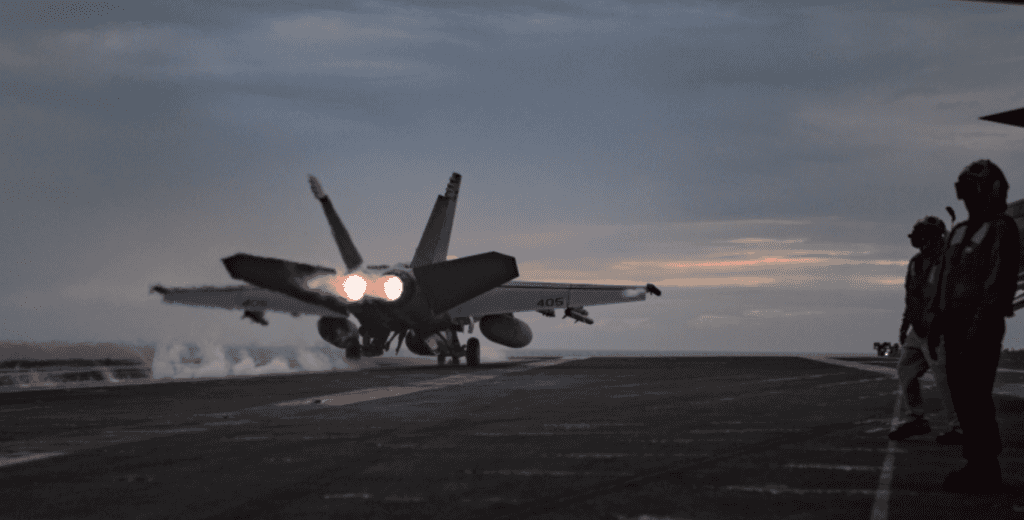 Carrier Strike Group 11 (CSG 11) led by the USS Nimitz (CVN 68), Carrier Air Wing (CVW) 17, guided-missile cruiser USS Princeton (CG 59), the Arleigh Burke-class guided missile destroyer, USS Sterett (DDG 104), and Destroyer Squadron 9.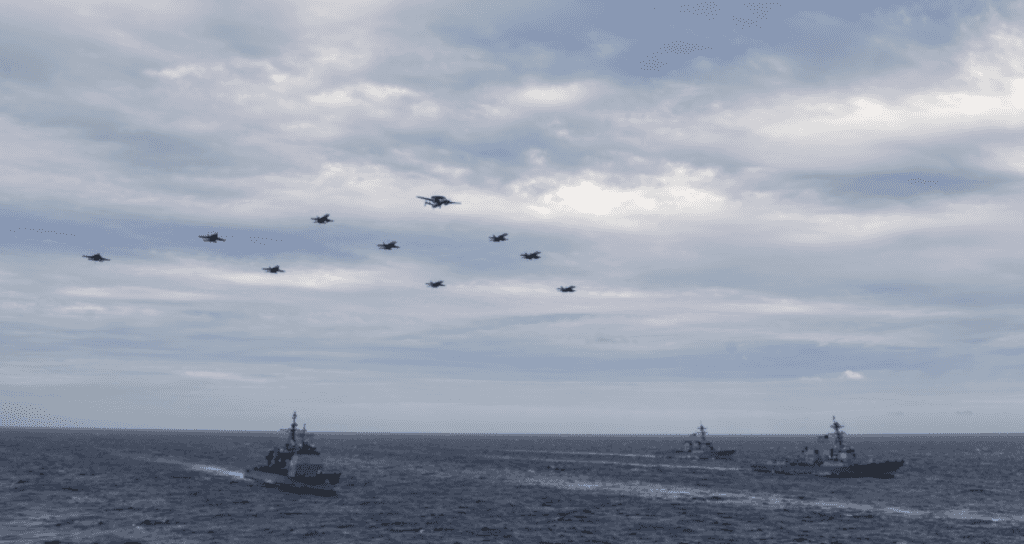 "We are committed to ensuring the lawful use of the sea that all nations enjoy under international law," Rear Admiral Jim Kirk, commander of the Nimitz Carrier Strike Group said.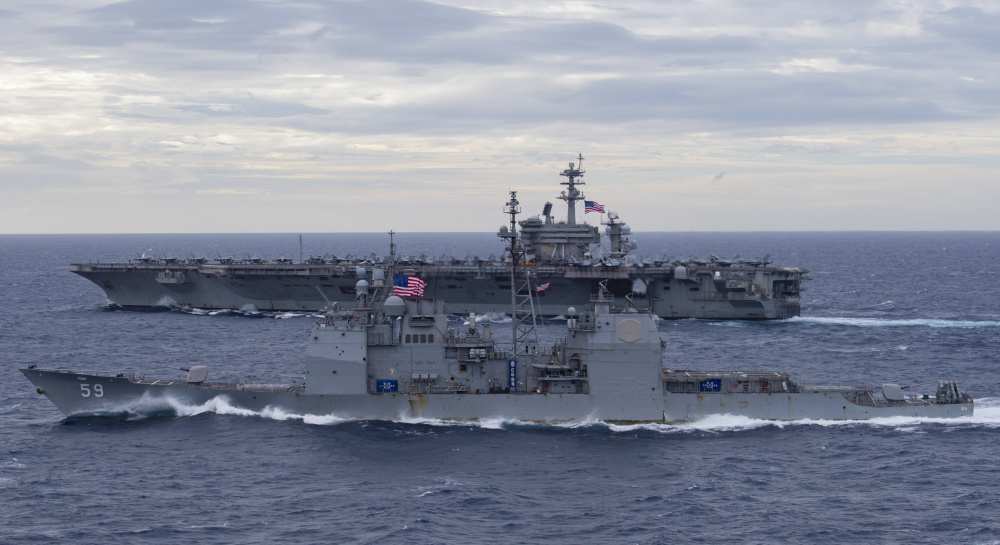 U.S. carrier strike groups frequently conduct operations in the South China Sea and have increasingly done so since China has been expanding its reach in the region, building bases on disputed islands in the sea, and building their own artificial islands. The U.S. has disputed China's control over the area and asserts that the South China Sea is international water.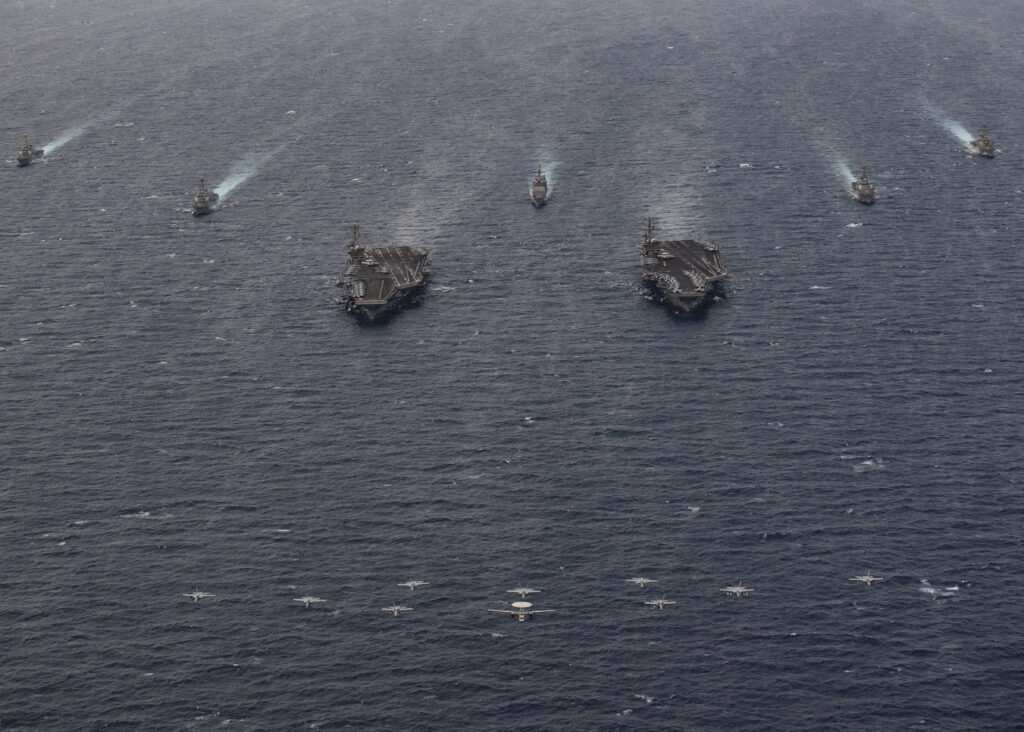 The U.S. operations, often referred to as Freedom of Navigation Operations (FONOPS) are used to assert the U.S. right to freely navigate international waters.