Two U.S. Navy aircraft carrier groups entered the South China Sea on Tuesday to conduct security operations near Chinese-controlled islands in an apparent message to China.
USS Theodore Roosevelt (CVN-71) and USS Nimitz (CVN-68) led their respective carrier strike groups into the South China Sea Tuesday and "are conducting dual carrier operations in the Indo-Pacific in support of maritime security operations and theater security cooperation efforts," according to a Navy photo caption of the training operations.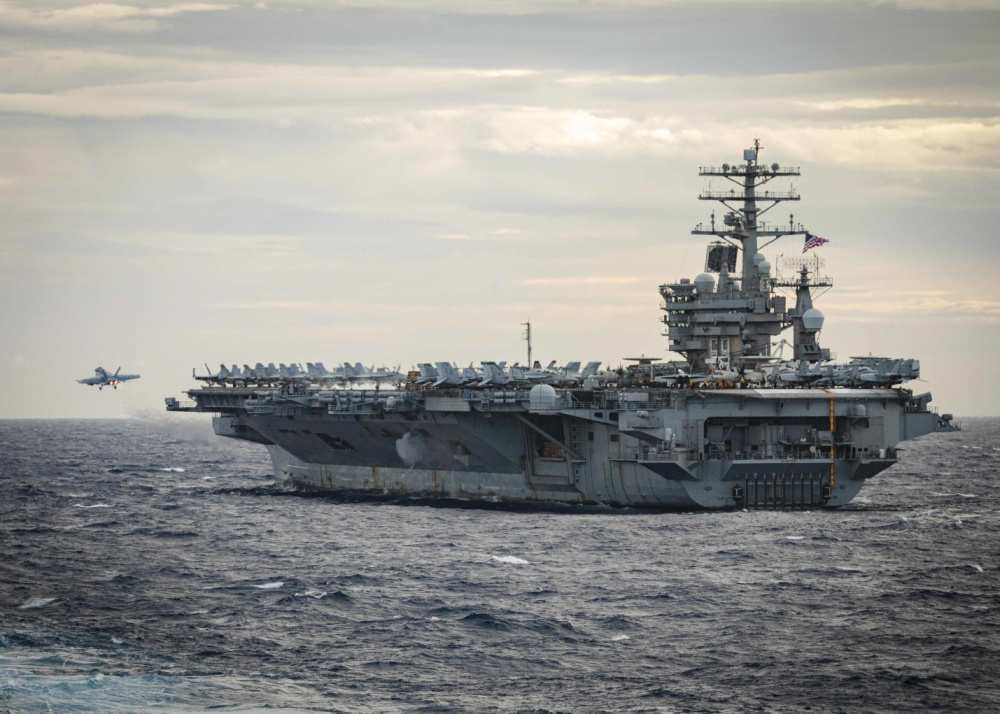 The two carrier strike groups "conducted a multitude of exercises aimed at increasing interoperability between assets as well as command and control capabilities," the Navy said in a statement to Reuters.
The combined carrier operation is the first dual carrier operation in the South China Sea since July of 2020, when the USS Ronald Reagan (CVN 76) joined the USS Nimitz for sea operations there.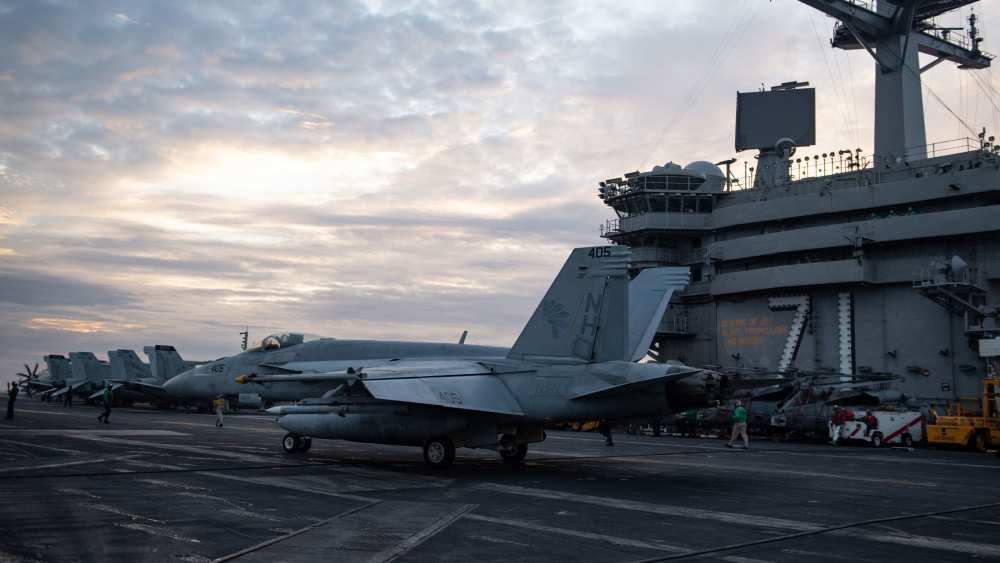 The Navy operations in the South China Sea also serve to assert U.S. freedom of operations in the sea region, which China has attempted to lay claim to in recent years.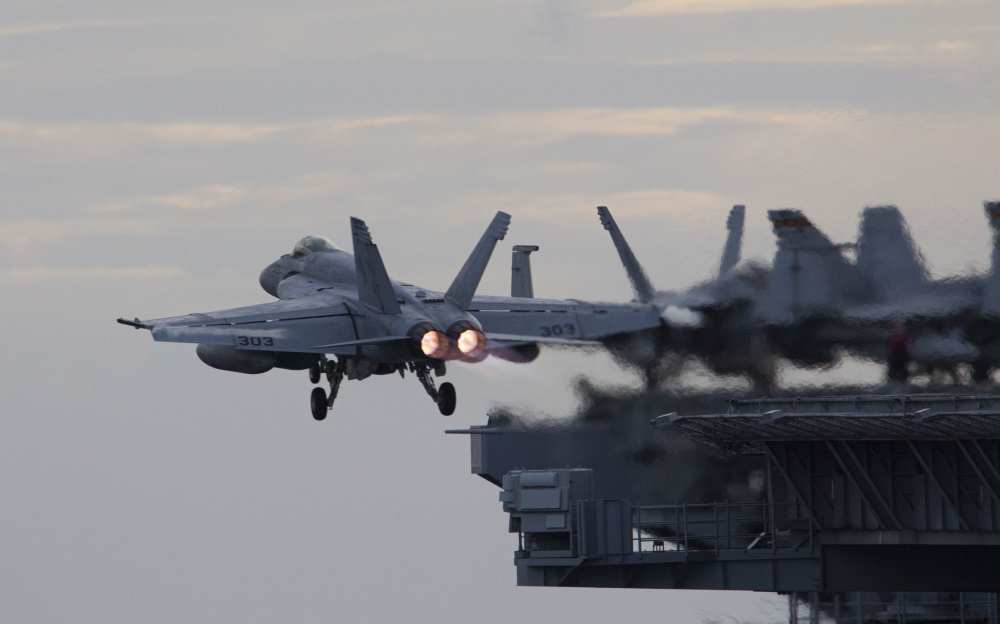 "We are committed to ensuring the lawful use of the sea that all nations enjoy under international law," Rear Admiral Jim Kirk, commander of the Nimitz Carrier Strike Group, told Reuters.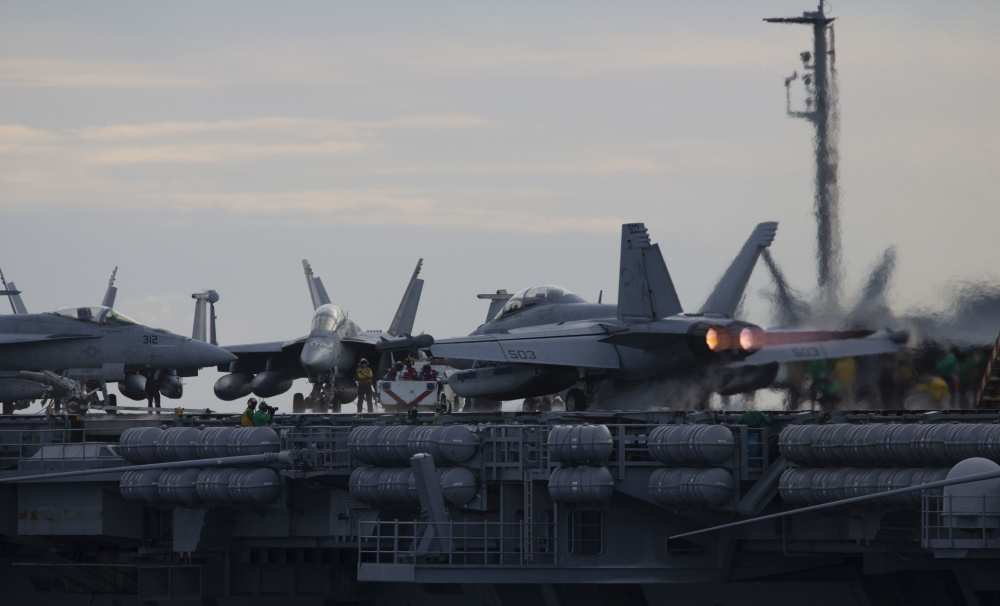 On Tuesday, Chinese Foreign Ministry spokesman Wang Wenbin said the U.S. sent two carrier groups to the South China Sea to "flex its muscles." Wenbin said the show of force was "not conducive to peace and stability in the region."
"China will continue to take necessary measures to firmly defend national sovereignty and security and work together with regional countries to safeguard peace and stability in the South China Sea," Wenbin added.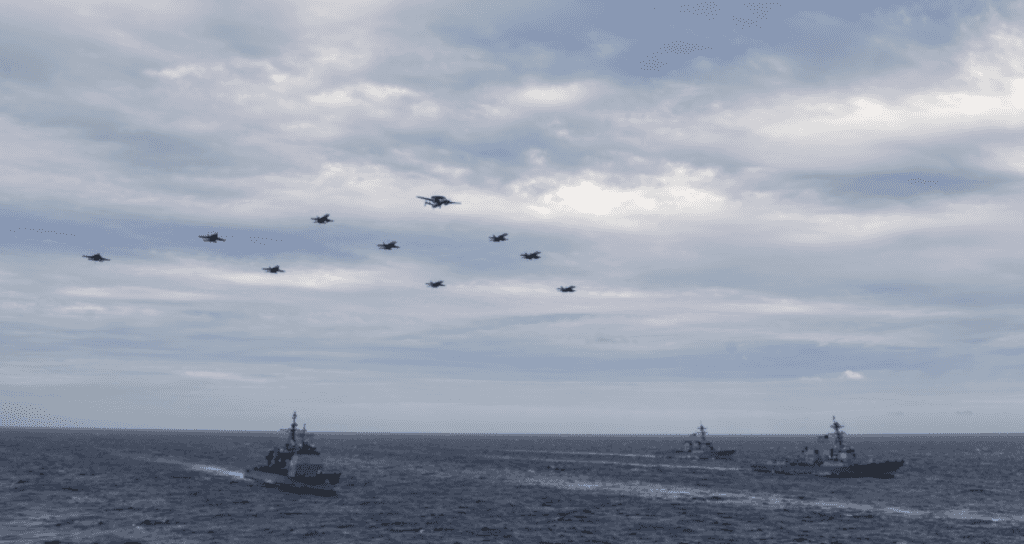 As Wenbin addressed reporters Tuesday, AFP noted two French navy ships were also conducting freedom of navigation exercises in the South China Sea.
Wenbin said, "There is no problem with freedom of navigation and overflight in the South China Sea. China always respects the freedom of navigation and overflight enjoyed by all countries in the South China Sea in accordance with international law. However, We oppose any attempt to undermine China's sovereignty and security and disrupt regional peace and tranquility under the pretext of 'freedom of navigation.'"