The People for the Ethical Treatment of Animals (PETA) sent Secretary of Defense Lloyd Austin III a petition letter on Wednesday calling on him to ban the military from killing and eating live animals and insects during survival training.
The PETA petition particularly focuses on Cobra Gold, a Marine Corps jungle survival training exercise it participates in with Thailand's military, and a longstanding tradition. Photos from Cobra Gold have shown participants drinking the blood of beheaded snakes, eating lizards and insects. In an emailed statement to American Military News, PETA said "If Girl Scouts Could Survive in the Jungle Without Drinking Snakes' Blood, Eating Live Lizards, What's Wrong With U.S. Marines?"
Cobra Gold entails a range of training about how to gather food and water and survive in the jungle, but images of Marines and partner forces eating live animals has drawn PETA's criticism.
"During Cobra Gold, Marines and training instructors in Thailand kill chickens with their bare hands, skin and eat live geckos, consume live scorpions and tarantulas, and decapitate king cobras—a species vulnerable to extinction—in order to drink their blood as part of purported training in food procurement," the PETA letter to Austin states. "Viable animal-free methods exist for this practice, which is both unnecessary to the survival of troops and that inflicts unjustified pain and suffering on animals."
The PETA letter further argued Cobra Gold doesn't teach practical methods for finding food, but rather "is a cruel method of attempting to build camaraderie among troops."
In its emailed statement, PETA said the petition to Austin is meant "to stop the frat-like party masquerading as training in Thailand known as Cobra Gold."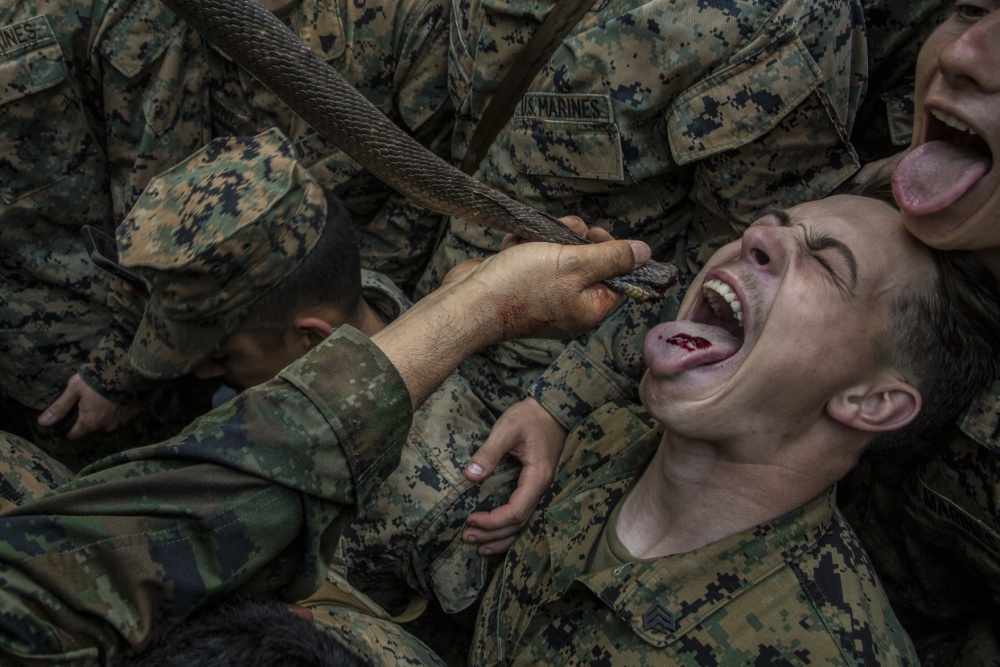 The PETA petition further states a 2019 Department of Defense directive
states "[a]lternative methods to animal use will be considered and used whenever possible to attain the objectives of [research, development, test, and evaluation] or training if such methods produce scientifically or educationally valid or equivalent results." The PETA letter points to alternative training methods, such as troops reading about or watching instructional videos, or doing virtual reality training instead of using live animals.
PETA additionally argues that the consumption of exotic live animals poses a risk of contracting zoonotic diseases, such as COVID-19, which researchers have theorized spread in wet markets, where the practice of eating animals like bats and pangolins is not uncommon.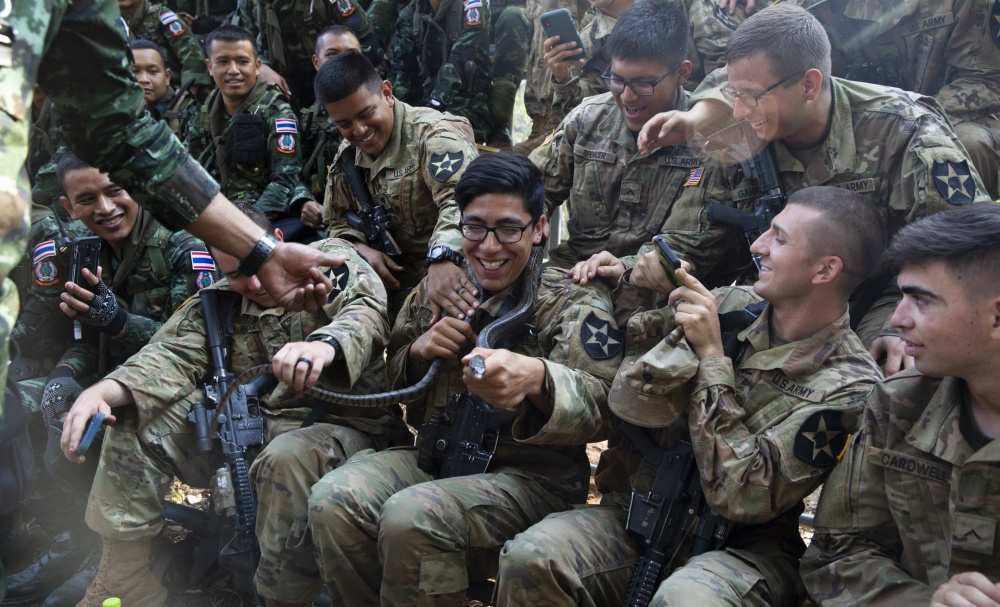 "The intentional consumption of fluids, such as blood from cobras, and of the flesh of wild animals during Cobra Gold places the troops and the public around the world at risk of being infected by an untold number of pathogens, some of which are likely unknown at this time just as COVID-19 was unknown until recently," PETA wrote.
PETA raised a similar petitions last year, first to Marine Corps Commandant Gen. David H. Berger and later to then-Defense Secretary Mark Esper, urging them to discontinue Cobra Gold and other military training programs that involve consuming live animals.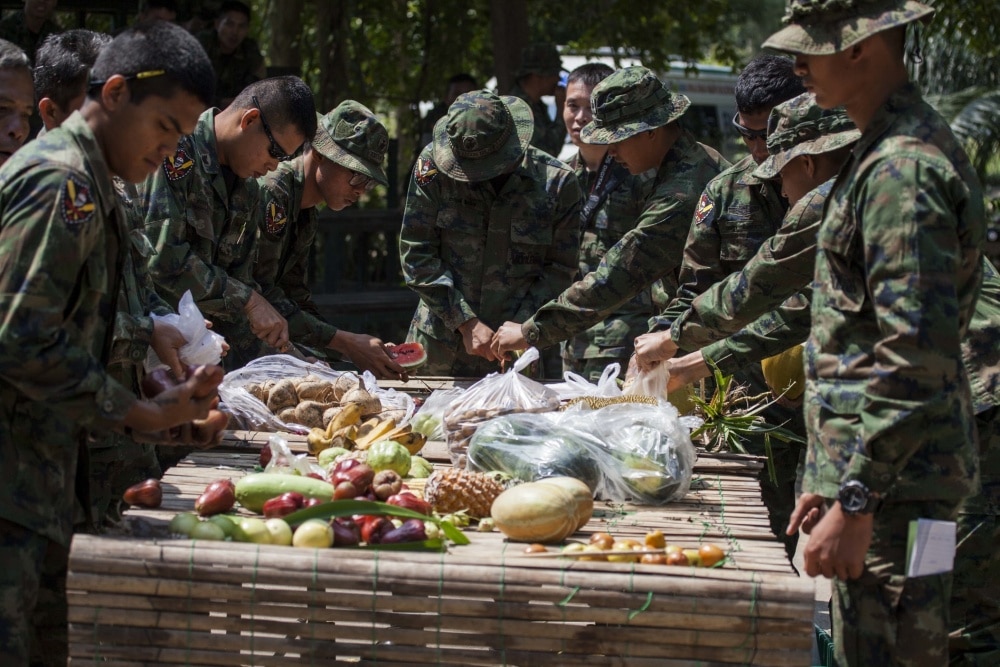 Cobra Gold has also included training for making a fire, eating plants and finding ways to stay hydrated.