As Mike Pompeo prepares to leave his position as Secretary of State when President-elect Joe Biden is sworn in on Wednesday, the top diplomat took to Twitter on Tuesday to express his thoughts about the country he serves.
"A few final thoughts: The United States of America is the greatest country in the history of civilization," Pompeo tweeted early Tuesday, along with a historic painting of George Washington crossing the Delaware River.
The "Washington Crossing the Delaware" image was painted by German-American artist Emanuel Leutze in 1851.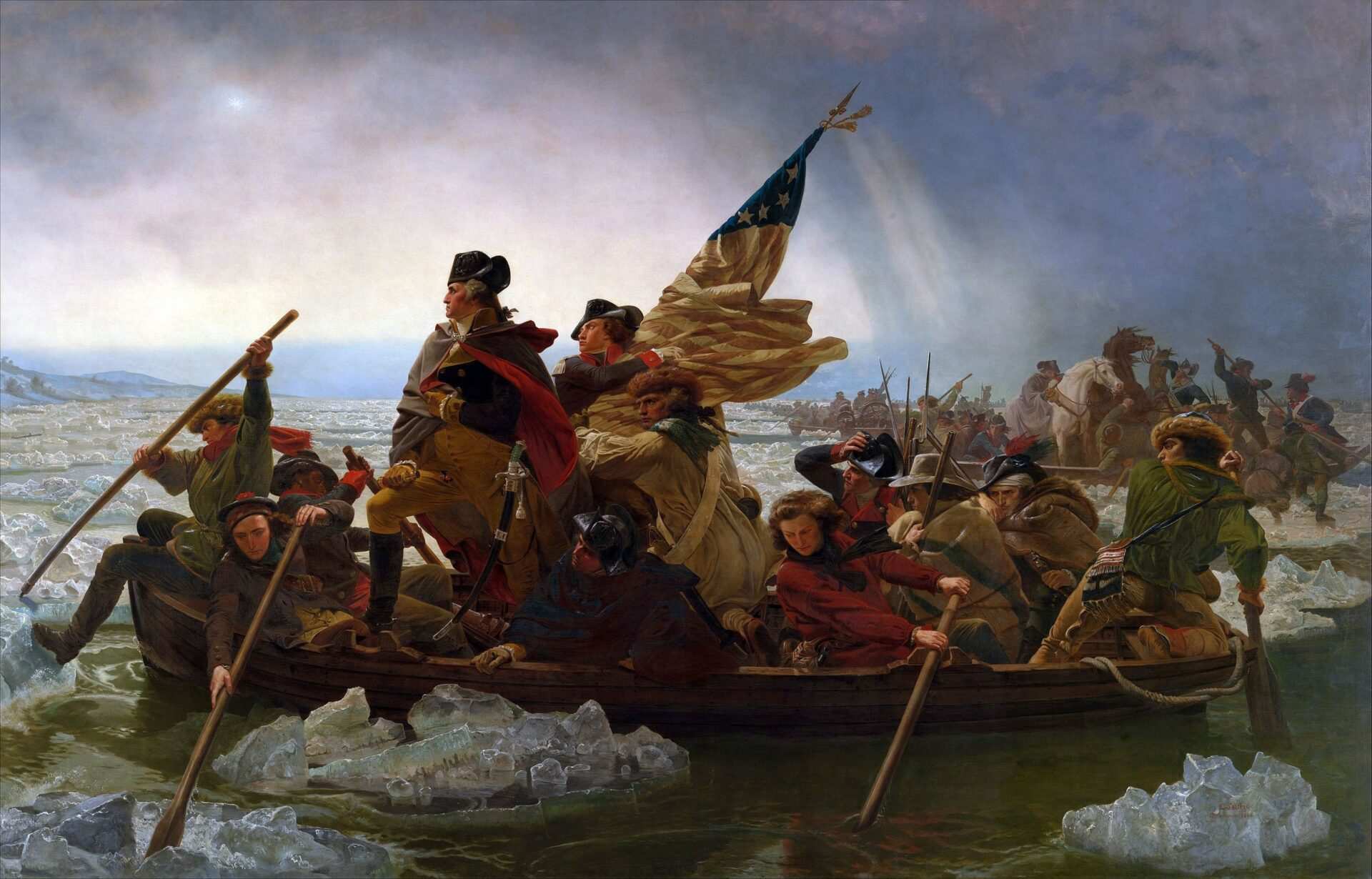 The post was the first in a series of pro-America tweets, including two that featured the United States Constitution and the Declaration of Independence, referred to by Pompeo as "required reading."
Pompeo posted about a number of the State Department's achievements under his leadership, most notably the Abraham Accords, a series of groundbreaking and historic peace deals in the Middle East.
"We moved past foreign policy elites peddling the same old failed ideas, on the left and the right. Not popular in the Swamp but it produced great results, like the [Abraham Accords]," Pompeo tweeted.
The diplomatic leader also recalled the recent opening of the Harry S. Truman building, which was closed to employees for over a decade, and improving housing for American diplomats and families through the State Department's Diplomatic Housing Initiative, in addition to more secure embassies that will act as "models for the world."
He also expressed gratitude for the security professionals, diplomats, locally employed staff and others for their part in executing State Department missions.
"And, speaking of our great servicemen and women…no diplomat can succeed without the raw power and professionalism of a great military," Pompeo tweeted. "Blessings to each of you and your families. Your excellence gave me and my team strength. From a veteran…Thank you."
Amid social media posts regarding his office's accomplishments over the last few years, Pompeo took a moment to lament the recent ramping up of "woke" culture, warning that enemies of the United States use it to "make us weaker."
"Woke-ism, multiculturalism, all the -isms — they're not who America is," Pompeo tweeted. "They distort our glorious founding and what this country is all about. Our enemies stoke these divisions because they know they make us weaker."
Pompeo also officially declared China's government has committed "crimes against humanity" and a "genocide" against the Muslim and ethnic minorities in the Xinjiang region of the Communist country.
Pompeo cited forced labor, forced sterilization, torture and restrictions on freedom of religion or belief, freedom of expression and freedom of movement, in addition to the "arbitrary imprisonment or other severe deprivation of physical liberty of more than one million civilians."
"End the persecution of Uyghurs and other members of religious and ethnic minority groups in Xinjiang and elsewhere in China, and afford Uyghurs and other persecuted minorities the freedom to travel and emigrate," Pompeo's statement read.