On Sunday night, the U.S. Marshals Service deputized 2,000 National Guardsmen deployed in Washington D.C., temporarily incorporating them into the federal law enforcement service ahead of President-elect Joe Biden's inauguration on Wednesday.
On Monday, the service tweeted, "Chief Lamont Ruffin from D.C. District Court swears in 2000 National Guard troops as Special Deputy U.S. Marshals prior to the upcoming presidential inauguration."
Ruffin is the Chief Deputy for the U.S. Marshals in D.C.
In the photos, the National Guard troops can be seen swearing-in, with the Washington Monument in the background.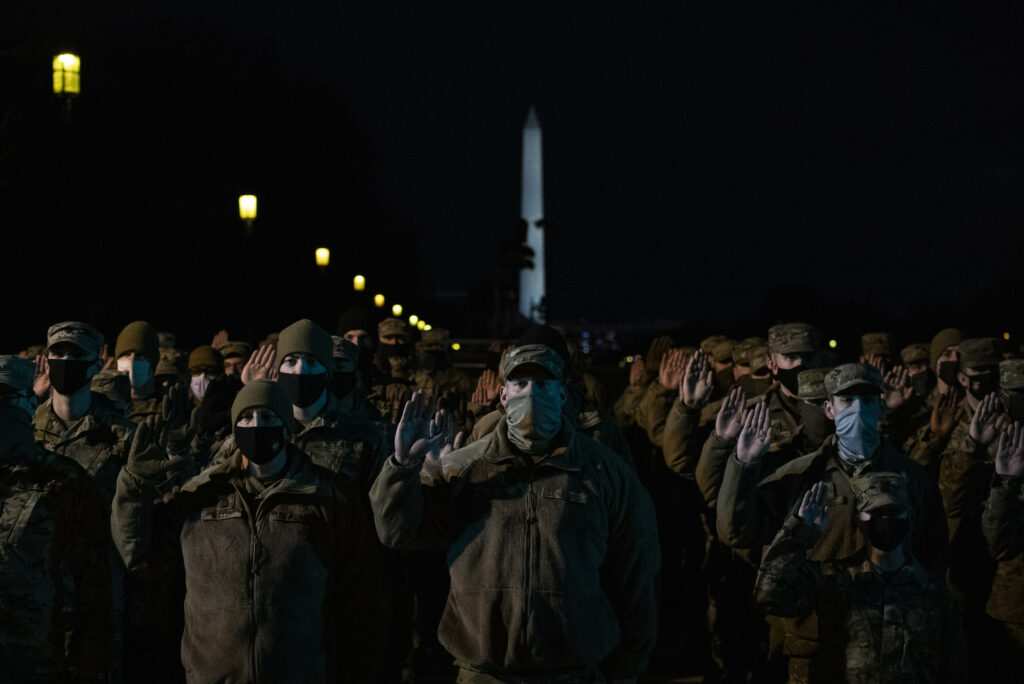 The service said "Deputation gives the guardsmen temporary, limited, law enforcement authority pertaining specifically to the safety and protection of the inauguration and related events."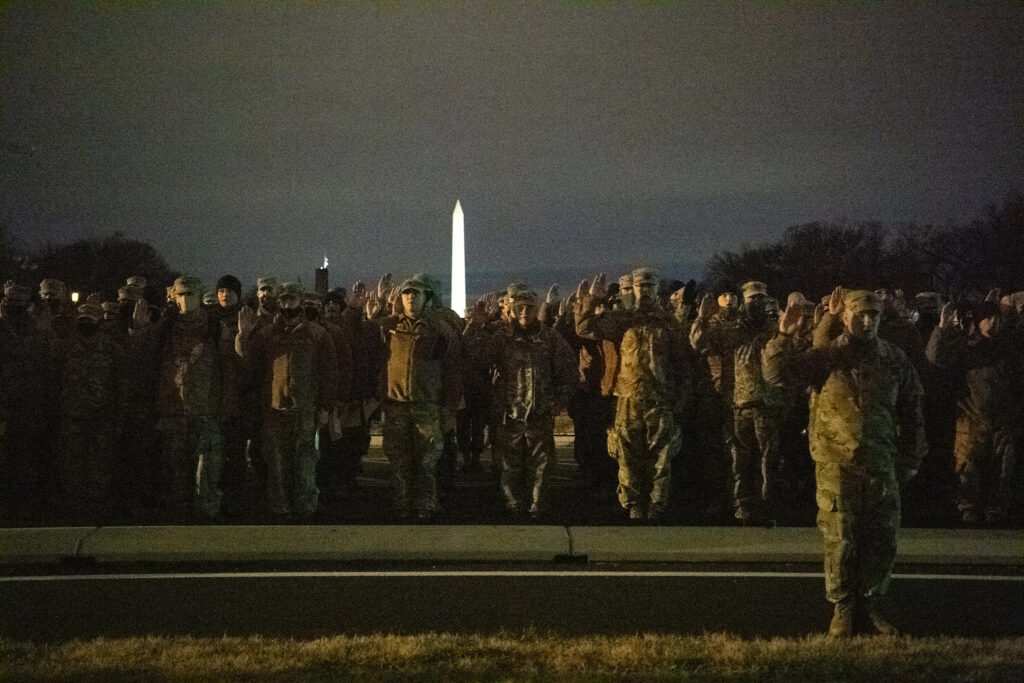 The 2,000 deputized guardsmen are among 21,500 National Guard troops deployed to the National Capital Region (NCR) ahead of Biden's inauguration.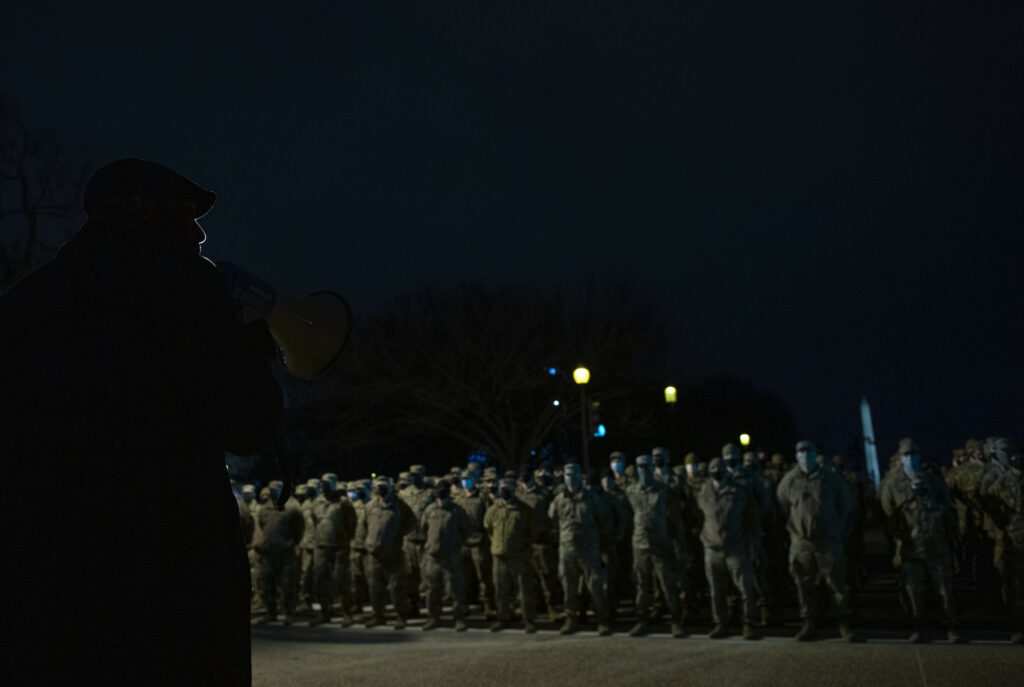 The Guard troops are currently in D.C. to support security measures for the inauguration. Troops are assisting on the national mall, as well as protecting property and businesses in the city and manning checkpoints for restricted streets throughout the city, checking traffic.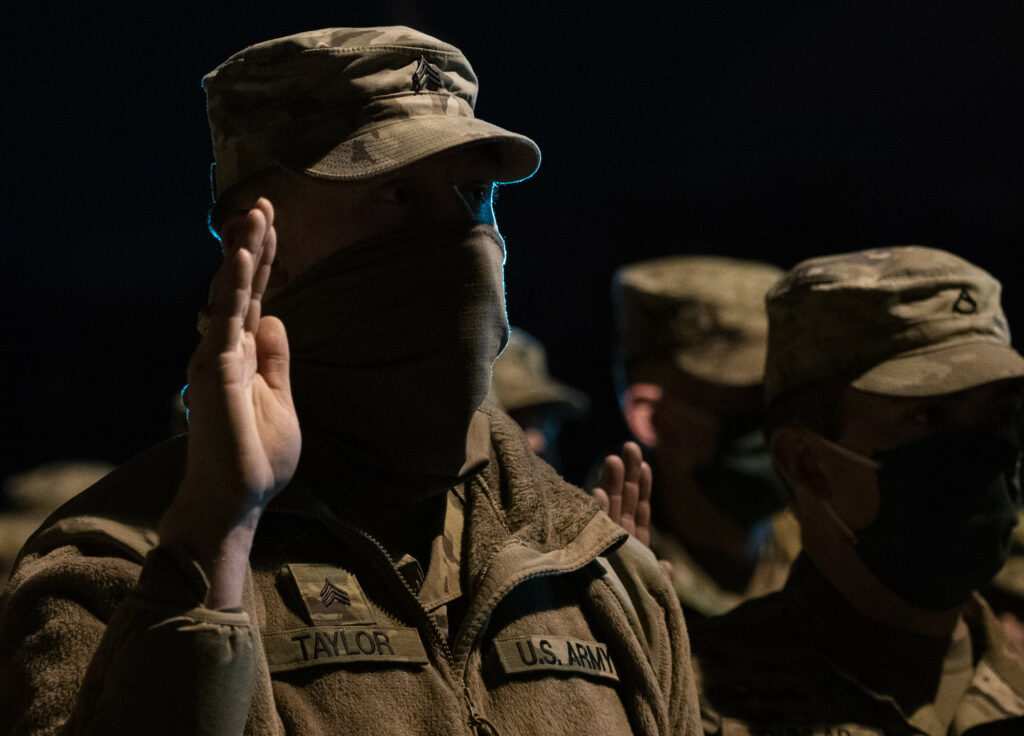 According to the U.S. Department of Justice, U.S. Marshals and their deputies may "carry firearms and may make arrests without warrant for any offense against the United States committed in their presence, or for any felony cognizable under the laws of the United States if they have reasonable grounds to believe that the person to be arrested has committed
or is committing such a felony."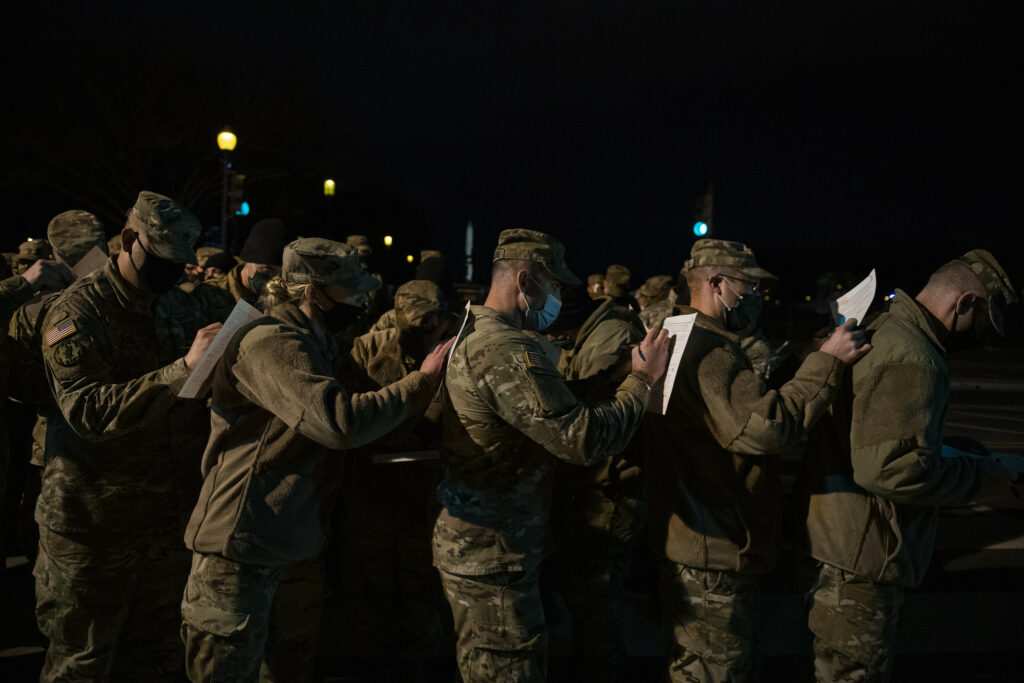 The DOJ states Marshals Service requests for special deputation and the use of a firearm requires they submit a written request to the U.S. Attorney providing the specific reason for deputation, the specifications of the weapons the special deputy may use, documentation of the special deputy's current firearms proficiency qualification within six months, and an affidavit that the individual has read and agrees to comply with all applicable Department policies, rules, and regulations for the carrying of firearms.