As of Monday morning, 21,500 National Guard troops were in Washington, D.C., according to a new update from the National Guard Bureau provided to American Military News.
In total, 25,000 National Guard troops had been authorized to deploy in the National Capitol Region (NCR) on Friday. The troops are arriving in support of President-elect Joe Biden's inauguration ceremony on Wednesday, Jan. 20.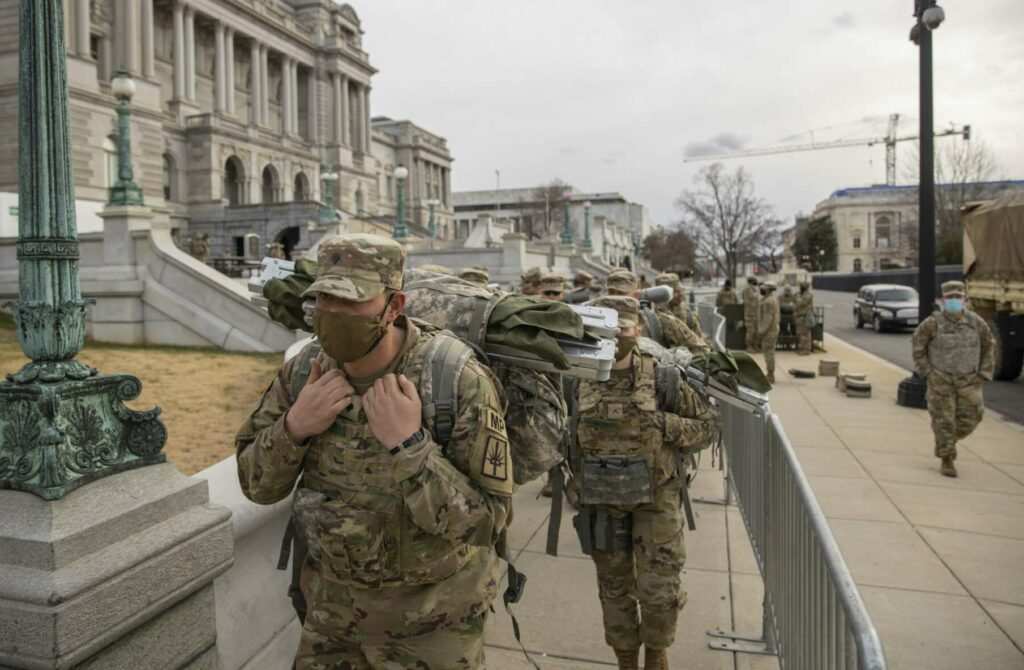 The Pentagon had previously approved 21,000 troops for the city on Thursday, days after approving 15,000 troops on Monday. As of Friday, only about 7,000 troops had arrived in the city, and 14,000 more arrived over the weekend.
The rapid increase in the troop presence in D.C. comes after local officials asked for increased support for the inauguration in the weeks after demonstrators stormed the U.S. Capitol, interrupting lawmakers counting electoral college votes to certify Biden as the president-elect.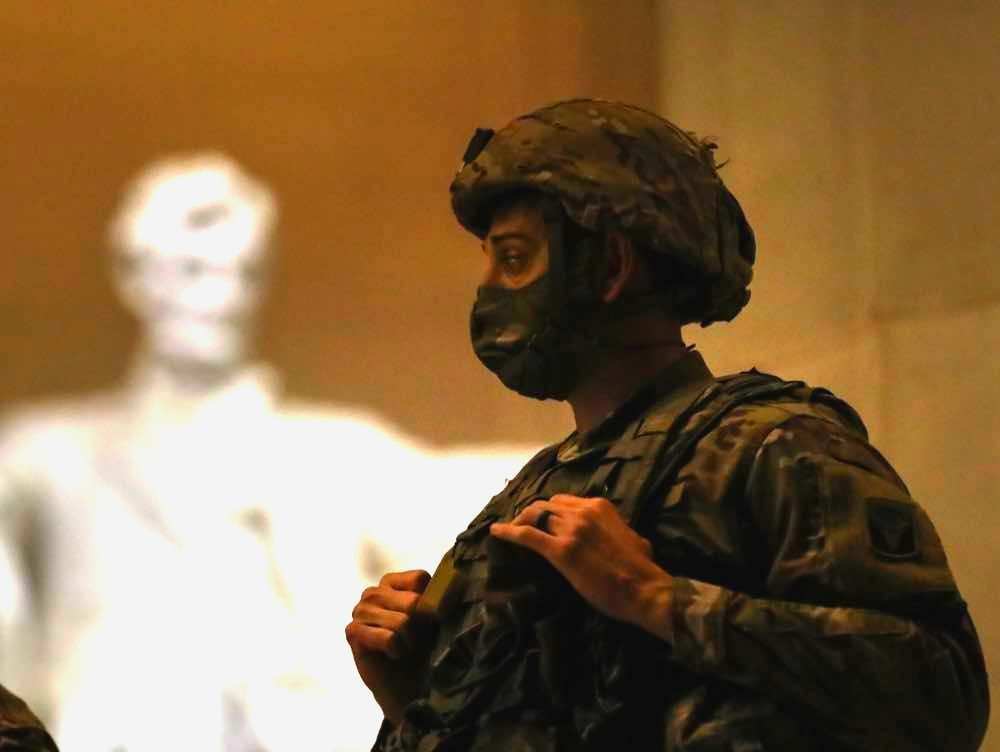 Guard troops in D.C. are currently supporting security missions for the inauguration, as well as protecting property and infrastructure in the city.
On Friday, the U.S. Secret Service announced hundreds of road closures with National Guard troops checking traffic and only allowing residents and business owners through along certain "Green Zone" streets.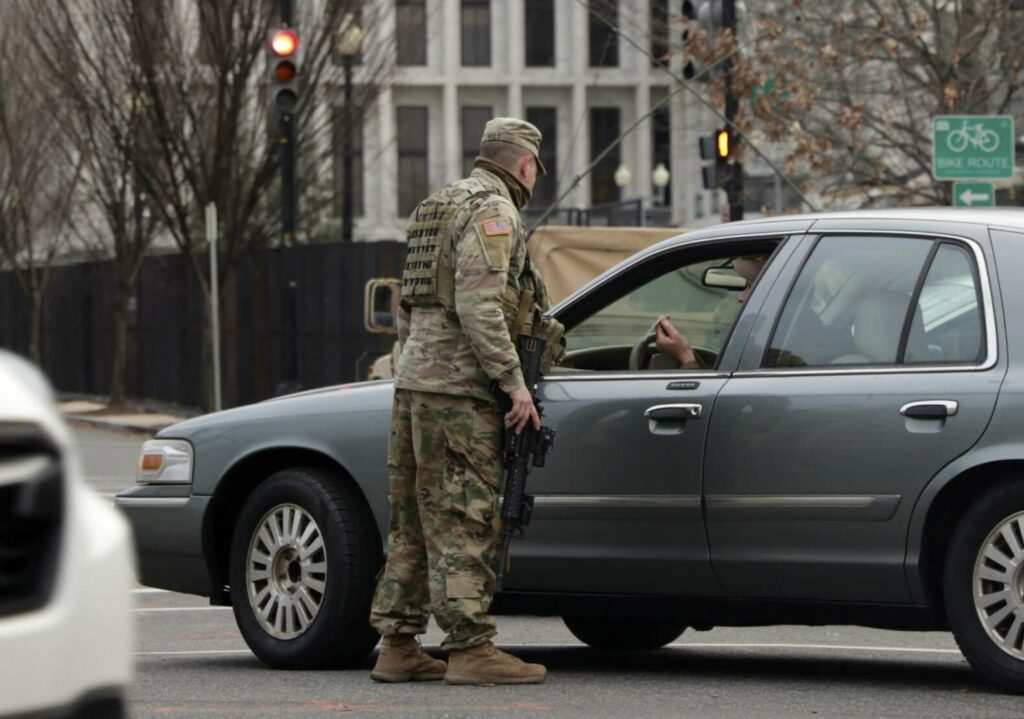 National Guard Bureau Chief Gen. Dan Hokanson said on Thursday, "I have visited with these Guard men and women every night, and they understand the importance of this mission. They are also proven, prepared, and proud to do their part to ensure a peaceful and safe inauguration of our 46th commander-in-chief."
On Monday, the U.S. Marshals Service tweeted, "Chief Lamont Ruffin from D.C. District Court swears in 2000 National Guard troops as Special Deputy U.S. Marshals prior to the upcoming presidential inauguration."
On Wednesday and Thursday, hundreds of National Guard troops could be seen in the U.S. Capitol and in the surrounding streets. The trooops were seen offloading rifles and riot gear.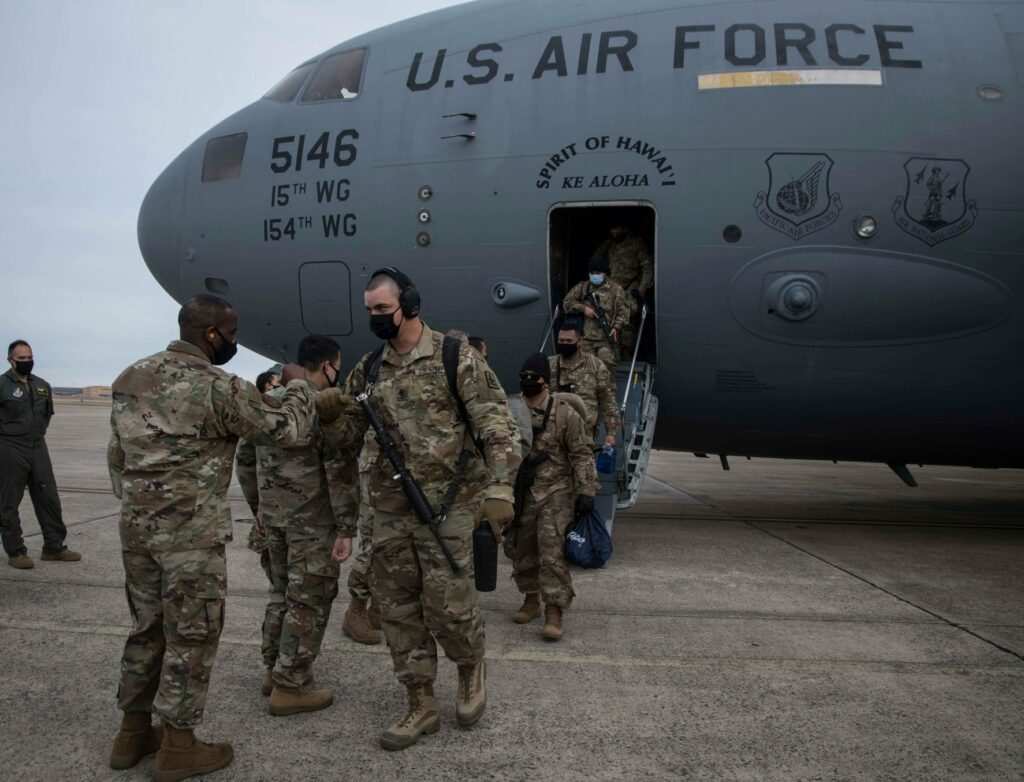 The sight of rifles and riot gear comes after the D.C. National Guard (DCNG) was criticized for its response time during the storming of the Capitol last week. Only about 340 DCNG troops were active ahead of the incident at the Capitol and they were unarmed. DCNG troops reportedly had to return to equip themselves with riot gear before they could respond to calls for assistance at the Capitol.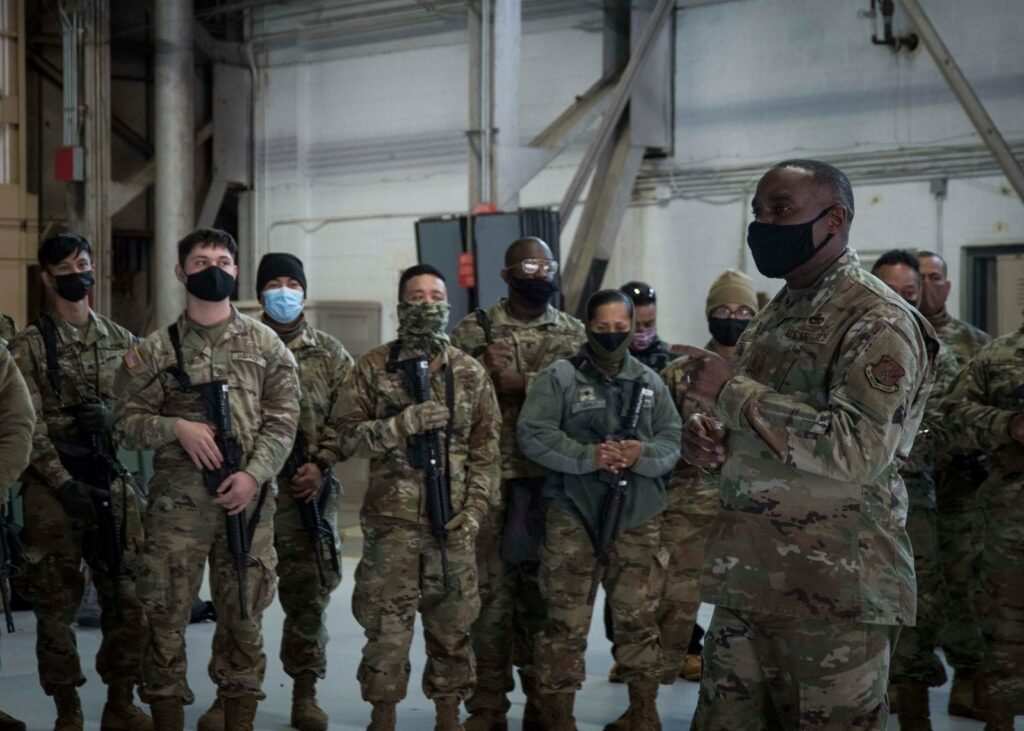 In a Wednesday statement, the D.C. National Guard said, "On January 12, 2021, National Guardsmen were given authorization to be armed in support of the U.S. Capitol Police to protect the U.S. Capitol and individual members of congress and their staff . This was requested by federal authorities and authorized by the Secretary of the Army.