A group of brazen bandits stole an unmarked NYPD cop car in the Bronx and stripped it for parts, police said Sunday.
The four crooks jacked the parked Ford Taurus from E. 167th St. and Fox St. around 8:30 p.m. Tuesday and drove it a mile to a parking lot on Boone Ave. near 174th St. near Crotona Park, where they stripped the car down, police said.
The thieves, three men and a woman, removed the car's wheels and various contents from inside, according to police.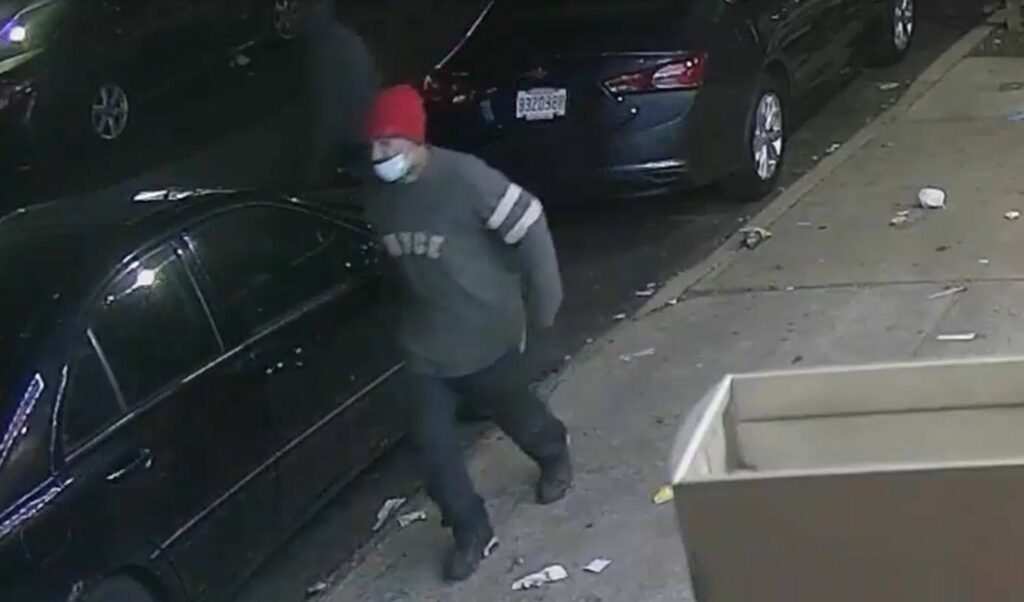 It is unclear whether the crooks could tell the vehicle belonged to the NYPD as some unmarked cars have radio equipment inside and others do not, police said.
Police released surveillance images of the suspects Sunday and asked the public's help tracking them down.
The female suspect was wearing a black hoodie and blue pants and was holding a bag and drill.
The second suspect was wearing a red beanie and a gray shirt with two white stripes on each arm.
The third suspect was wearing a black hoodie and blue pants while the fourth suspect managed to stay out of the camera's view.
Cops are asking the public's help identifying and tracking them down. Anyone with information is asked to call Crime Stoppers at (800) 577-TIPS. All calls will be kept confidential.
___
(c) 2021 New York Daily News
Distributed by Tribune Content Agency, LLC.